Rich, creamy & full of flavour — this is chicken and rice meal prep done right.
Niall Kirkland is kicking off the New Year with this delicious one-pot recipe to help you nail your nutrition right from the get-go. It's great for making up a batch on a Sunday night to get you ahead for the week.
First, you make a simple marinade to lock in all that spice and flavour, but after that everything just goes into the same pan — so don't worry about the washing up. This is home-cooked food at its best.
Serves 4
Ingredients
For the chicken:
5-6 skinless chicken thighs
2 tbsp. yoghurt
1 tsp. ginger
1 tsp. turmeric
½ tsp. chilli powder
¼ tsp. salt
For the pot:
1 tbsp. coconut oil
1 onion (thinly sliced)
2-3 garlic cloves (grated)
1 tsp. ginger (grated)
½ tsp. chilli powder
250g basmati rice (soaked and drained)
1 can light coconut milk
½ large mug of boiled water
To serve: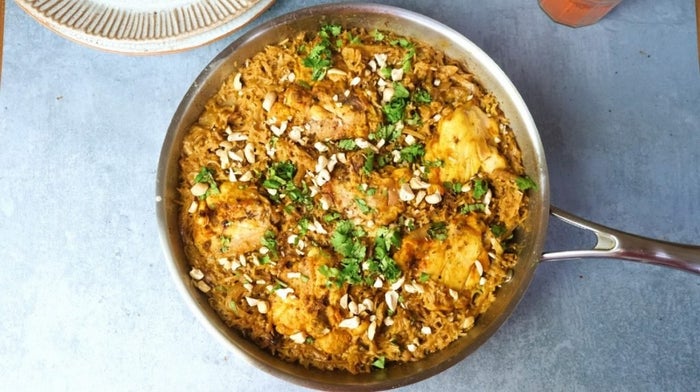 Method
Add the chicken thighs, yoghurt, ginger, turmeric, chilli powder, and salt to a bowl and mix well until the chicken is completely coated. Set aside and leave to marinade at least 15 minutes, preferably overnight.
Heat coconut oil in a large deep pan or casserole dish on a medium heat and add the chicken thighs.
Cook for 5 minutes before flipping and cooking for a further 5-10 minutes until chicken is cooked through. Remove from the pan and set aside.
Add the onion to the pan with a small splash of water and fry for 5 minutes. Then add the garlic, ginger, chilli powder, and another splash of water. Stir constantly until the onion is coated in spices and leave to fry for 2 minutes.
Stir the basmati rice into the onion and spices, then add the coconut milk and 1/2 a mug of boiled water. Give it all a good stir, bring to a simmer, and then place the chicken thighs back into the pan on top of the rice.
Cover with a lid and leave to cook for 15-20 minutes, until rice is cooked.
Garnish with chopped cashews and coriander before serving — then enjoy!
Upgrade your meal prep routine with these: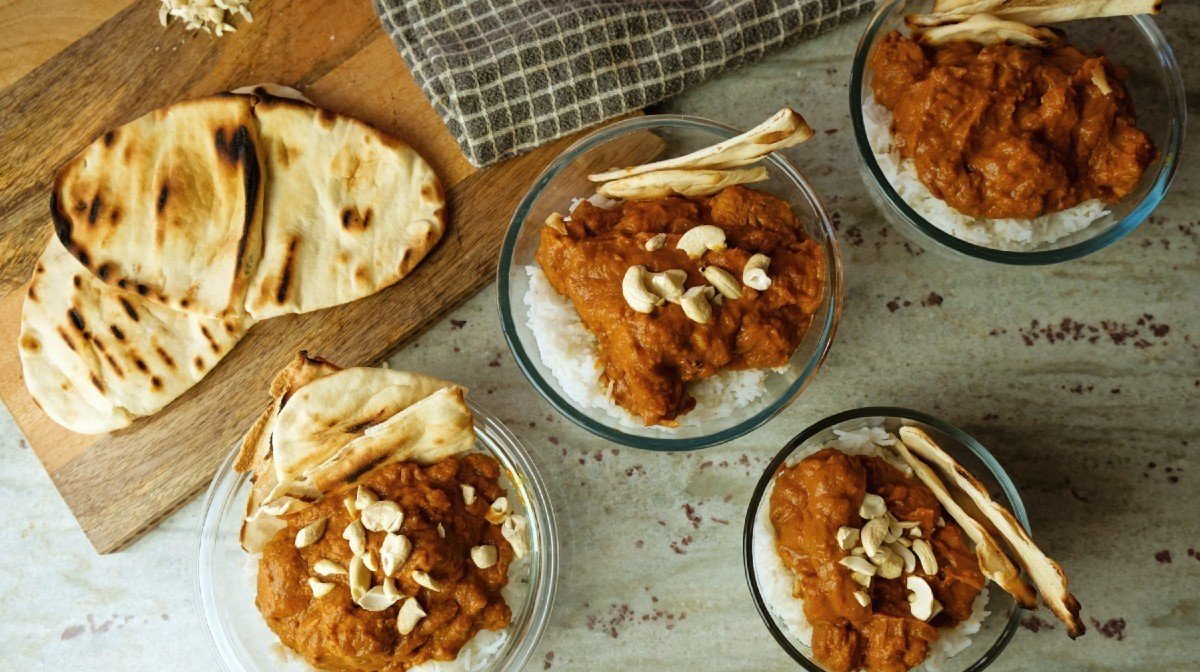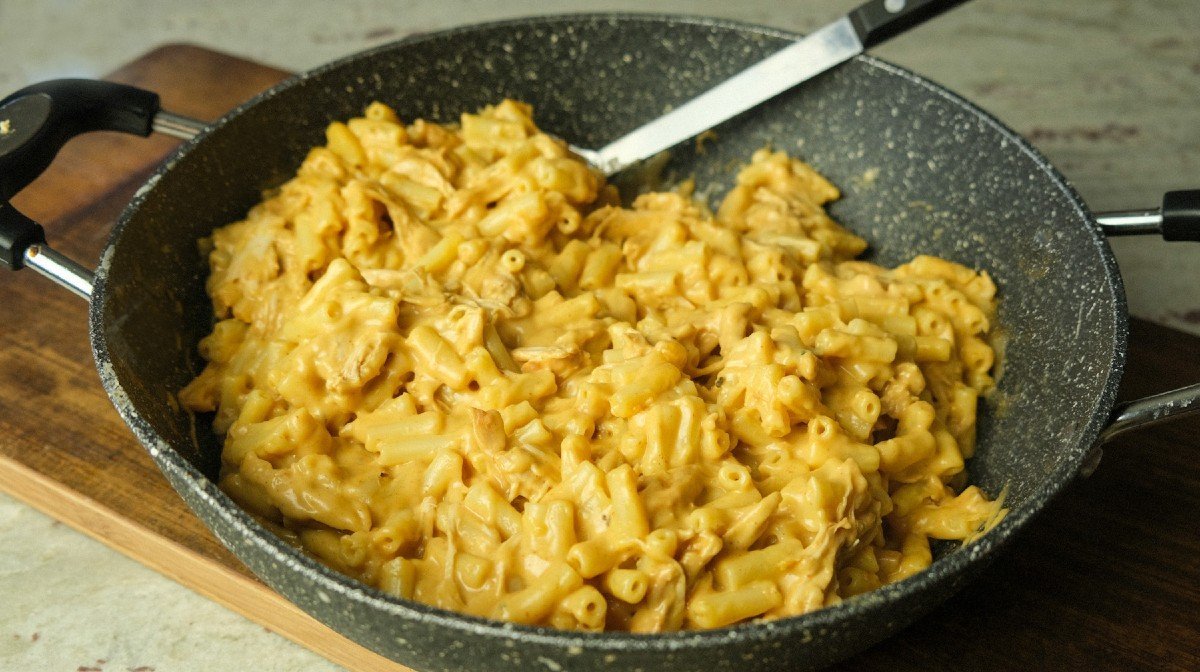 Nutritional info per serving:
| | |
| --- | --- |
| Calories | 470 |
| Total Fat | 17g |
| Total Carbohydrates | 28g |
| Protein | 34g |
Lauren is an English Literature graduate originally from the South. She's always loved swimming, has discovered the power of weight training over the past few years, and has lots of room for improvement in her weekly hot yoga class. On the weekends she's usually cooking or eating some kind of brunch, and she enjoys trying out new recipes with her housemates – especially since shaking off student habits, like mainly surviving off pasta. Above all, she's a firm believer in keeping a balance between the gym and gin. Find out more about Lauren's experience here: https://www.linkedin.com/in/lauren-dawes-b4416aaa/