To celebrate Mental Health Awareness this October, we've taken a look at some of the best mood-boosting foods out there to create delicious meals that can help to nourish both your mind and body.
Related article: 5 easy ways to eat yourself happy — top mood foods for mental health
Dark chocolate has so many proven health benefits, from improving cardiovascular health to having a positive effect on your mood.1 Studies have found that it can really help to lower stress levels2 — and if that's not a good enough reason to submit to those chocolate cravings, we don't know what is.
Mexican hot chocolate is the perfect winter drink to get you that fix of rich dark chocolate along with a little kick of heat that'll warm you from the inside out. It's traditionally made with milk, cinnamon, dark chocolate, a little sugar or vanilla to sweeten, and then a pinch of chilli powder or cayenne pepper.
The result is an incredibly rich, smooth drink that we guarantee will fire you up for the rest of the day.
So, can you handle the heat?
Serves 2
Ingredients
450ml milk
120g 70% dark chocolate
2 cinnamon sticks
1 tbsp. brown sugar
1 tsp. chilli powder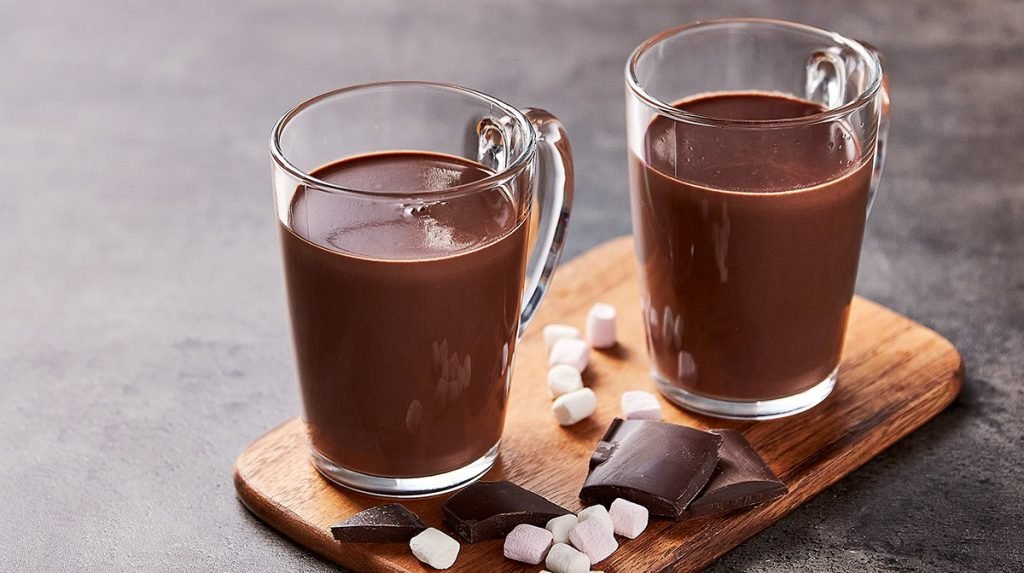 Method
1) First, heat the milk in a pan over a medium heat. Add the cinnamon sticks and let soak for a minute.
2) Then add the dark chocolate, brown sugar and chilli powder. Whisk continuously until everything has melted and combined together.
3) Pour into two mugs and enjoy straight away! For extra heat, some brave people like a crack of black pepper as well, or if you prefer things a little sweeter try a drop of vanilla essence.