With just a few weeks left until we can re-enter our gyms once more, you can't give up on our home workouts just yet. And you don't want a complete shock to the body your first session back either, so it's important to push through these last few weeks, and keep up your home workout momentum.
And resistance bands, as we're sure a lot of you are familiar with by now, make a great workout partner when you're lacking on equipment.
To give you that final little push to keep up your home workouts, we thought we'd help you find which resistance band you should be using, and give you a 20-minute, full-body workout to put those bands to good use. So, let's get into it.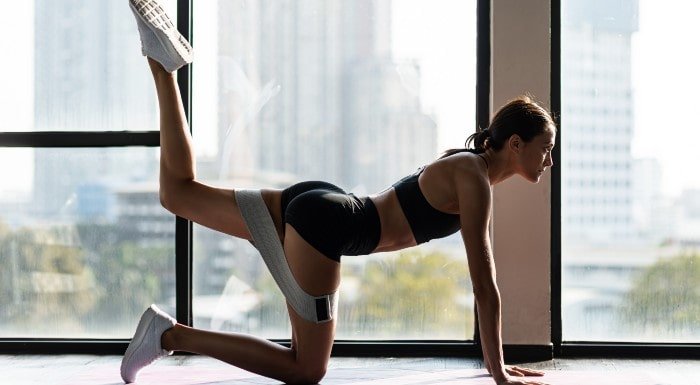 Which Resistance Band is Best for Me? 
Whether you're looking to supersize your squats or boost the difficulty of your home workout, our Resistance Bands are the perfect training partner. These bands provide a challenging workout, without all the equipment, making it super-easy to take leg day with you, where you are.
Are you ready to turn up the intensity on your training? With our range of bands, including a lower, medium, and higher resistance, you can enhance your workout, anywhere, anytime.
Light Grey Resistance Bands (2-16kg resistance)
These bands are perfect for beginners or those smaller movements. If you're just starting, we'd recommend these. They're great for bicep curls, tricep extensions, or can be doubled up on those glute bridges — they'll help you feel the burn.