We are ever on the lookout for the next health food that is not only good for you, but also provides you with energy and fulfils the wants of those with a sweet tooth. Wouldn't it be great if syrup was actually a health food that you could add to your list of recipes with a little less guilt over your diet and progress at the gym?
Of course, we found it, and maybe you've heard of it before as its popularity continues to rise in the world of health food: agave nectar.
What Is Agave Syrup?
Agave syrup is fast making a name for itself as an all natural sweetener. It is kind of like honey and is used in many popular foods and drinks – not least tequila – to provide a healthy alternative to your standard sweeteners.
Further to this, agave syrup is believed to help people wanting to lose weight to shed a few pounds. And if that wasn't enough, it can help you to heal wounds.
Agave is actually a plant, much like the lily or yucca with its succulent characteristics. It grows in the south and west of United States, as well as central South America. There are many different species of the agave plant, which was first cultivated by Native Americans centuries ago.
The agave plant has several uses with edible leaves and flowers, which are perfect for salads. The stalks can be roasted, giving off a sweet taste. And then there's the sap, which is used as a sweetener and tequila made from the flowers.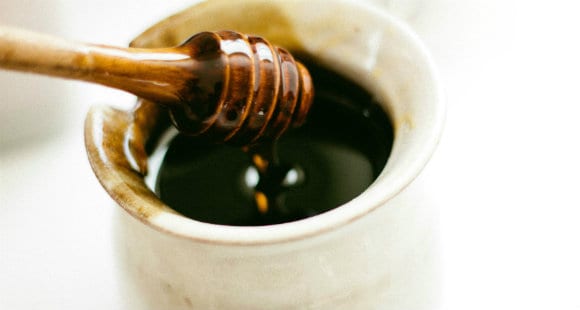 Is Agave Syrup Good For You?
Agave is widely available in supermarkets and health food shops and so is considered a safe product. Its benefits are plentiful, but as with all good things, the takeaway message (should you stop reading before you get to the end) is that all good things should be taken in moderation and if you have a pre-existing medical condition - seek advice from your doctor first.
So What Are The Health Benefits?
Agave contains saponins and fructans, which derive from quinoa and plant roots, including ginseng. They have all-important anti-inflammatory properties, and also work wonders for your immune system. Further to this, they possess antimicrobial capabilities, which means it has the ability to kill or stop the growth of microorganisms, such as unwanted bacteria. It is said that this discovery dates all the way back to the Aztecs, who used agave syrup to treat wounds as a kind of antibacterial paste.
It is agave's inulin content that helps with weight loss. Insulin is a form of fibre, which helps with weight loss due to its low impact on your blood sugar while increasing satiety, in other words, the physical sensation of feeling full up after food, which can help to decrease cravings and your appetite.
Inulin is also proven to lower cholesterol while actively helping increase the absorption of nutrients like calcium, magnesium and isoflavones, which all contribute to maintaining your healthy immune system, cells, muscles, bones and energy levels along with mental concentration.
The flip side of all of this good news is that agave syrup is almost twice as sweet as regular sugar, and loads you up with roughly 60 calories per tablespoon, which is approximately 20 calories more than the same amount of table sugar. If your doctor has ordered you to lower your sugar intake, then agave is not for you.
Agave syrup is a low-glycemic sweetener, which is good news. Sugar is a processed sweetener, while agave's low-glycemic index means that it won't cause a big spike in your blood sugar levels that will leave you crashing soon after. Good news for mass muscle builders in need of an energy boost.
Ways To Use Agave Syrup
Because agave dissolves easily it is ideal for sweetening colder drinks like alcoholic cocktails, mocktails and ice tea. This also goes for hot drinks, but here you might think of it more like a honey – you could also use it with hot water and lemon when your throat is sore due to its antibacterial properties.
When baking or using as an ingredient, you can use it in place of sugars and the following alternatives.
Agave Syrup Alternatives
Because of its honey-like texture, agave can be used for the following:
Honey: Replace one cup of honey with one cup of agave syrup.
Maple Syrup: Replace one cup of maple syrup with one cup of agave syrup.
Brown Rice Syrup: Replace a cup of brown rice syrup with around half as much agave while compensating for the remainder with water.
Corn Syrup: Replace a cup of corn syrup with half the amount of agave, and increase other liquids in the recipe.
Our articles should be used for informational and educational purposes only and are not intended to be taken as medical advice. If you're concerned, consult a health professional before taking dietary supplements or introducing any major changes to your diet.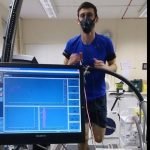 Casey Walker is an experienced sports nutrition new product development technologist. He holds a Bachelor of Science in Sports and Exercise Science and a Master of Science in Sports Sciences and Physiology. Casey's scientific research area of expertise lies in the effects of dietary nitrates on sprint performance and exercise-induced muscle damage. He has also worked as a sports scientist for a medal-winning Paralympic track cyclist, with a goal of qualifying for the Rio 2016 Paralympics. Find out more about Casey's experience here: https://uk.linkedin.com/in/casey-walker-9882088b. In his spare time, Casey is a keen middle-distance runner with an interest in triathlon. He's always looking out for the latest blends and supplements to improve his half-marathon time and recovery.