Can you believe that around 1 in 8 meat-eaters would consider going vegan? Well, it's true according to a recent study – that's a pretty significant number of people.1 So, we thought that we'd get our meat-eating ambassador Maggie to jump on the bandwagon and see if she could go vegan for a week.
There are plenty of reasons out there for going vegan, many of which revolve around health. While some studies show that a plant-based diet is great for you in the long-term, getting it right so that you're not missing out on essential nutrients is also a huge concern.
For Maggie, her major worries will be supporting her active lifestyle. Even if it is only for a week, not getting the right nutrients can leave you feeling a lot less than 100% — not ideal if you're looking to smash a gym session.
If Maggie's long blonde hair hasn't swished across your Insta story yet, then it's definitely time to give her a follow. Behind the smiles and delicious dinners is a workout warrior that'll inspire you to eat and train your way to happiness, just like she has.
Since falling in love with fitness a few years ago, Maggie has transformed her body as well as her outlook on life. Her balanced and positive attitude towards her lifestyle is pretty admirable, so who better to test with a week of eating green?
You can learn a lot from someone's Instagram. For Maggie, it's that meat and protein bars are at the top of her food list — we're talking animal protein all day every day. So, what will she substitute to get her through an all-green week?
She also works a full-time job on top of pursuing her passion for fitness. That's motivation if ever we saw it. Will she still be bursting with energy to tackle daily life while relying on a plant-based diet?
She's answered some questions on how she found her plant-based week. Here's how she got on…
What's your usual diet like day-to-day?
"I follow a healthy, balanced diet based on wholesome nutritious products, rich in vitamins and minerals.
My go-to meal is chicken, rice and broccoli for lunch, followed by pre-workout oats with TheWhey, finishing with a massive salad for dinner and a protein bar for a dessert — Carb Crushers are my favourite!
I follow my diet throughout the week but have a little treat meal every weekend (still keeping it healthy, no fast foods!) ending up with some sweet and salty popcorn in the cinema."
At the time of the challenge, Maggie's goal was to cut and get lean over the coming weeks. Eating right was especially important to her, as she needs food that's both satisfying — nobody likes to be hungry and miserable — and have just enough fuel to get through her workouts, but leave her in a slight calorie deficit.
As we all know, it's all about finding that food and exercise balance. So, to up the fat-loss, she's doing 4 workouts per week (2 lower body & 2 upper body sessions). She's also increased her cardio to 110 minutes of steady state cardio plus 2 HIIT sessions per week. That's pretty impressive if you ask us!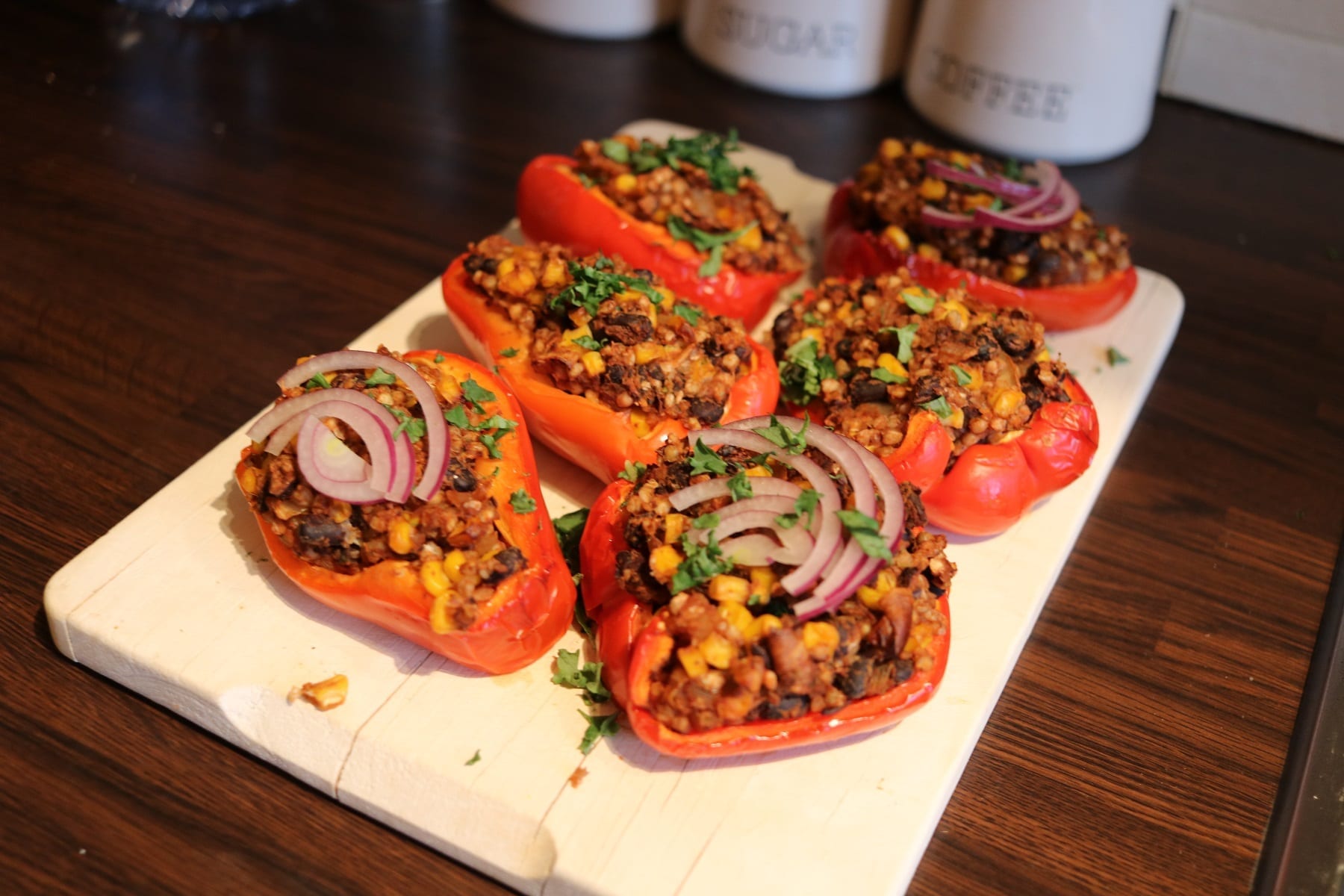 What did you eat during your vegan challenge week?
"I ate loads of vegetables and fruit, tofu and meat substitutes products – I got very creative and cooked something delicious every single day. You can check out all my recipes on my Instagram page and in my highlights.
I cooked stuffed buckwheat peppers, protein waffles (using Vegan Blend), miso soup, vegan pasta Bolognese and tofu scramble – to name a few. Not forgetting the KALE chips!
I've replaced my Carb Crushers every night for the Vegan Protein Bar in Peanut Butter during my vegan challenge and I'll keep these during my 'Vegan Fridays' because they're the BOMB."
Like many people pursuing a plant-based diet, Maggie's biggest concern was consuming enough protein. It's great to see that she didn't actually have to mix up her meals too much to do this. She's simply swapped out her meat for vegan substitutes and packed in the rest with a vegan protein shake.
With her meat-eating boyfriend leaving alluring left-over chicken in the fridge, it could be all too easy to give up. However, she persevered and switched up her chicken for tofu and vegan "chicken pieces". Take a look at her vegan story for delicious meal prep ideas, inlcuding a vegan bolognese that boasts an impressive 26g of protein and only 4g of fat.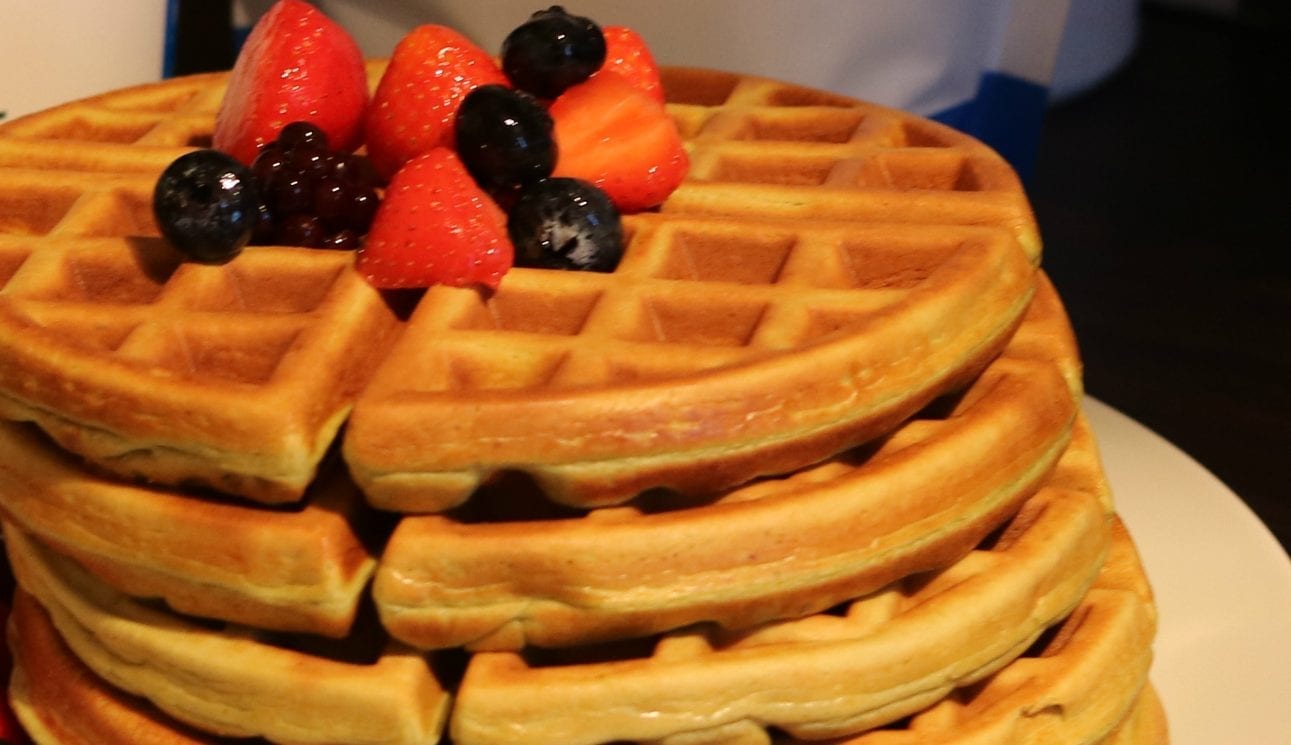 What did you learn while eating vegan?
"I've learnt that even a day, a week or a month of a vegan challenge could have an impact on the environment – my followers sent me some facts on how being vegan could reduce my carbon footprint substantially. A few vegans also started following me because I did the challenge. They shared their tips, recipes and advice on how to 'vegan'."
These recipes and tips came in handy as Maggie found that she did a load more cooking than she would usually. This makes sense, as being vegan means being a little more creative about where you get your nutrients from.
She found that planning and preparation was the answer to making sure her meals were balanced and contained a decent amount of protein to support her goals. Here are some of the protein sources she used to make sure she was getting enough:
Tofu – 12g per serving

Meat substitutes – 16g per serving 

Vegan protein powder – 22g per scoop

Chickpeas – 19g per 100g

Vegan protein bars – 13g per bar

Black beans – 21g per 100g

Nutritional yeast – 5g per serving
Check out her posts and stories to see how she used them in each of her recipes.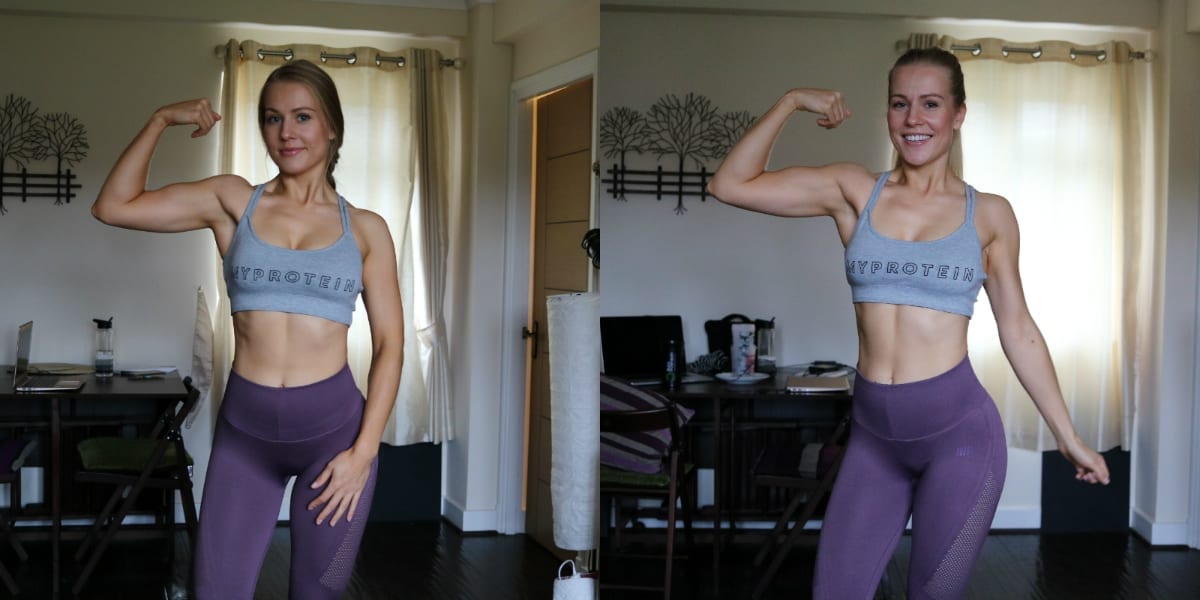 Here's Maggie before (left) and after (right) a week of eating vegan. As she points out on her post, 7 days of eating vegan will make very little physical difference — conistency is key if you want to see change. You can see from her own fitness story that you can't change your body overnight. A scroll through her posts will make you realise that it's about making healthy choices all the time and seeing small differences over a long period.
So, she may not have looked different after a plant-based week, but did she feel any different?
How did eating vegan for a week make you feel?
"I felt great, both mentally and physically! My usual diet is very healthy, so I didn't struggle with any bloating. I think the fact that it was only 1 week helped a lot as it wasn't too short or too long to lose that excitement about the challenge."
Like any fitness fanatic, Maggie loves to put her body to the test. However, she didn't seem to struggle much at all to fuel her completely green week. She was able to keep it vegan and still stick to her body goals — what could be better?
Again, it's hard to observe a big change during such a short period of time, as we can feel different week-to-week whether we maintain the same diet or not. It's great that Maggie had such a positive experience, but worth remembering that it may take longer and a few tweaks to find the right balanced diet for you.
Will you do anything differently going forward?
From now on I'm doing 'Vegan Friday' every week and I'll share that on my stories! I'll also try to consume less meat throughout the week.
It's safe to say that we're in awe of Maggie's tasty plant-based meals – those waffles are absolute perfection. It would be hard to see a physical difference in only a week, but the fact that she's keeping it up for one day per week can only mean good things.
To make a full switch to being vegan is a big step, so it's totally fair to make a compromise. Although there may be long-term health and environmental benefits when done right, it's important to first do what's right for you and your body to fuel your fitness goals.
If you want to see more from Maggie's 7-day vegan challenge, then check out her Instagram story highlights and posts.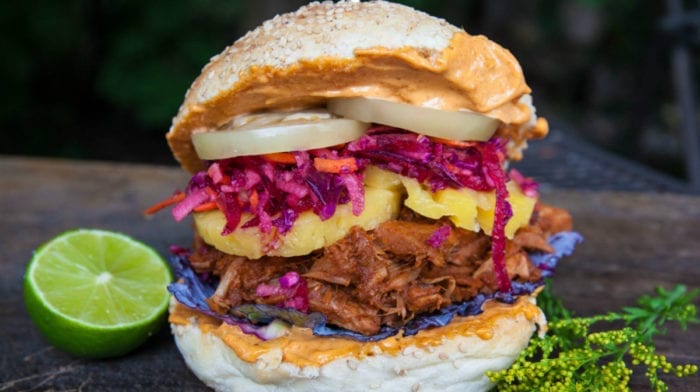 It's nice to know your options, right?