This strawberry protein smoothie is packed with protein and bursting with vitamins and minerals – perfect for after a workout or for a filling breakfast.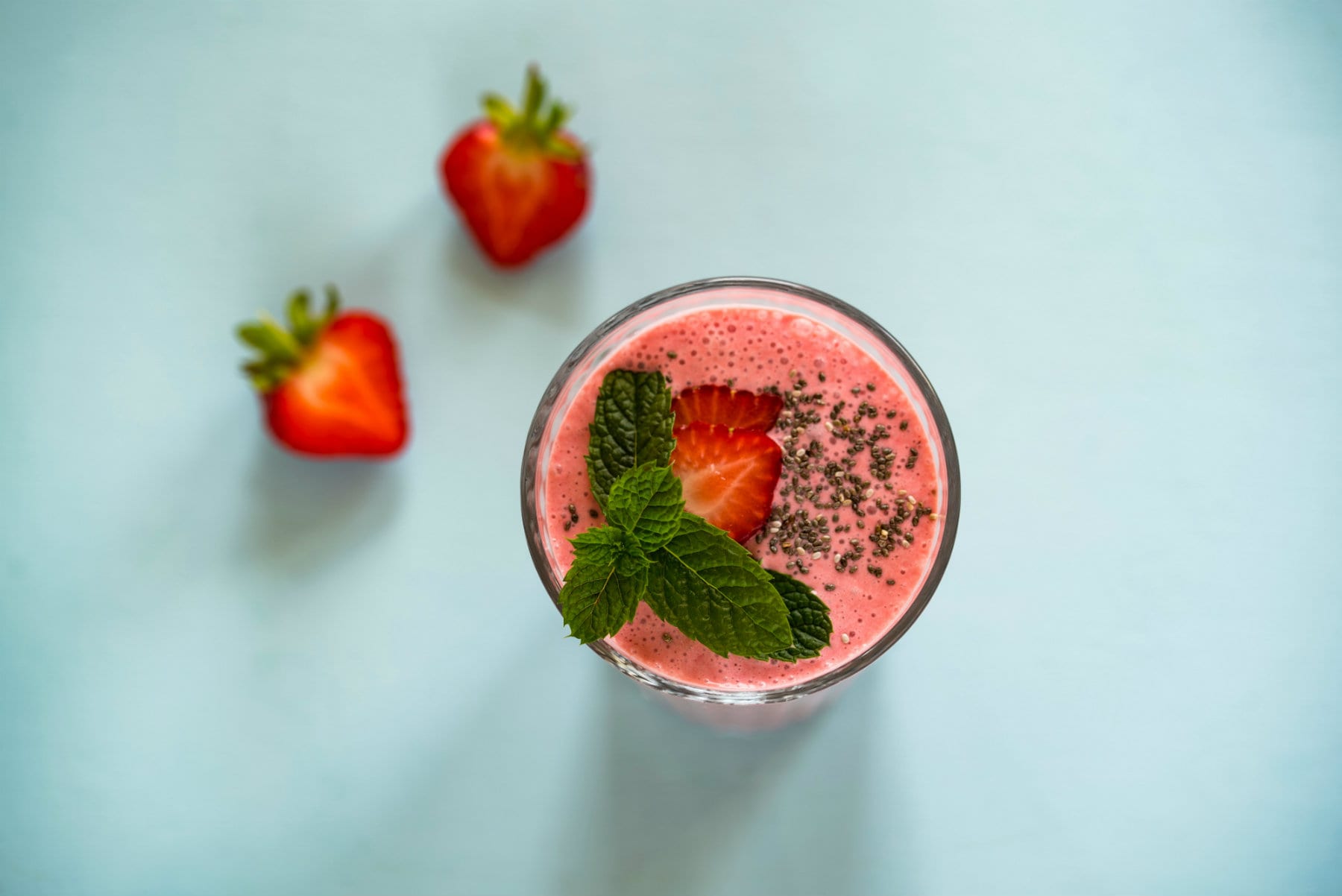 When can you have this?
Post-workout or anytime throughout the day to increase daily protein intake.
Ingredients
2 kiwi fruit (peeled)
½ pint apple juice or water
5 large strawberries
1 scoop Impact Whey Protein
½ tablespoon Manuka Honey
1 cup of ice cubes
½ a squeeze of lime juice
Method
Chop the kiwi fruit and strawberries into small pieces and add along with ice cubes into a blender. Start on a low chop or grind setting and blend until all of the strawberries and kiwi have been blended and are no longer visible. Next, add the protein powder, Manuka honey and apple juice and blend for 15 seconds until smooth. Finish with a squeeze of fresh lime juice and blend for a further 15 seconds.