Get your fix of that Taco Bell classic from the comfort of home.
Some days you just can't get the thought of fast food out of your head, we get that. That's where our fakeaway recipes come in — they're all healthier spins on your takeaway favourites, perfect for hitting the spot without derailing your progress.
This incredible beef crunch wrap from Niall Kirkland is quick & easy to get oh so right, plus you can personalise it with whatever fillings take your fancy. Like it further up the spice scale? Throw in some extra chillies to your beef mix or a sprinkle of hot sauce.
Makes 5
Ingredients
1 tbsp. coconut oil
500g 5% fat beef mince
1 red onion (finely chopped)
1 pack of taco seasoning
50g light cheddar (grated)
100g mozzarella (grated)
5 tbsp. salsa
100g soured cream
Jalapeños (chopped)
Tomato slices
Lettuce
5 tortilla wraps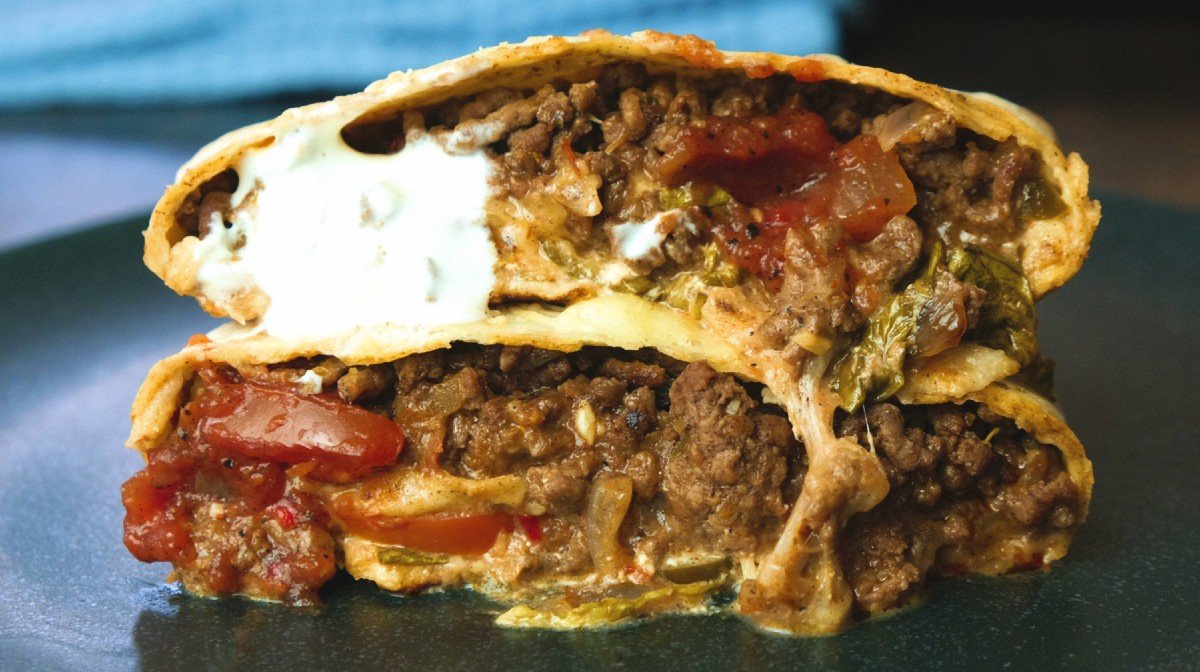 < h2>Method
Preheat oven to 200°C/ 400°F.
Heat the coconut oil in a non-stick pan and add your beef mince. Cook for 5 minutes until brown, then add the onion and continue to cook for 3-4 minutes until onions are soft.
Add the taco seasoning, stir through and cook for another 5 minutes before removing from heat.
To build your crunch wrap, add 2-3 tablespoons of beef mince filling to the centre of your tortilla, then cheddar and mozzarella on top, followed by salsa, jalapeños, soured cream, tomatoes, and lettuce. Leave a generous border of tortilla for folding, then fold the edges of tortilla into the centre roughly 5-6 times until the filling is enclosed. Quickly flip your crunch wrap over so the folds are face down and transfer to a baking tray.
Repeat this process 4 more times, then bake your crunch wraps for 5-10 minutes, until crispy and golden.