Muffin for breakfast? Yes, please.
---
These delicious blueberry treats might feel a bit indulgent for breakfast, but they're actually a super-nutritious way to start the day — offering a healthy serving of carbs to fuel your activities and over 11g of protein to feed your muscles.
This super-simple recipe from our favourite kitchen whizz, Niall Kirkland, uses honey and banana to naturally sweeten these muffins, instead of packing in a load of refined sugar like shop-bought alternatives.
Now you can satisfy your cake-cravings and level-up your coffee break, no matter what your goals are.
Ingredients
1 banana (mashed)
1 egg (beaten)
1 tsp cinnamon
1 tsp baking powder
100 g Greek yoghurt
2 scoops Impact Whey Protein (Vanilla)
1 tbsp honey
150 g oats
75 ml milk (any milk of your choice)
50 g blueberries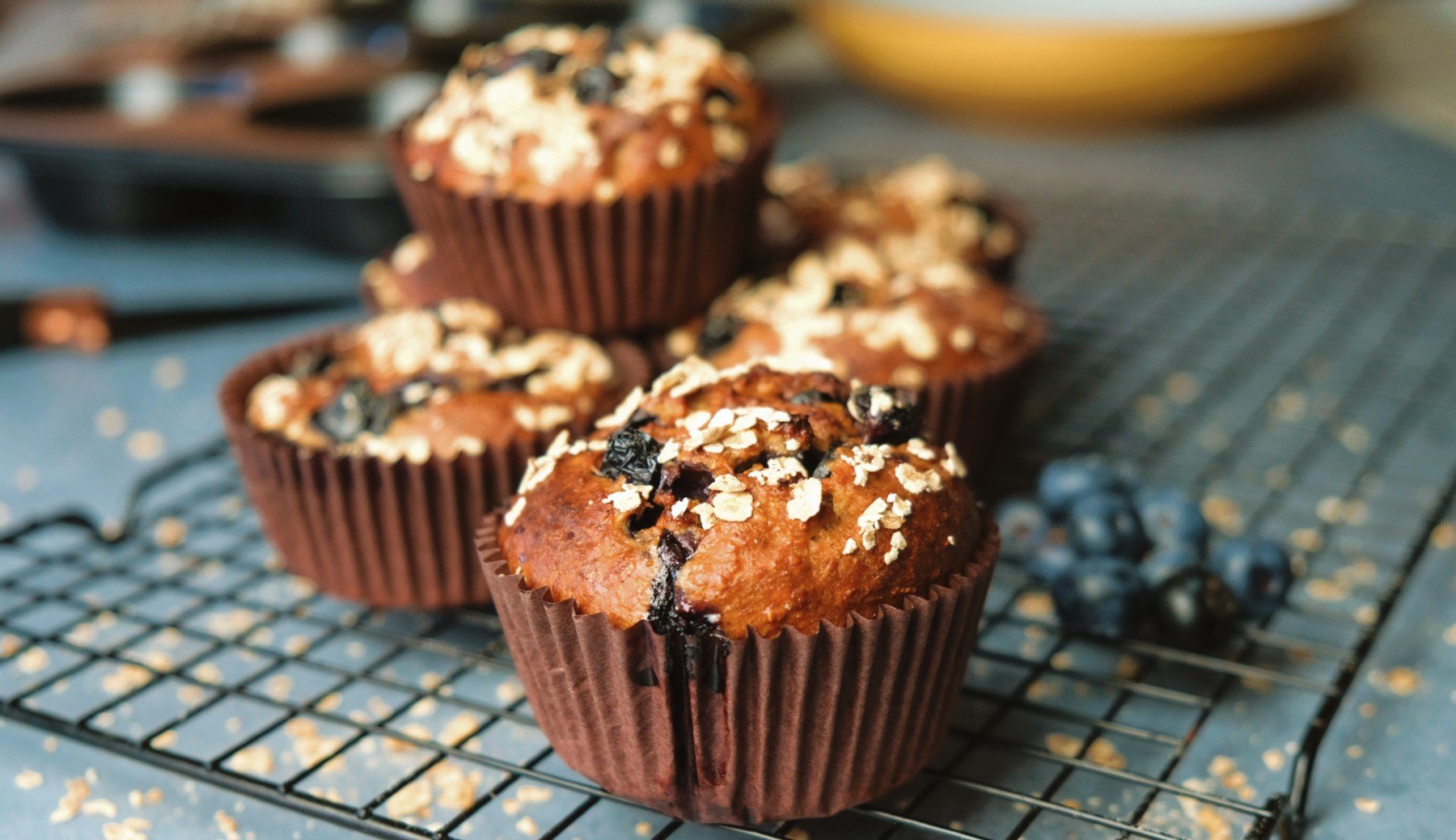 Method
Preheat oven to 180°C/ 350°F.

Scatter 2 tablespoons of oats onto a baking tray and bake for 10 minutes until lightly toasted.

Meanwhile, mix together the mashed banana and egg in a large bowl.

Then add the cinnamon, baking powder, honey, Greek yoghurt, and whey protein. Mix well.

Now add the remaining oats and milk and mix until completely combined.

Next, fill 6 muffin cups to roughly halfway with the mixture, add 3-4 blueberries per muffin and continue fill the muffin cups up to just below the brim with remaining mixture.

Top your muffins with a few more blueberries and a sprinkle of the toasted oats, then bake for 30 minutes.

Once 30 minutes is up, remove them and allow them to cool for at least 5-10 minutes before eating. Enjoy!
Try these irresistible recipes next:
Nutritional Facts
Amount per serving
| | |
| --- | --- |
| Calories | 197 |
| Total Fat | 5.2g |
| Total Carbohydrates | 25.9g |
| Protein | 11.4g |