By Anna Sward of Proteinpow.Com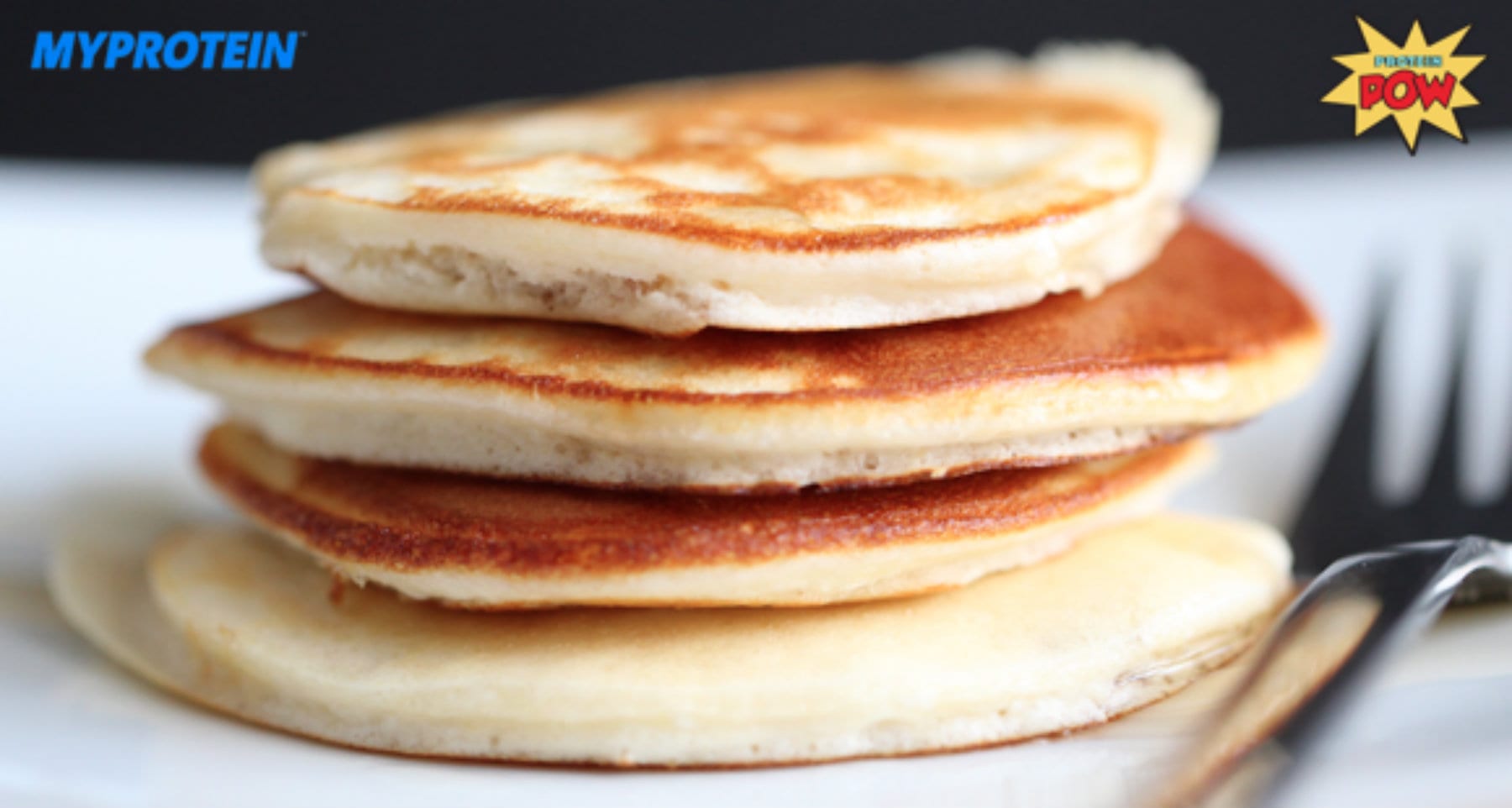 Makes: 16
Ingredients
Method
1. Heat a nonstick pan with coconut oil.
2. Using an electric whisk or food processor, mix all ingredients together.
3. Pour into the hot pan.
4. Flip when the edges start browning and you start to see bubbles appearing on the pancakes' surface.
5. Consider serving with blueberries, syrup (sugar-free or regular), nut butter, sliced fresh bananas, etc.
---
NUTRITIONAL INFORMATION
PER PANCAKE

39 kcals   4g Protein   1g Fat   5g Carbs
---
Enjoy this protein pancakes recipe? Check out these delicious fitness recipes.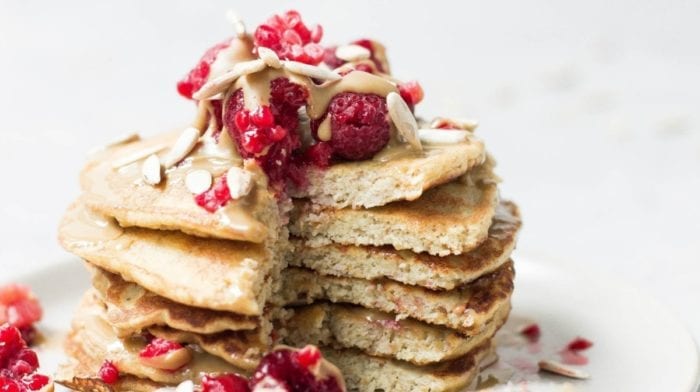 Protein pancakes? We've got recipes for days.