With the promise of some nice weather just around the corner, we've been scrambling around to find our best barbeque recipes. Are you even British if you're not wheeling out the barbeque as soon as the sun comes out?
But, for us, a barbeque can be so much more than bog-standard burgers and cremated sausages. We like to convert our fave meals into barbeque-friendly treats, and of course we're all about the sides. We want salads, pasta, bread, potatoes — you name it.
I said we're not about bog-standard burgers, and you'll see what I mean. Our smash burgers are anything but ordinary. We've got the sauce, the toppings, the cheese. Roll out some meat, smash it into a stackable patty shape and chuck it on the barbie. And please, I beg, don't forget the cheese.
Recipe here.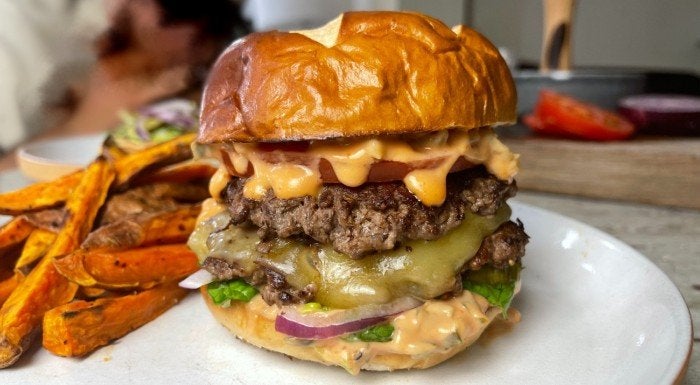 Meat doesn't have to be the main event. And these bangin' BBQ beetroot burgers prove it. Don't you fret about your macros — you'll still be sittin' happy with 21g of plant-powered protein and some very satisfied taste buds.
Recipe here.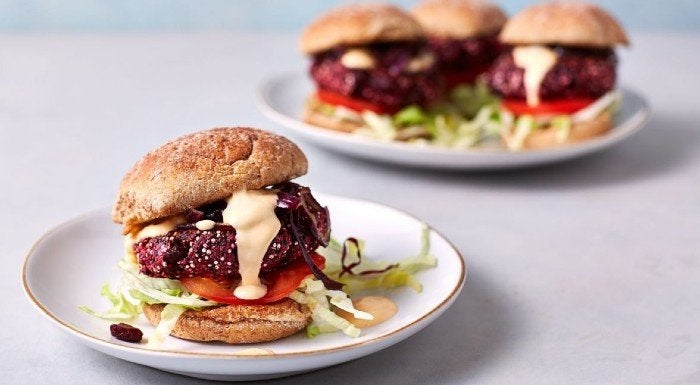 To round off the burger section of the menu, we're going cheesy. Sometimes a slice on top of the patty just isn't enough. Why not stuff your burgers full of it? It's all about that stringy cheese pull.
Recipe here.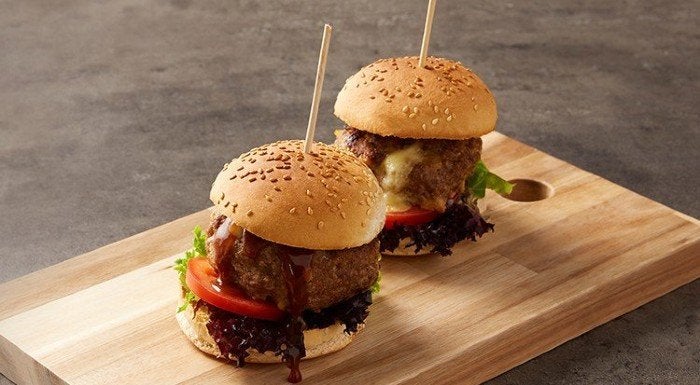 Next up, it's time for an ultimate flavour feast — a fusion of one of the best Greek dishes with an Indian twist. Get marinading, chuck your chicken thighs onto the barbeque and serve up straight into your loaded flatbread. Guaranteed crowd pleaser.
Recipe here.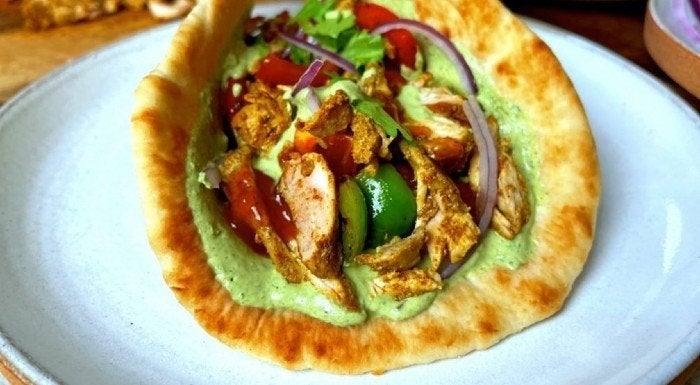 The excitement doesn't stop there. We're coming in hot with a taste of South America. Chimichurri is a fresh, uncooked sauce that Argentines go crazy for. It's the perfect condiment for grilled meat. And they'd know a bit about that.
Recipe here.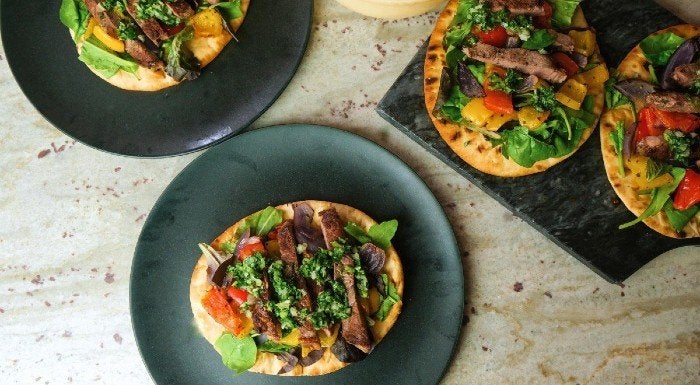 We simply can't get on board with sad salads. There's nothing worse than apologetically arranged lettuce leaves and cucumber. We can do better than that.
This salad is coated in an incredible avocado dressing. It's so good it might even steal the limelight from the mozzarella-stuffed burgers. For extra punch, grill your chicken on the barbeque.
Recipe here.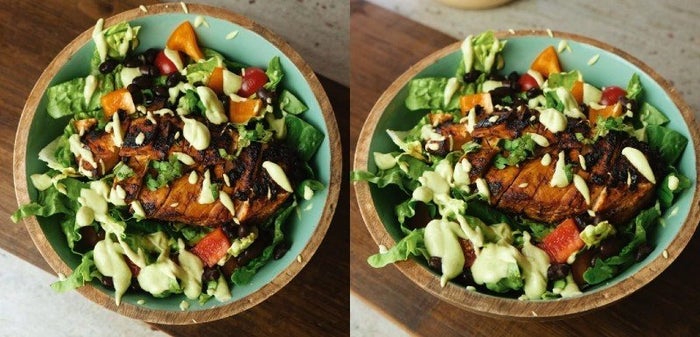 Sriracha king prawns, honey and garlic chicken, and veg and halloumi skewers. There's an option for everyone. They make the perfect addition to any plate, no matter how stacked it already is.
Recipe here.
If a plain and simple salad is what you're after, keep looking. This is far from that. Sure, it's simple, but it's also crunchy, crisp, and bursting with flavour.
Recipe here.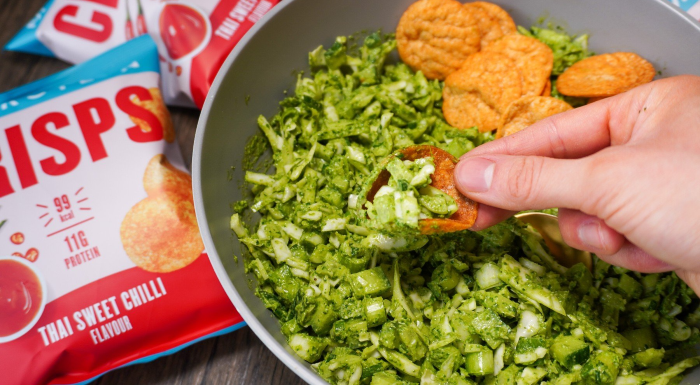 Take home message
I hope these recipes have inspired you to mix up your barbeque. The weather forecast is looking good for the coming weeks, so there's no excuse not to be prepared. The barbecue grill's going to be getting a lot of use.