You might be surprised by the main ingredient of this vegan-friendly mousse.
---
Tofu. Yep, you read that right. Trust us though, this super-simple recipe from @healthy_floflo tastes absolutely incredible and it's actually hard to believe there isn't any cream in it. It's smooth, rich, and completely plant-based!
Ideal for those moments where you just need something sweet to finish off your day after dinner, but don't want to undo all the hard work you've put into your training. This mousse might taste indulgent, but it's under 150 calories per serving and packs in a healthy 9g of protein with that too. Ideal.
Ingredients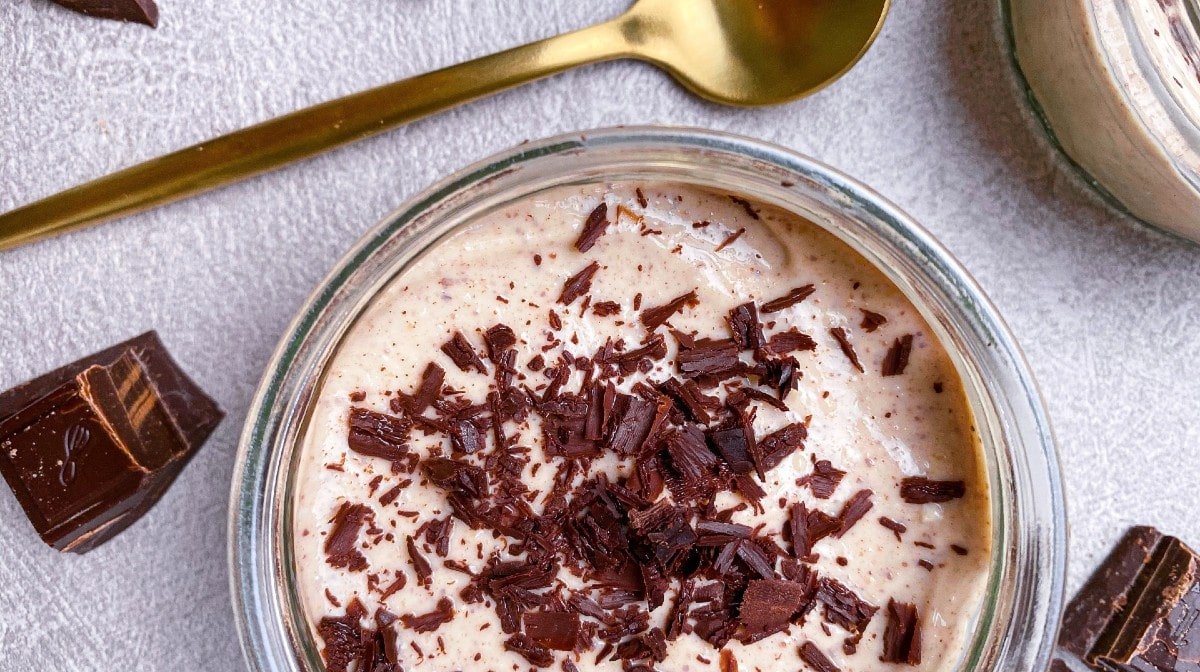 Method
1) Blitz the ingredients together in a blender and then pour in 4 ramekins.
2) Leave to chill in the fridge for at least 3 hours.
3) Spoons out & dig in — it's that simple! Top with a few shavings of vegan chocolate if you're feeling extra.