Protein powder is up there with the most popular supplements, and for good reason – it's an easy way to increase protein intake quickly, without having to take the time to prepare and cook a full meal or snack. Protein powders often contain limited carbs and fat, making them ideal for targeting your protein intake specifically. However, some people may prefer to get their protein intake from foods instead of from a supplement. So we've narrowed down six of our favourite protein powder alternatives.
Jump to: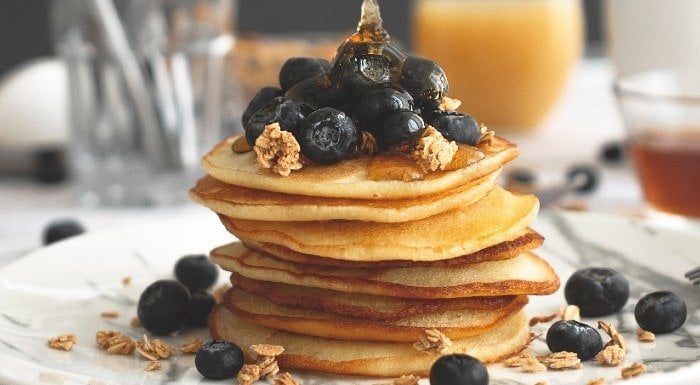 Six protein powder alternatives
With many delicious flavour options, 20g of protein and 4g of sugar per bar, the Layered Protein Bar is a great snack or addition to your meal plan - especially on the go - when you need to increase your protein intake.
A natural source of plant-based protein, our All-Natural Peanut Butter contains nothing but peanuts. Combined with healthy fats, peanut butter is a great addition to any meal or snack to keep you satisfied and increase your protein intake. 100g of peanut butter contains 30g of protein.
If you want to start your day with a protein packed breakfast, our Protein Pancake Mix is the perfect option. Boasting 34g of protein per serving, it's hard to beat this muscle-building breakfast. 
4. Protein Packed Smoothie
Smoothies are great options that you can customise as either meal replacements or snacks for pre- or post-workout fuel. Instead of protein powder, you can get the protein in your smoothie by adding Greek yogurt or cottage cheese in addition to frozen fruits, vegetables, and milk, water or juice. 
Nuts, hemp and chia seeds add additional protein and some healthy fats if you're trying to replace a whole meal. 100g of Greek yogurt contains 10g of protein while cottage cheese contains 11g protein per 100g. 
5. Omelettes
Eggs are a classic way to get protein in during or between meals. 1 large egg contains 6g of protein, while egg whites contain 3.6 (and have no fat or cholesterol). Making eggs for breakfast (or lunch or dinner) is a quick, easy, and affordable protein source, while hard boiled eggs are easy to carry on the go. 
6. Porridge
While oats have great fibre content and protein on their own (16.9g per 100g), adding other protein sources to your oats can really increase your protein intake. You can stir egg whites into your porridge as it cooks, or add Greek yogurt, cottage cheese, chia seeds, or milk to your overnight oats for extra protein.
17 high protein foods
1. Beef - 26g protein per 100g - a complete protein, red meats like beef contain tons of protein plus Vitamin B12 and Iron.  
2. Chicken- 31g protein per 100g - lean white meat chicken is a complete protein source (contains all the necessary amino acids) and is low in fat. 
3. Tuna - 24g protein per 100g- canned tuna is almost as convenient as protein powder to take on the go - canned or pouched tuna is shelf stable and packed with protein. 
4. Salmon - 22g protein per 100g - if you want to get healthy Omega 3 fatty acids, salmon is one of the best protein sources for you. It is also available canned for those on a budget or on the go. 
5. Turkey - 30g protein per 100g- lean turkey breast is a nice alternative to chicken and is still lower in fat than red meat or pork. 
6. Pork chops - 30g protein per 100g - pork chops are a great lean version of pork protein that has all of the amino acids (complete protein) and is a simple dish to prepare at home. 
7. Soybeans - 11g protein per 100g - whether you eat soybeans as a snack on their own as edamame or processed into other products like soymilk or tofu, soy is a great vegan source of protein. 
8. Chickpeas - 19g protein per 100g - chickpeas and other beans are other great sources of vegan protein. When combined with rice, you can get all of the essential amino acids with low fat and no cholesterol. 
9. Lentils - 9g protein per 100g - lentils are often used as a side dish, but they are a great source of fibre and vegan protein on their own. 
10. Greek Yogurt - 10g protein per 100g - when choosing Greek yogurt for protein, look for those with no added sugar as dairy products have naturally occurring carbs from the milk. 
11. Cottage Cheese - 11g protein per 100g - when picking cottage cheese, you can choose between different fat content based on your calorie goals. Cottage cheese is great as part of breakfast dishes above, alone, or with fruit.
12. Eggs - 6g protein per egg- eggs are a simple way to boost your protein intake and get all of the essential amino acids as a complete protein source with other vitamins and minerals. 
13. Chia Seeds - 17g protein per 100g -chia seeds are an excellent source of nutrient dense protein but often not consumed in large amounts. They make a great addition to oatmeal, smoothies, or sprinkled on top of other foods for crunch and extra protein and healthy fats. 
14. Pumpkin Seeds - 19g protein per 100g - pumpkin seeds are a great vegan source of protein that are easy to use as a snack on the go or as a topping on salads or soups. 
15. Sesame seeds - 17g protein per 100g - sesame seeds are an ingredient in many Asian dishes and are packed with nutrition. They also have vitamins and minerals to support overall health but are often not consumed on their own. 
16. Almonds - 21g protein per 100g - nutrient dense with energy, fat, and protein, almonds are an easy snack on the go, great as almond butter with fruit, or as a topping for oatmeal and smoothies. 
17. Peanuts - 26g protein per 100g - a popular vegan protein source for many reasons, peanuts and peanut butter are packed with protein (and calories). When choosing peanuts, try to find those without added oils or sugars.
Take home message
Protein shakes are not the only way to hit your protein goals. Whether you eat meat or are looking for vegan sources of protein, there are plenty of whole-food protein powder alternatives that you can use in your meals and snacks to hit your protein goals.
Our articles should be used for informational and educational purposes only and are not intended to be taken as medical advice. If you're concerned, consult a health professional before taking dietary supplements or introducing any major changes to your diet.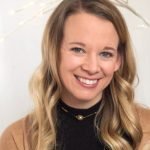 Claire is a Registered Dietitian through the Academy of Nutrition and Dietetics and a board-certified Health and Wellness Coach through the International Consortium for Health and Wellness Coaching. She has a Bachelor of Science in Biology and a Master's degree in Clinical Dietetics and Nutrition from the University of Pittsburgh.
Talking and writing about food and fitness is at the heart of Claire's ethos as she loves to use her experience to help others meet their health and wellness goals.
Claire is also a certified indoor cycling instructor and loves the mental and physical boost she gets from regular runs and yoga classes. When she's not keeping fit herself, she's cheering on her hometown's sports teams in Pittsburgh, or cooking for her family in the kitchen.
Find out more about Claire's experience here.