To truly support the black people in our community, we know that it's important to educate ourselves and use our platform to ensure that black voices are well-represented and heard.
These podcasts are a great place to start in learning about the systemic racism in the UK, US, Australia and how we can be better allies to the BAME communities and be actively anti-racist.
1. George The Poet
https://open.spotify.com/show/16lbBDY4MWFWUjbTHwi4X3
George Mpanga is a British spoken-word artist and activist who discusses the topics that most concern young BAME people living in Britain. His award-winning podcast talks about the Grenfell Tower fire, the 2011 riots and so much more, including his own experience of being strip-searched by the police. He cleverly weaves together stories, spoken word, and the facts to give you a real picture of the systemic problems BAME people in the UK face.
2. Good Ancestor Podcast, Layla F. Saad
https://open.spotify.com/show/6Atahbqw5vurttEHrjR7TR
Hosted by the author of Me and White Supremacy, Layla F. Saad, this podcast is a series of episodes with the most influential and knowledgeable people in the movement. Layla is also a globally respected speaker and anti-racism educator who has gifted us with this awesome resource filled with expert voices to learn from, so let's use it.
3. Running While Black: A Conversation Around Race with Alison Desir-Activist, Runner and Mother, Keeping Track
https://open.spotify.com/episode/0a6c1bpsRoclwC9TTp7Yq5
We're also calling out and educating ourselves on racism in the health and fitness space. This podcast from Keeping Track with pro running hosts Molly Huddle, Alysia Montaño, and Róisin McGettigan will help to educate you on the racism found in the running community along with experiences that both host, Alysia, and guest, Alison, have gone through as black women in sport. They also discuss how we can show up for BIPOC to learn how we can have an active role in fighting racism.
4. Say Your Mind, Kelechi Okafor
https://open.spotify.com/show/7METPisyoK12e2qaKZxn4s
Kelechi is here to dissect and share her feelings on society and current events and the effect they have on her and her community. To learn we need to see the world through the eyes of others and Kelechi offers the opportunity for us to do this. Her brilliant personality and tarot readings will bring a smile to your face as you take this uncomfortable journey to unlearn what we thought we knew and put us on the right path to be and do better.
5. White Privilege in the Wellness Industry, Diet Starts Tomorrow (Betches)
https://open.spotify.com/episode/2PF1gdLNpDceAQVKZlfkjI
In this episode, hosts Aleen and Sami speak with their guest Dana Samuel about what it's like to be a person of colour right now. She shares her own experiences of racism from childhood until now, including dealing with microaggressions in the health and wellness industry. Dana also shares her hopes for the BLM movement as well as discussing experiences of racism from listeners and answering questions.
Take home message
This is just a small selection of the amazing podcasts and resources out there to learn from. From books to films to podcasts, there's lots we can be doing to show up better for our BAME friends and listening to them — whether in a podcast or real life — is a great place to start. We will be continuing to use our platform to help us all be better educated and ensure that the voices of black people are heard.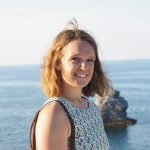 Evangeline is a Veganuary convert and newbie vegan with a degree in English and French from the University of Nottingham. Having recently ditched the meat and dairy, she really enjoys the new flavours and cooking techniques she's encountered on a plant-based diet. She's been shocked by the millions of ways you can use tofu, however still hasn't found a decent cheese substitute! When she's not in the office or eating, Evangeline usually out running or sailing. As a qualified RYA Dinghy Instructor and a marathon runner, she knows the importance of providing your body with the right nutrients for endurance sports as well as a busy lifestyle. Find out more about Evie's experience here.