After our first clothing collab with Zack George went down so well, we thought it was time to do a second. This time, we teamed up with Zack to bring you a collection of hoodies and t-shirts that bring his gym wear brand Silverback, together with MP. Pieces that are fit for both inside the gym and out. 
And we've got a secret – the collection will be available from Monday, however, if you've downloaded our app you'll be granted exclusive early access from this Sunday.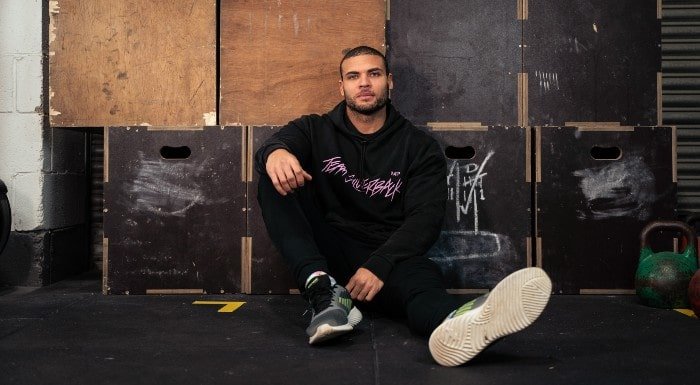 Who is Zack George?
If you're not familiar with Zack, let us introduce you. Zack is a functional fitness athlete who was crowned the UK's Fittest Man after finishing top of the UK entrants of the CrossFit Open in 2020. Zack lives, eats and breathes functional fitness, so he knows a thing or two about what sort of clothing you need when working out.
If you need any more proof, just watch our On The Wall episode with him. 
What
 can I expect from the collection?
Expect to find your new go-to gym t-shirt and your favourite warm up hoodie. The signature Silverback print with styles coming in pink, black and grey, so you'll easily be able to find a style that fits in with the rest of your gym wardrobe. The collection also offers both men's and women's styles – with a cropped t-shirt and hoodie in the women's and more of a relaxed fit for the guys. 
The pieces aren't just for sweaty gym sessions though, they look great as streetwear too, just pick your favourite colour.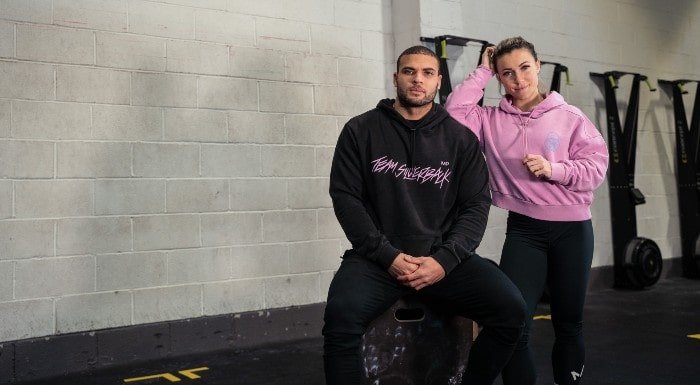 When can I get my hands on the collection?
The collection will be available from Monday the 15th, however, if you fancy getting yourself a Valentine's day gift, anyone who's got our app will be granted exclusive early access from Sunday the 14th.
So, download the app today and make sure to get your hoodie in the basket early.
Looking for more of our clothing?
READ THESE NEXT: