Need a quick & delicious dinner idea? Coming right up.
---
These creamy peanut butter noodles from Niall Kirkland are the absolute bomb for a flavour-packed, filling meal. Oh, and they're completely vegan-friendly and won't take you all night to make.
Depending on how efficient you are on the chopping board, we don't think this dish will take you any more than 15 minutes to have ready. Now that's our kind of recipe. Each serving also provides a pretty impressive 17g of protein — which is of course, plant-based.
These noodles are also the perfect base for any of your favourite extras — tenderstem broccoli, baby corn, red pepper, mushrooms, anything you fancy to boost your veggie intake, too.
Serves 4
Ingredients
For the sauce:
1 tbsp. sesame seed oil
1 tbsp. sriracha
1 tbsp. soy sauce
1 tbsp. maple syrup
½ lime (juiced)
For the noodles:
1 tbsp. coconut oil
2 spring onions (chopped)
2 garlic cloves (grated)
2cm cube of ginger (grated)
600g straight-to-wok, plant-based noodles
Handful chopped peanuts
1 tbsp. soy sauce
To garnish:
Chopped peanuts
Spring onions
Coriander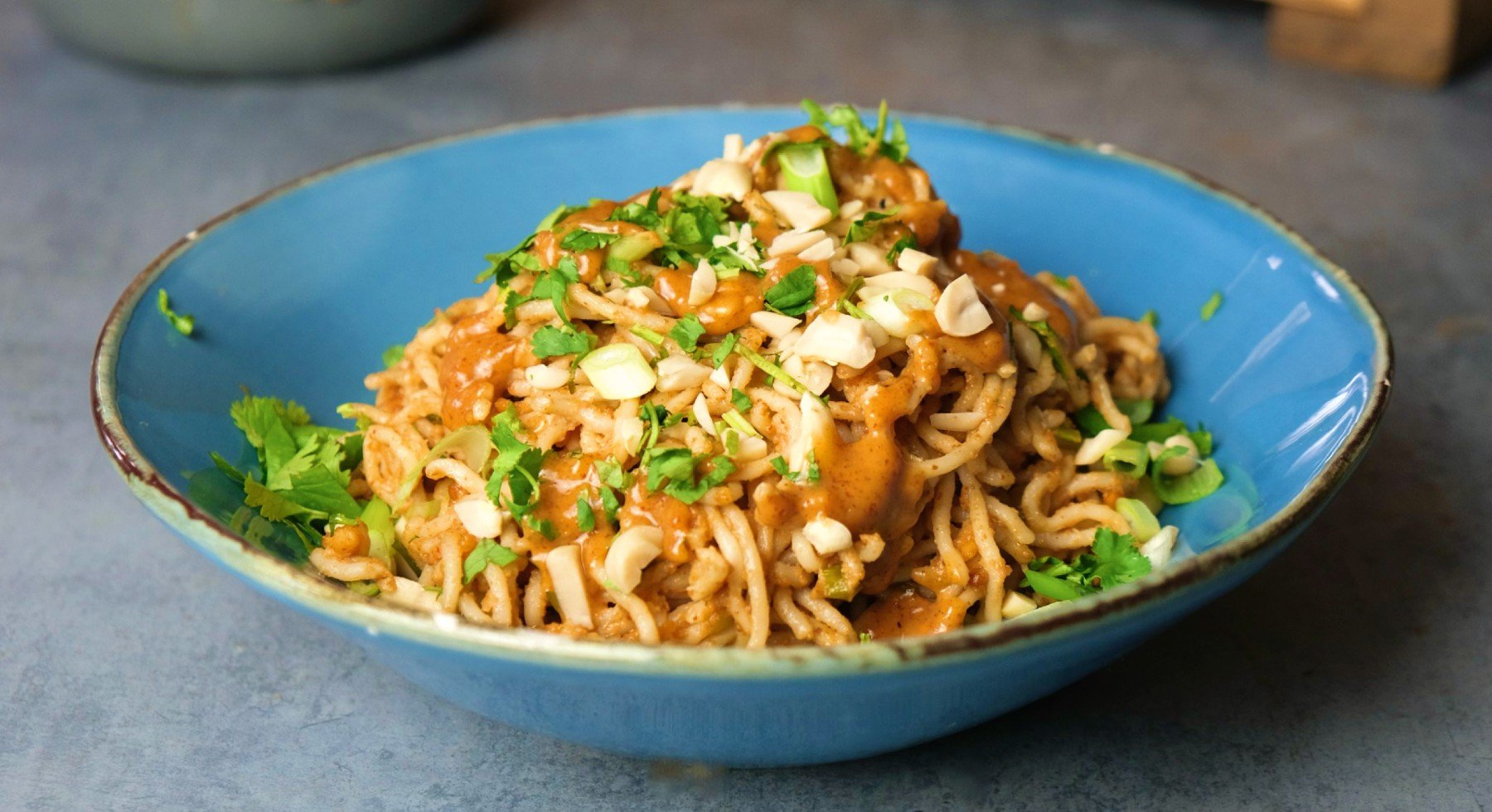 Method
In a small bowl, mix together all the ingredients for the peanut butter sauce until fully combined.
Heat the coconut oil in wok or non-stick pan and add the spring onion. Cook on low-medium heat for 3 minutes before adding the garlic and ginger. Cook for 1-2 minutes, stirring constantly.
Stir peanut butter sauce and chopped peanuts into noodles until fully combined and you're ready to serve!
Garnish with more chopped peanuts, spring onions and coriander.