It can be all too easy to make excuses and not be consistent with your training. Injury, or illness can leave us lacking the motivation or energy to go after what we really want. This year, we're celebrating the "Forever Fit" — people who train with and in spite of their illness, lack of motivation, or energy.
It's not about quick fixes, 30-day shreds, or detox diets. It's about investing in yourself mentally and physically, for the long run.
We all need some inspiration and encouragement too sometimes and one guy who is sure to fill you to the brim with motivation is Gerald Alavazo.
Gerald's a 23-year-old product design graduate, currently working as a freelance designer. He's also an online coach, supervisor for a cleaning company and British Men's Physique Champion 2019. If that's not enough, he's done all this while suffering from juvenile arthritis.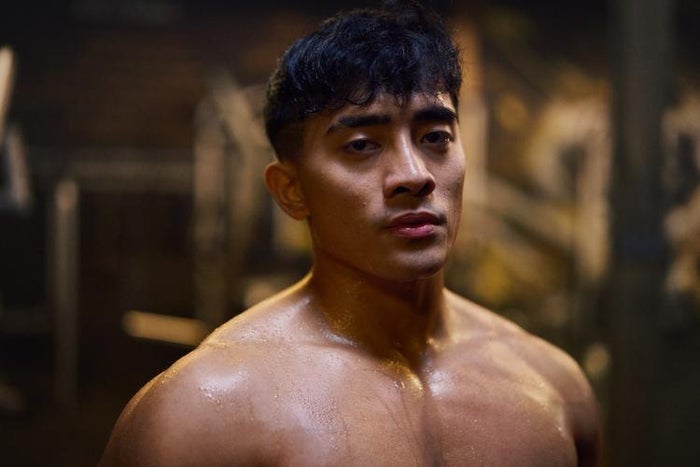 His battle begins
Like a lot of us, Gerald has always enjoyed sport, competing at county level in athletics while he was in school. Unfortunately, he was diagnosed with juvenile arthritis at the very peak of his athletics career, meaning he had to pack it all in.
"It stopped me from doing any physical activities for a while and even affected how I lived my everyday life, where even doing the simplest tasks was a struggle."
His illness and lack of a gym didn't stop him for long, though. Just a year after his diagnosis, he was training again — this time, in bodybuilding.
"I started training at home after a year of being diagnosed. I used makeshift dumbbells made out of drinks cans, did bodyweight exercises, and generally trained to improve my health."
Reaping the benefits
Not letting his condition get the better of him, and training consistently, he also found that training helped him to deal with his symptoms. The benefits of his new training regime helped him overcome the mental burden of his illness too. Staying fit and healthy had a whole new meaning.
"Bodybuilding really helped me strengthen my body, which somehow made dealing with my condition better. Not just physically but also mentally — it made me realise that I can still enjoy being active and there's still hope."
"My goals and ambitions outweigh the reasons and excuses."
Just because Gerald was committed to bodybuilding, didn't mean it was always easy to stick to his training. His condition would be reason enough for most people to give in, but he stuck with the fact that any workout was better than none.
"My first few years of lifting was probably the worst in terms of training. Even now, there are good days and bad days, so I really just have to work around it and do the best I can."
You're always going to have times when you really don't want to train, or you want to give up, but that doesn't mean you should. Being forever fit is a long term goal that's always evolving. Gerald's key component to achieving this — whatever his goals — is positivity.
"I found that on days I'm not feeling as well, my motivation isn't as high compared to days when I can fully function. But for a decade of suffering from arthritis, I learned to overcome these bad days by being more positive."
Over the years, his arthritis gave him the mental strength to battle on with his training, whatever life threw his way.
"My goals and ambitions outweighs the reasons and excuses. Having this condition gave me a better outlook in life and taught me to be overcome any challenges in front of me."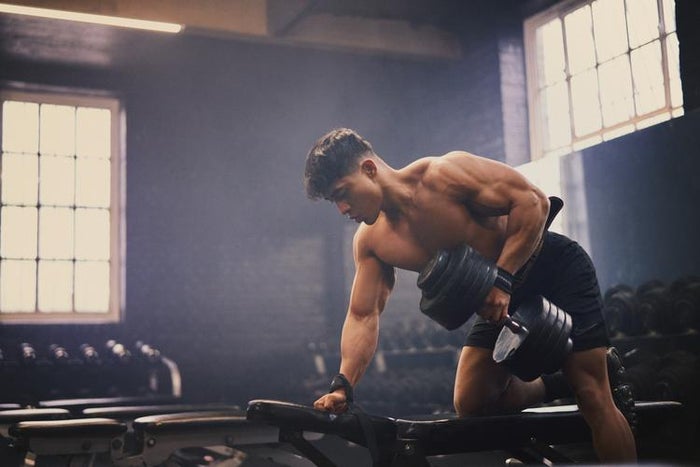 "2019 was the year I decided I was stepping on stage"
"I've always been a competitive person, so even though I didn't start off with the desire to compete, the pursuit to be the best was always there."
While not everyone needs to be the best to be forever fit, having a goal to compete in events is a great way to stay motivated and consistent with your training. Specific goals, rather than a vague "I want to be fitter" is a good way to keep yourself accountable and really achieve a lasting positive mentality with your fitness.
British Men's Physique Champion in 2019
The challenges just kept coming too. His training to compete in physique competitions took a turn, but his positive mindset and steadfast mentality kept him pushing on.
"Just 2 months before the show, I started experiencing pain down my lower back and numbness down my legs."
"Not doing it wasn't an option, I believed in myself so much and I knew I had a good chance of winning it, I just had to do my part and put the work in."
"I can achieve anything"
Despite his setbacks, Gerald became British Men's Physique Champion and PCA Junior Physique & Men's overall champion in 2019. He's here to prove that whatever you're facing, with hard work and consistent training, you can get there.
"It made me realise that I can achieve anything, even with all the adversities and challenges I face, but win or lose, I think I will always have the motivation to train as it's been part of my life for a long time."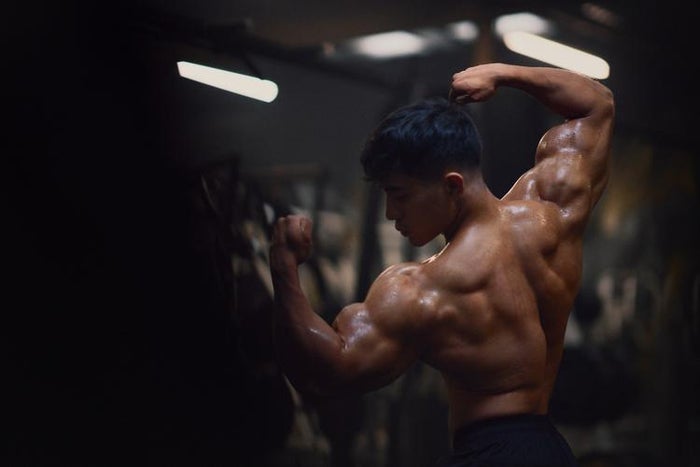 "2020 will be massive"
Just because he's a champion, doesn't mean he's toning down the training. Being forever fit means putting in work through the offseason too. To keep him on track, he's set small achievable goals.
"My goal at the moment is to set myself up for a good start to the year. 2020 will be massive in terms of competing, but I hope it brings more opportunities for me to evolve in the fitness and bodybuilding industry too."
Gerald is forever fit
"Being forever fit means being persistent with your desire to be the fittest YOU that you can be. It's always being consistent with every single goal that you set yourself, while being resilient too."
Find out more about how you can stay Forever Fit.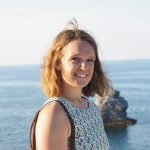 Evangeline is a Veganuary convert and newbie vegan with a degree in English and French from the University of Nottingham. Having recently ditched the meat and dairy, she really enjoys the new flavours and cooking techniques she's encountered on a plant-based diet. She's been shocked by the millions of ways you can use tofu, however still hasn't found a decent cheese substitute! When she's not in the office or eating, Evangeline usually out running or sailing. As a qualified RYA Dinghy Instructor and a marathon runner, she knows the importance of providing your body with the right nutrients for endurance sports as well as a busy lifestyle. Find out more about Evie's experience here.