Maple syrup is undoubtedly delicious. Originally pioneered in North America and Canada, its popularity is now widespread across the world. But is maple syrup healthy? We've put this sweet treat under the spotlight so that you can make confident nutritional choices.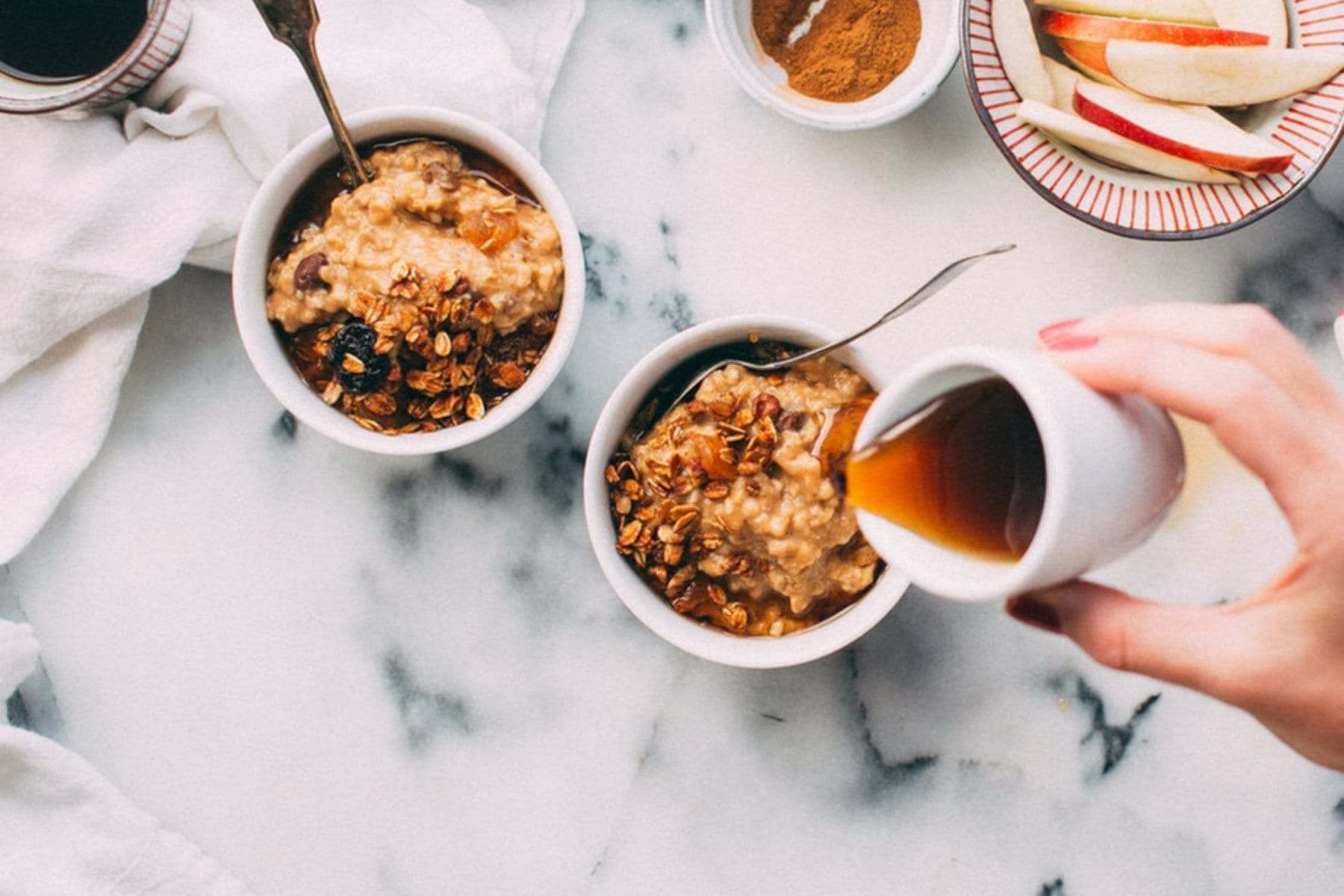 Unprocessed and Organic
One of the best features of maple syrup is that it's completely natural — formed from the sap of maple trees it's free from artificial sweeteners. Our Organic Maple Syrup has been specifically harvested so that it's free from artificial preservatives too, so you can enjoy a totally unprocessed product.
Heavy processing often has a negative effect on the nutritional value of foods. Although there is glucose in maple syrup, it's not got as high a content as refined white sugar and the fructose content of maple syrup is broken down in the liver rather than the stomach.
This means it doesn't cause your insulin levels to spike in the same way, which makes makes it lower on the Glycemic Index than refined sugars. Studies have shown that replacing refined sugars with natural can help to improve digestive issues — this can include bloating and gas.
Choosing an organic form of maple syrup is even better as the trees themselves will not be subject to farming chemicals. This is good for the environment, as it reduces the damage to wildlife and insects, which can have a knock-on effect on our ecosystem.
Plus, organic certification can give you greater confidence that you know exactly what you are eating.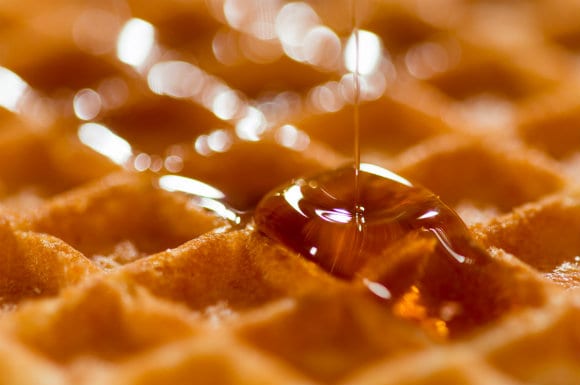 Source of Antioxidants
Raw maple syrup contains 24 different antioxidants.
These help to reduce the damage done by harmful free radicals, which can minimise the effects of aging and support the immune system. The antioxidants found in maple syrup may also help to combat inflammation.
Not only that, but the anti-inflammatory properties in maple syrup can also help combat skin conditions. For a smooth and even skin tone, try adding a little syrup to a face mask, as well as to your pancake stack.
Vegan Friendly
Unlike other natural sugar alternatives like honey, maple syrup is vegan-friendly. It is solely derived from maple trees, without the involvement of any animals or insects. This can help you sweeten your diet while sticking to a plant-based lifestyle.
A Healthy Treat Alternative
For most people, it's unrealistic to simply cut out everything that isn't kale or quinoa. When cravings strike, it's so helpful to have a delicious option to satisfy your temptations without completely undoing all of your hard work in the gym.
Drizzling maple syrup in your overnight oats along with nutmeg and cinnamon creates a sweet treat that will help you swerve those baked breakfast pastries and cinnamon rolls.
Likewise, a little syrup on your protein pancakes will give you a pre-workout boost that can rival any Pancake Day creation.
For dessert fans, try mixing a few teaspoons of maple syrup with natural yoghurt, alongside some blitzed berries, to make a deliciously creamy pudding. You could even freeze it, to get a healthy semifreddo that you'll want to eat all night.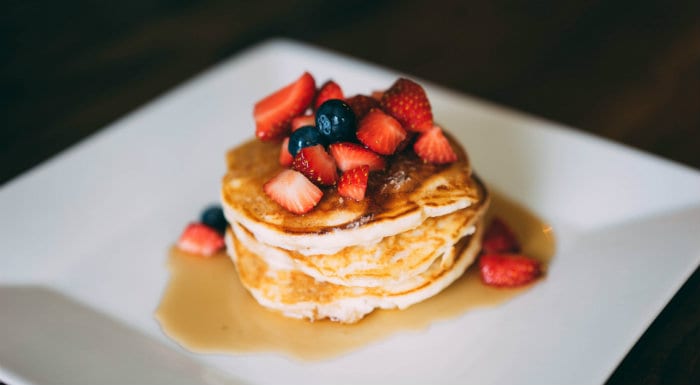 Sugar, Sugar
Of course, being a sweet treat does mean that maple syrup is high in sugar. A serving of 15g of maple syrup would be around 50% of your daily sugar intake. So, as with all sugars, go easy on your servings.
However, the strong maple flavour of the syrup does mean you will often not need a full serving size to get the desired sweetness. A teaspoon of maple syrup is only 5g, so the sugar content would be around 16% of your recommended daily amount.
The natural sugars make for a great energy boost. Incorporate them into your pre-workout snack to turbocharge your exercise plans — give your energy balls a dose of sweet, fast-release energy by combining oats, nut butter and a little maple syrup.
Take Home Message
As with everything when you are living a healthy lifestyle, moderation is key. The health benefits of maple syrup certainly make it a healthy sugar source, but not if you overuse it. Stick to your nutritional plan, and enjoy knowing the extra health benefits you get with this all-natural sweetener.