Written by Alex Simpson
Guide to Burns Night
The Scottish are perhaps not so renowned for their super-healthy foods, as after all, they are credited with inventing such foods as the deep fried Mars bar, as well as deep fried pizza. Although the aforementioned foods do taste surprisingly good, they are not considered to be healthy in the slightest. Despite this, the Scots certainly know their way around a kitchen, as there are many signature dishes which are synonymous with Scotland that taste absolutely divine.
What's more, some of these signature dishes are actually very healthy and good for you, and as you may expect, there is no a deep fried chocolate product in sight. For our Scottish readers looking to jump on the gain train and take their training to the next level, get the most from Burns Night!
What's in Our Guide:
How Many Calories in a Burn's Supper & Ways to Burn Them Off
---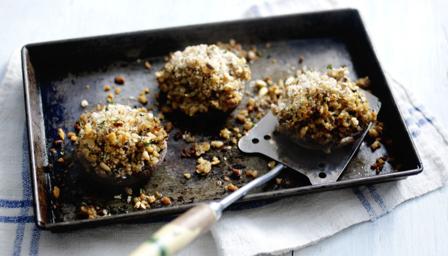 What is Burn's Night? Held on the 25th January each year – the date of his birthday, this holiday is to celebrate the life and works of the Bard of Ayrshire, Robert Burns, also fondly known as Rabbie Burns. Burn's Night began a few years after his death, way back in 1796. You've all heard his most famous work 'Auld Lang Syne', traditionally sung on New Year's Eve or 'Hogmanay' as the Scots call it. Amongst his work is the epic poem of 'Tam o'Shanter' about a farmer who gets drunk in his local pub, much to the annoyance of his wife!
It is a night in which Scots, and many others around the world, get together and enjoy fine whisky, read Burns' poetry, don their tartan and enjoy some ceilidh dancing. Aside from the speeches and dancing, the highlight of Burn's Night is undoubtedly the Burn's Supper – a feast of haggis, neeps (turnips) and tatties (potatoes). In fact, it is so important that the haggis is usually walked in on a platter to the music of bagpipes and even has its own poem dedicated to it – 'Address to a Haggis' by Robert Burns himself.  If you celebrate Burns night but are worried that the traditional haggis, neeps, and tatties could halt your progress, you can relax, as the dish is actually very good for you and your gains. Here's a look at what makes haggis neeps and tatties so healthy.
Health Benefits Of Haggis
Haggis is quintessentially Scottish and although some people are put off by its description, if you've ever tried it before, you'll know just how amazing it tastes. Haggis is generally made with sheep heart, lungs, and liver, all of which are minced together with onions, suet, salt, spices, oatmeal, top quality meat and vegetable stocks, as well as a touch of whisky. The ingredients are then packed into the stomach of the animal and are gently boiled. Now, when you read it like that, it may not sound all that pleasant, but when you taste haggis, you instantly understand why it is so popular, as it tastes divine.
Alternatively, if you are vegan or vegetarian, you can now easily buy vegan haggis which replaces the offal with fresh vegetables so anyone can enjoy the taste of haggis – meat or not!
But what makes it healthy?
#1 Rich in Vitamins
Haggis contains top quality offal, including heart and liver. Both of which are packed full of vitamins that do the body a world of good. In particular, haggis is rich in vitamins A, C, B6, B12, Niacin, and vitamin D. These vitamins strengthen the immune system, they promote energy production, they promote healthy vision, and they assist with nutrient uptake from other sources.
#2 Rich in Minerals
It is perhaps the mineral content, that really makes haggis so healthy. Offal is notoriously rich in minerals, and the ingredients in this dish do not disappoint. Thanks to the heart, lungs, and liver, haggis is packed full of iron, magnesium, selenium, calcium, zinc, and copper. These minerals contribute towards healthy immunity, they strengthen the bones, they regulate hormone levels, they promote healthy circulation and oxygen transportation, and they can even help lower blood pressure.
#3 Great Source of Protein
To make thoseall-importantt gains, you need a good source of protein, and haggis is ideal. Liver and heart, in particular, are both packed full of proteins and amino acids, which promote cellular health and function and assist with the growth and repair of muscle tissue.
---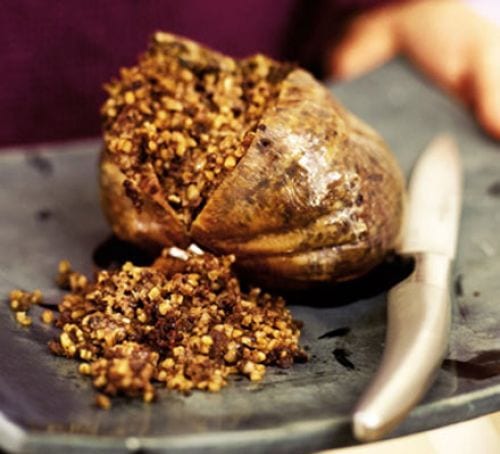 Health Benefits Of Tatties
Mashed tatties are in fact simply mashed potatoes to our non-Scottish readers, and they are also very healthy.
Some primary health benefits include:
#1 Great Source of Energy
As potatoes are rich in carbohydrates, they are a fantastic source of energy, so if you are looking to have a fantastic workout the following day don't scrimp on your tatties. Though white potatoes are considered to be a simple sugar by many, they actually have a very low glycemic index, so insulin levels will not spike following their consumption. What will happen, however, is that your muscle glycogen levels will be replenished, so you will have a full tank when you hit the gym the next day.
#2 Rich in Potassium
Potassium is another mineral required by the body, that not only helps to reduce lactic acid build ups and muscular fatigue, but it also helps regulate blood pressure. A potato actually provides almost twice as much potassium as a banana.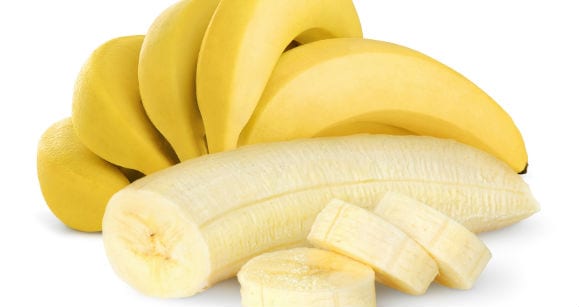 Health Benefits Of Neeps
 Neeps, or turnips, are another staple food served alongside tatties and haggis on Burns night. Some of their key health benefits include:
#1 Rich in Antioxidants
Turnips are packed full of phytonutrients and antioxidants, including glucosinolate, which could support the immune system.
#2 Great for the Heart
Turnips are rich in folate, a B vitamin which has been found to lower harmful LDL cholesterol levels and promote cardiovascular health in the body.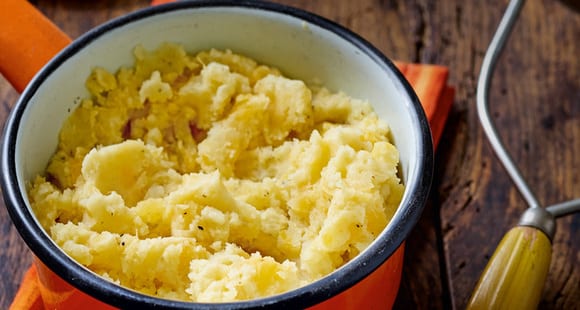 #3 Great for the Bones
Turnips are also rich in calcium, which is a mineral that is vital for optimal bone health. What many people don't realise, is that in order for the bones to absorb calcium, they need vitamin D, which happens to be present in the haggis. By combining turnips with haggis, your bones will absorb much more of the calcium from these root vegetables, helping to keep them strong and healthy.
How Many Calories are in a Burn's Supper & Ways to Burn Them Off?
If you want to know what to expect calorie-wise in a full Burn's supper then we have compiled a list of the typical calorie counts of the main components and the amount of exercise you would need to do to burn them off.
Haggis
Calorie Count:
100g of haggis is ~285 calories
This is predominantly made up from the high fat content.
Burn Exercise:
Swimming at moderate intensity for 35 mins.
Vegetarian Haggis
Calorie Count:
100g of veggie haggis is ~273 calories
Burn Exercise:
Mashed Tatties (potatoes) with Butter
Mashed tatties to haggis is like a sporran to a kilt – one is just not as good without the other.
Calorie Count
200g of mashed potato is ~153 calories*
Burn Exercise
Ceilidh Dancing for 25 mins
*Note the number of calories will depend on the amount of butter, milk or cream you choose to use.
Mashed Neeps (turnip) with Butter
Like mashed potato, the number of calories in your mashed neeps will depend on the amount of butter you choose use.
Calorie Count
200g of mashed turnip is ~200 calories*
Burn Exercise
An hour of strength training (weight lifting and exercises)
*Note, like mashed tatties, the number of calories will depend on the amount of butter you choose to use.
Whisky Cream Sauce
Although not essential, a whisky sauce can transform your Burn's Dinner into a mouth-watering delight. Its main ingredients are cream, spices and of course, whisky.
Calorie Count
A drizzle of whisky sauce is ~110 calories
Burn Exercise
15 mins of rowing at moderate intensity
Cranachan
This traditional Scottish dessert is a mixture of whisky, whipped cream, honey and raspberries, topped with toasted oats and it is as scrumptious as it sounds.
Calorie Count
A generous glass of cranachan is ~420 calories
Burn Exercise
55 mins cycling on an exercise bike
Coffee, Tablet and a Wee Dram
Dinner isn't complete until you've had a coffee, a piece of tablet and a wee dram of whisky.
Calorie Count
Cup of black coffee is ~2 calories
Piece of tablet is ~55 calories
A dram of whisky is ~78 calories
 Burn Exercise
10 minutes of squash at high intensity
To Summarise
Ultimately, a Burn's Supper isn't the healthiest of meals but it does offer some key nutritional benefits plus the atmosphere of the whole evening is one that can't be missed.
Why not also add a healthy alternative into your dinner with one of our sugar free sauces?
The easiest and most fun way to burn off your whole dinner is with a night of ceilidh dancing or maybe an hour of caber-tossing, however if that isn't possible then note some of these exercises and you'll can enjoy your neeps and tatties guilt-free. Yaldi!
---
---
Our articles should be used for informational and educational purposes only and are not intended to be taken as medical advice. If you're concerned, consult a health professional before taking dietary supplements or introducing any major changes to your diet.