If you had it your way, you'd have a new pair of gym leggings for every day of the month, right? There's just so much temptation out there that it can be impossible to decide what's worth spending your hard earned cash on.
To try and make things that little bit easier, we've put together a quick leggings guide to keep you covered, whatever the occasion.
Of course, we're not suggesting you shouldn't stray from this list — our designers do make it pretty impossible to resist a gym kit update every time pay day rolls round — we're just giving you four solid choices that we think are best suited to four kinds of activities. That way, you can be confident you at least have the important bases covered… and everything else after that is just a bonus.
1. The Leg Day Legends — Power Mesh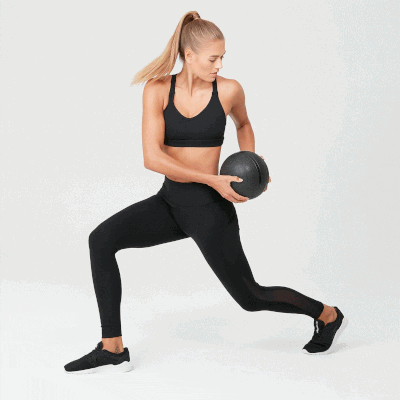 A booty-building session automatically means that the bottom half of your gym outfit needs careful consideration. No one's got time for any sort of wardrobe malfunction at the Smith machine — you need total confidence and coverage during every squat, lunge, and deadlift.
So, first and foremost, our Power Mesh Leggings are completely squat-proof. You can count on that.  They're also tailored to have a super-flattering sculpting seams and a high-rise waist, to give you support in all the right areas.
Plus, they come complete with cooling sheer mesh panels and a large pocket on each leg, perfect for your tech. We don't know about you, but that ticks all of our boxes.
Finishing touches: