Yes, we know that a British summer might not always mean guaranteed sunshine, but you can rest assured that we're bringing the heat with our brand new running collection Ignite. Ladies, it's time to light it up…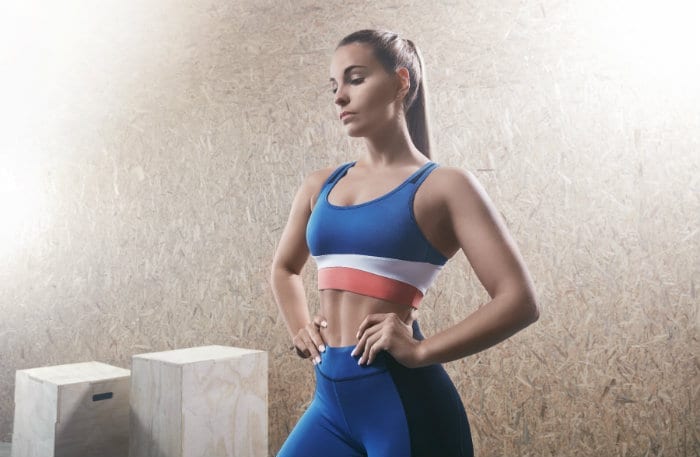 Start with a spark
You've been in the same black leggings and vest combo all winter, but now it's time to ditch all things dull and dark, and get into the spirit of summer with this electric outfit. Featuring bold block colours of bright white, fierce blue, deep navy, and eye-catching coral – you'll be starting your workout with a statement. And we're firm believers that looking and feeling great in your kit is an easy step towards having a killer training session.
Fire up your workout
This collection doesn't just talk the talk. Oh no, it's got all the technical features to walk the walk too.
Firstly, every piece is made with fabric that's been treated with an antibacterial finish to help them stay fresher for longer from run to run. We know how easy it is to peel off your kit and leave it forgotten in your gym bag for a few days after a heavy session, but now you don't have to worry so much about any offensive smells developing from your absent-mindedness.
We've also made sure to incorporate our sweat-wicking technology throughout this collection, as we know how hot things can get after ten minutes on a treadmill. This clothing will relieve the irritation of clinging damp patches by pulling the sweat away from your body and to the exterior. Helpful, right?
Both the Ignite Leggings and Shorts also have a concealed pocket built into their design, meaning you have a safe place to keep your locker key as you rack up the miles.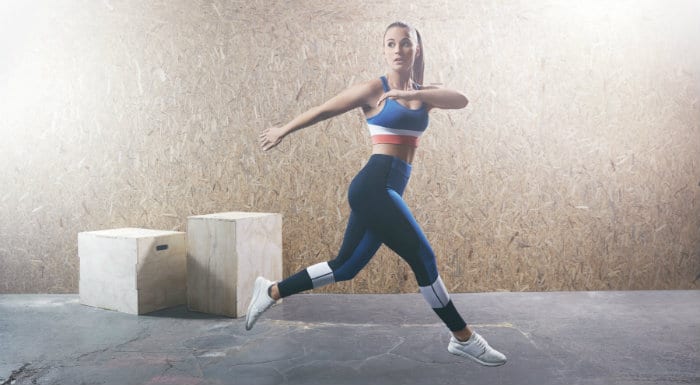 So what's in the collection?
We know your priorities – yes, these are totally 100% squat-proof. Our designers have made sure to use the darkest colour for the panel covering your behind, so that you can hit the Smith machine with complete confidence that there won't be anything showing that you didn't intend to be.
These are a powerful piece that your summer kit is crying out for – dual-layered for maximum coverage and support, you'll be set whether you're lunging, box-jumping, or sprinting.
There's nothing better to top off this look with. Featuring an elasticated underband and removable cups, our sports bra delivers comfort along with the support you need when running or rope-skipping. Plus, there's a stylish mesh back panel which doesn't just look fab, but helps airflow (keeping those pesky back sweat-patches to a minimum).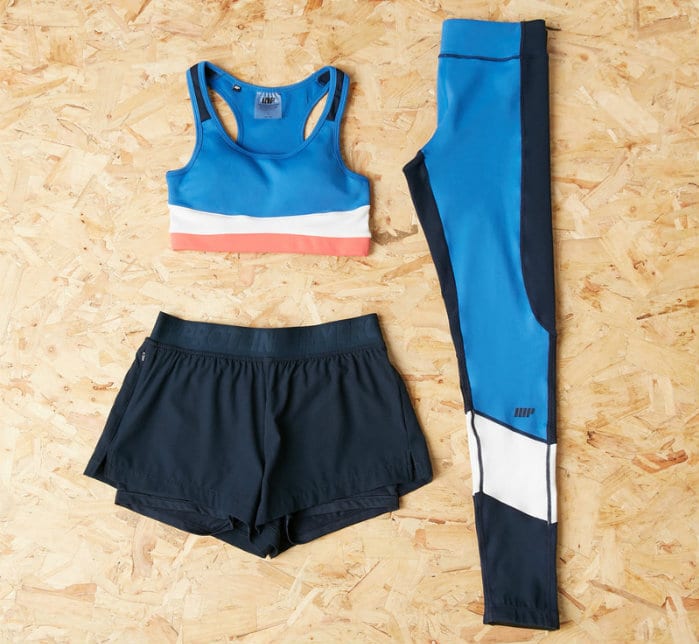 Need another element? Match with Breeze for a perfect outfit.
Okay, so maybe you want to cool things down a little and step away from the boldness of just a bra and bottoms combo. Our brand new Breeze T-Shirt is the perfect solution for a lightweight layer that'll still allow you all the reach and freedom of movement, just with a little more coverage.
The cropped design gives you a comfortable, relaxed fit with a flattering dropped hem and scooped neckline. It's finished with a burnout effect so that it's semi-transparent, and comes in black, white, or a gorgeous bright coral, so you can switch up your look from monotone to statement whenever you fancy. It ticks all the boxes.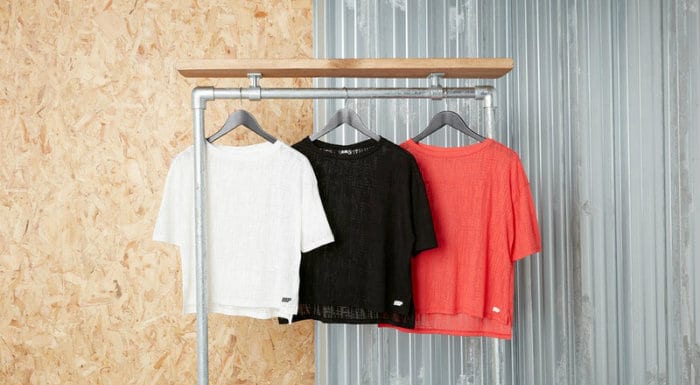 So now you're all up to date on our latest releases, you've got one less reason not to get on that treadmill. If you're in need of more inspiration, why not check out the articles below for running tips and techniques.