Health retreats are on the rise. In fact, according to the Global Wellness Institute, travellers from all around the world made nearly 700 million 'wellness trips' in 2015 — which was over 100 million more than in 2013.
They're no longer seen as self-indulgent, or strictly for hippies — instead, with many people leading fast-paced, technology-bound lives, it's actually becoming more encouraged to book yourself off some 'me time' every now and again.
We're not exclusively talking about yoga against a sunset backdrop on a white sand beach (although we are definitely not against that). There are plenty more affordable options closer to home to consider as well — you could even just begin by taking a Sunday off from social media and making time to stretch and meditate.
It might be a flight to Goa, a trip to Cornwall, or just a few classes at your local gym — wherever you're going for your version of a health retreat, we've got the kit covered. Check out these top picks from our designers to find out what to wear to yoga, or as holiday loungewear, and get the perfect outfit to start your zen journey…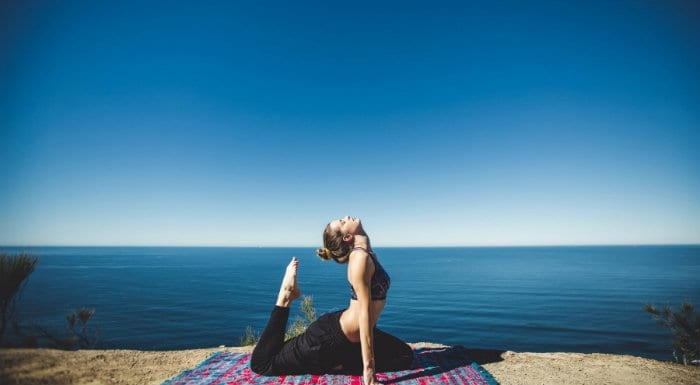 What To Wear For Yoga
Okay, so you need pieces that'll give you all the freedom to glide from Tree pose to Downward Dog. However, you also need the support and coverage to make sure that your only worry is where to put your feet next… and not that you might be flashing the instructor.
Our Control Sports Bra delivers all of these things. It's got built-in moulded cups and an elasticated underband for a close, comfortable fit, but is finished with cross-back straps to allow for maximum reach and range of motion (we should mention this also makes it super flattering on). Created with a soft-touch blend of nylon, it comes in black or a gorgeous marble green if you're fancying a splash of colour. All in all, we think it's an essential for your gym bag or suitcase.
Pair with the Classic Heartbeat 7/8 Leggings for reliable, figure-enhancing coverage — you'll be set from Warrior to Child's pose with these high-rise, squat-proof bottoms. They've got sculpting seams and are crafted with sweat-wicking material, so even if you start to break a sweat trying to keep up with other yogis they'll work to cool you down by pulling any moisture away from your body.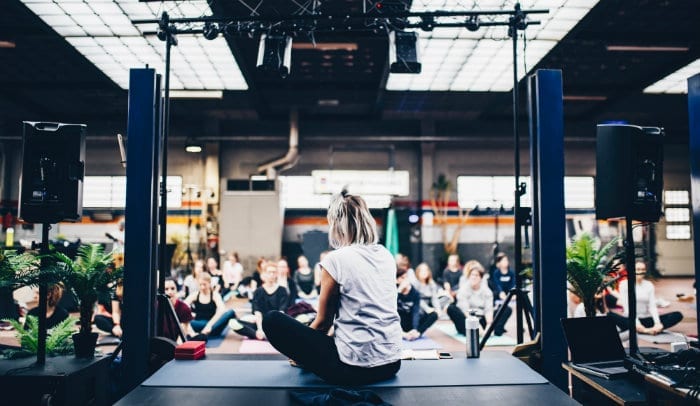 Hot Weather Clothing

If you're lucky enough to find yourself on that previously mentioned white sand beach, you probably want to make the most of feeling the sun on your skin. Our Flow Shorts are an ideal item to take abroad with you (or keep on standby for sunny days at home) — they're designed to give a loose, light fit, with a split hem to make sure your movements aren't restricted. They're breathable, quick drying, and have 4-way stretch, making them a perfect choice for outdoor activities.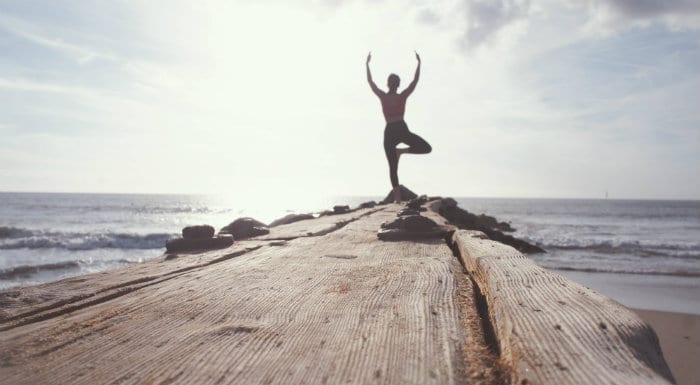 On top, if you prefer clothing that fits your figure like a second-skin, then our Seamless Shape Vest is just the thing for you. With both a built-in supportive shelf and built-in cups, you'll have light support even if you choose to go without a bra, and it's finished with flattering cross-back elastic straps. It's soft, sleek, and comes in black, or more sun-friendly shades — pretty light blue and coral marl.
If you're looking for something that's a bit less fitted, then our Charm Vest is a great lightweight layer that's loose, relaxed, and easy to throw on over a sports bra. It's got a super-flattering open back with a twist detail — so your shoulders and back can still catch those rays. 
Clothing For Rest Days
Giving yourself time to rest and recover is a super-important part of any health retreat or fitness regime — whether you're floating around a hotel resort or lounging about on the sofa at home, these are the pieces to relax in.
First up, The Original Leggings and Sports Bra combo — created just for chilling out. Both are crafted from soft-touch cotton, have inner elasticated waistbands for comfort, and the bra is finished with double straps for light support.
Team them up with the Tru-Fit Zip-Up Hoodie for a layer of warmth in the evenings (…or any time of day if you're staying in England). It's made from a super-soft cotton blend, with a new-and-improved feminine fit to keep you snug — plus it comes in some lovely soft-pastel shades to help keep things summery.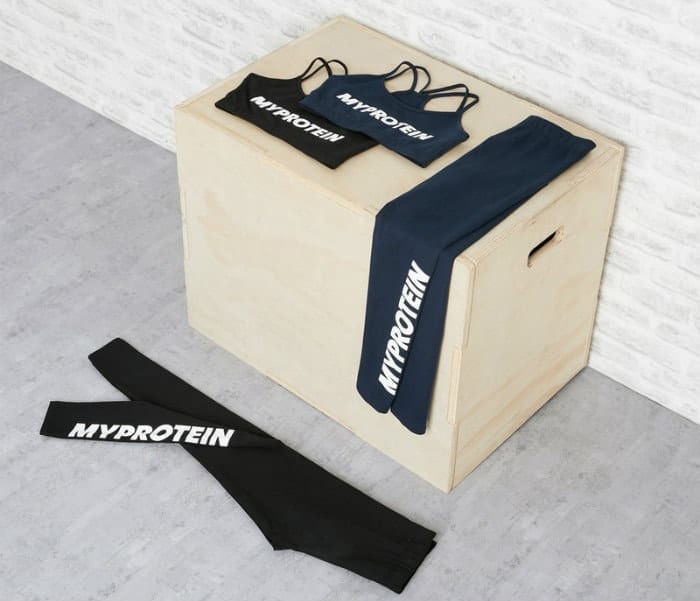 Now you're all set with what to wear to yoga and what's the best clothing for hot weather, you can begin to unwind and maybe even start that journey to inner-peace. If you want more inspiration, or need to be convinced of the importance of rest, check out the articles below.