You might have thought that VR headsets are reserved for fantasy games, or pretending to be on a sunny beach somewhere, but what you may not have thought about is trying a VR workout. 
Virtual reality has come a long way since the days of causing dizziness and far more options than just a few video games. Now, you can enjoy a whole host of different workouts and feel right in the centre of it all, rather than feeling like you're thrashing about in your living room. 
Since lockdown, we've all been doing a lot of that anyway, so if the gym isn't your scene, then this could be the ideal way to spice up your workouts. Let's find out a little more...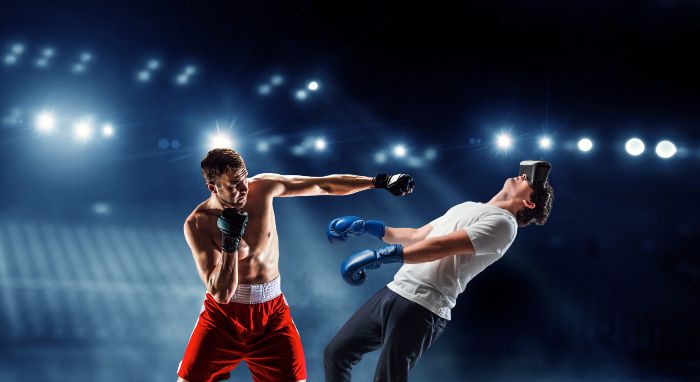 Can VR really get you fit?
Video games aren't usually conducive to high levels of fitness, but VR relies on your whole body becoming the controller. That means that if you find yourself in a virtual boxing ring, you won't be relying on just your thumbs to throw the punches. 
A recent survey of 646 VR users showed that their use had significantly improved their mental and physical wellbeing over the course of the lockdowns during the pandemic.1 The self-reported physical intensity of VR users' workouts was also significantly higher than in normal console users.1  
While it's still too new to know if there's any long-term health benefits to using VR fitness, initial research suggests that if it's used at a high intensity for a decent amount of time, then it can have a positive impact on your fitness.2   
Making fitness fun again
It's not just the intensity of VR workouts that could be winning over users; we all know that consistency is key to getting and staying fit and this is something VR fitness is helping with too. 
The biggest thing that stops us from working out? Not enjoying them. 
A recent review looking at the importance of making fitness fun found that a lack of novelty or excitement around fitness can contribute to low levels of physical activity, but VR fitness could help in eliminating this.3 
With countless workouts and scenarios to immerse yourself in, there's no chance of boredom compared to your same old living room workouts, or even the same old gym leg day routine. 
So, it seems that if you're struggling to find your groove with fitness, then VR could help shake things up and keep you motivated too. 
It doesn't feel like a workout
Whether it's the competitiveness or just everything that's going on around you, VR fitness is great for people who hate regular "keep fit" routines.  
The review also names the many immersive features in VR fitness as a clever distraction from the negative thoughts that often cause people to avoid or cut physical activity short.3   
If your workouts drag as you clock watch your way through a run on the treadmill, then distraction could be the perfect element that keeps you coming back. If you find something fun, it makes sense that you'll want to keep doing it, so enjoying your workouts could be the key to sticking to them. 
Is it expensive?
If you're looking for an alternative to the gym due to cost, then this might not be it. Although VR systems are way more accessible to than they used to be, you're still looking at a couple of hundred pounds for a basic set. 
If you're looking for a way to keep fit because the gym doesn't appeal and price isn't an issue, then this could be a great option. Trying out a system before you fork out the money might be a good option to make sure that you're actually going to use and enjoy it. 
Take home message
Fitness trends are always changing — we've seen a massive shift in physical activity just in the past 12 months — so VR certainly could play a huge part in the future of fitness. 
Making workouts fun and exciting from your own living room is definitely a huge selling point. Will it ever be the mainstream way to train? We'll have to wait and see.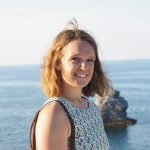 Evangeline is a Veganuary convert and newbie vegan with a degree in English and French from the University of Nottingham. Having recently ditched the meat and dairy, she really enjoys the new flavours and cooking techniques she's encountered on a plant-based diet. She's been shocked by the millions of ways you can use tofu, however still hasn't found a decent cheese substitute! When she's not in the office or eating, Evangeline usually out running or sailing. As a qualified RYA Dinghy Instructor and a marathon runner, she knows the importance of providing your body with the right nutrients for endurance sports as well as a busy lifestyle. Find out more about Evie's experience here.