Can't wait for the big day to sink your teeth into some cranberry-smothered turkey?
This delicious festive burger is the ideal warm up act for the main event Christmas day. Using lean turkey mince to make your own patties is a great way to keep on top of exactly what goes into your burger — and you can season to your own individual taste too.
Plus, Niall's delicious caramelised onion and cranberry sauce relish is really something special.
Makes 4
https://youtu.be/qv0P6rG48XM
Ingredients
2 tbsp. 100% Coconut Oil
500g lean turkey mince
Salt
Pepper
1 tbsp. paprika
1 tsp. chilli flakes
1 garlic clove (finely chopped)
2 tbsp. chopped parsley
1 egg
4 cheddar slices
4 brioche buns
1 tomato (sliced)
Handful lettuce
1 tsp. olive oil
1 red onion (thinly sliced)
2 tbsp. cranberry sauce
Sides:
400g sweet potato (peeled and cut into chips)
250g parsnips (peeled and cut into chips)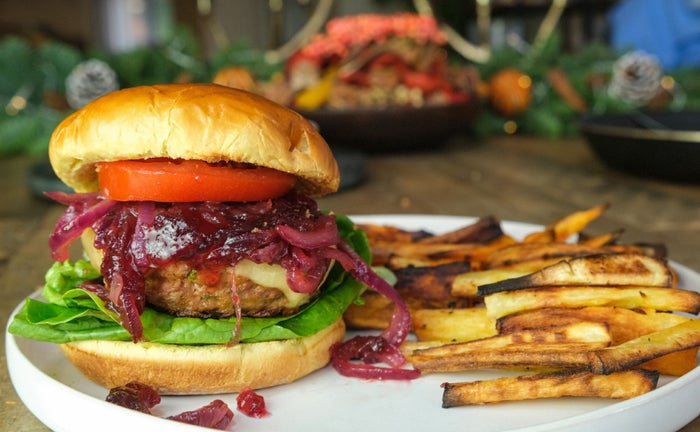 Method
Preheat your oven to 200°C/400°F.
Transfer your sweet potato and parsnip chips to a baking tray, cover with a tablespoon of coconut oil and season well with salt and pepper.
Bake your potatoes and parsnips in the oven for approximately 45 minutes, checking occasionally to unstick them.
Meanwhile, make your burgers. Add the turkey mince, salt and pepper seasoning, paprika, chilli flakes, garlic, parsley and an egg to a large mixing bowl and mix the mixture together with your hands (if your mixture is too wet add in some breadcrumbs).
Form your burger mix into 4 evenly sized patties and set aside.
Then, heat some coconut oil in a frying pan and add your turkey patties.
Fry for 5 minutes on one side before flipping and frying for another 5 minutes.
Add cheddar slices on top of your burger patties, then transfer them to an oven-proof skillet or tray, and grill for 5 minutes to melt the cheese.
To make your red onion and cranberry relish, heat a teaspoon of olive oil in a pan and add the red onion and cranberry sauce.
Fry for 5 mins, breaking down any cranberries with your spoon/spatula to release their juices, and then add a splash of water.
Bring the heat down and leave to simmer away for 10-15 minutes until the onions caramelise and the relish thickens.
Finally, build your burger! Bun first, then lettuce, then patty, then relish and then a slice of tomato.
Enjoyed this Christmas recipe? Try these next: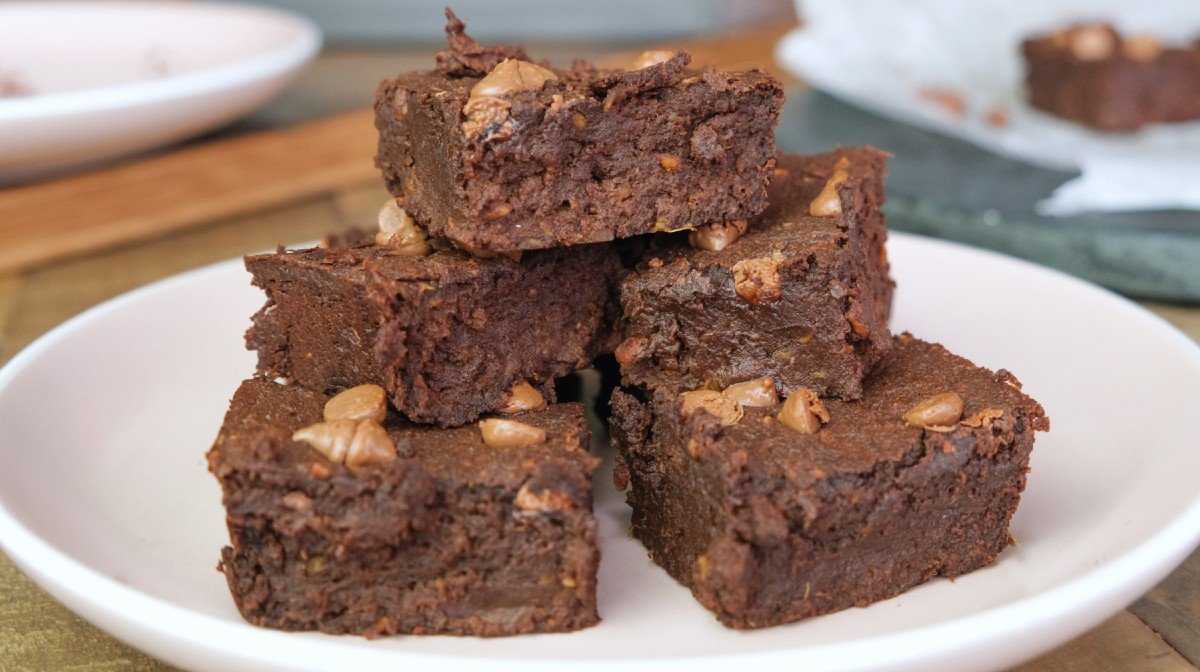 Nutritional info per serving:
| | |
| --- | --- |
| Calories | 544 |
| Total Fat | 20g |
| Total Carbohydrates | 55g |
| Protein | 33g |
Lauren is an English Literature graduate originally from the South. She's always loved swimming, has discovered the power of weight training over the past few years, and has lots of room for improvement in her weekly hot yoga class. On the weekends she's usually cooking or eating some kind of brunch, and she enjoys trying out new recipes with her housemates – especially since shaking off student habits, like mainly surviving off pasta. Above all, she's a firm believer in keeping a balance between the gym and gin. Find out more about Lauren's experience here: https://www.linkedin.com/in/lauren-dawes-b4416aaa/