The Maqui Berry & It's Magic Powers
On the heels of the goji berry and acai berry comes a new super berry you must try: The Maqui Berry. Grown in abundance deep within the Chilean countryside, the native Maqui Berry has been scientifically proven to pack an antioxidant punch, not to mention it's low in calorie and carbohydrates – they're a no-brainer!
We're often bombarded with terms such as antioxidants, phytochemicals, flavanols, and superfoods – but how super are these ingredients? Garnered lots of health claims including one suggesting that it could even help you shed those pesky pounds, the mysterious Macqui could be a dieter's dream come true. However, before you crawl the internet for these berries, Maqui is only available in powder form in the UK due to there being only one place on the planet where this fruit grows – Patagonia (Chile).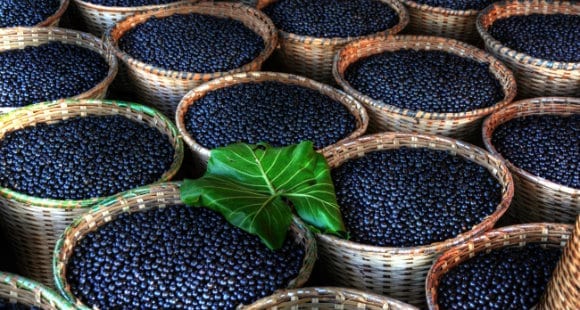 The Benefits of Maqui Berries
Maqui berries aren't cultivated. The sacred bushes, with their bright purple flowers, only grow in this part of the world, where Mapuche Indians have harvested them for centuries. The natives believe the fruits are very good for cleansing the stomach when added to tea – maybe this is where the fat-fighting comes in?
With over two-thirds of the UK overweight, it's our quest to discover whether or not this tiny berry could banish the obesity epidemic. With the fruit only in season for a few weeks per year, individuals found a way to harness their goodness on an industrial scale. Freeze-dried, grounded and added to any recipe you can think of – from ice cream to smoothies (avoid cooking it as this will reduce the antioxidant properties), the deep purple berry is super versatile. With Maqui's highest antioxidant count being anthocyanins at 55,000 on the ORAC (oxygen radical absorbance capacity) scale – one of the highest globally, it's extremely difficult to discover a better berry.
Anthocyanins and their benefits
What are anthocyanins good for? The answer- our blood sugar regulation , as well as fat distribution – the real question is whether this is due to anthocyanins or another aspect of the purple berry.
They are present in numerous fruits and vegetables and are responsible for the deep, vivid red-blue colour, such as blueberries, strawberries, and blackberries. Supposedly, this ingredient suppresses your appetite and prevents the absorption of fat.
A recent study has shown that those who consume more anthocyanins via their diet have a lower body fat (approximately 9%) than those who consume minimal. You may now be wondering – how many anthocyanins did that individual have to consume to see that effect? Simply two portions of fruit per day (strawberries, blackberries, blueberries), however, researchers also discovered a glass of red wine contains approximately 30mg of anthocyanins – but please drink responsibly!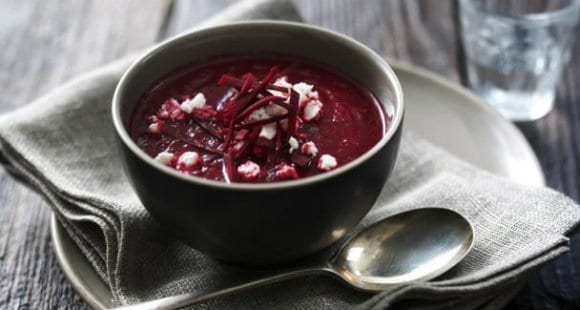 Best ways to consume anthocyanins
Due to Maqui berries only being harvested in one part of the world and have such a short season, research is thin on the ground and purchasing fresh berries is unheard of – hence Maqui Berry Powder, plus it saves you a flight.
You can find some excellent sources growing on your doorstep. Blueberries, beetroot and red cabbage all contain anthocyanins, so eating purple is a good way to watch your waistline. But if you're looking for a quick and simple way to gain your anthocyanin intake – add a scoop of Myprotein's Organic Maqui Berry Powder to your oats, smoothie or get creative and add the ingredient to one of our recipes!