Nutrient dense foods are the most important to have in your diet. Foods that are dense in nutrients mean they contain high levels of macros, vitamins, or minerals for a serving size or calorie amount. If you're trying to get the most nutrition in your foods, make sure to include the foods below when you're meal planning. 
Nutrient density can be used to help identify the healthiest items to buy on a budget; other times (like on a long hike) you may want to choose nutrient dense foods that pack a lot of calories or nutrition into a small volume.1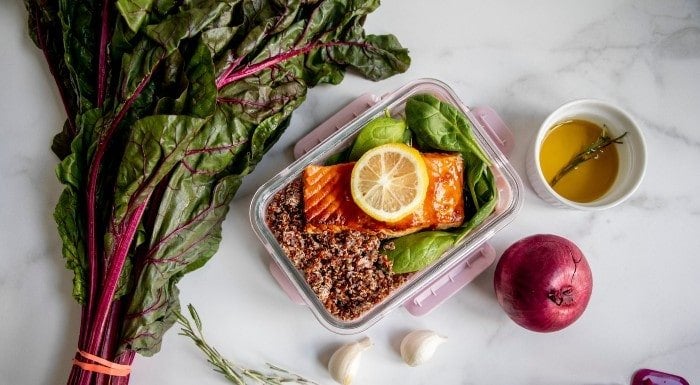 The 10 most nutrient dense foods
Most fruits and vegetables are nutrient dense, but this list will highlight some of the most nutrient dense foods in the common diet. While others that didn't make this list are certainly high in nutrition, these are a great place to start.
1. Kale
Kale used to be a decoration on a plate but is now a well-known nutritional powerhouse that can be eaten as salad greens or added to other dishes like soups and stir-frys. 100g of kale (which is a lot!) contains 49 calories, less than 1g of fat, 9g of carbs and 4g of protein. 
Summary: Kale is rich in dietary fibre as well as the minerals potassium, calcium, and magnesium and Vitamins A, K, C and folate.2
Not sure how to get kale into your diet in a tasty way? Try this frittata out...
2. Spinach 
Spinach, like kale, is packed with nutrients but low in calories. Both spinach and kale can be cooked down to even further concentrate their nutrient density. 100g of spinach contains about 23 calories, less than 1g of fat, 4g of carbs and 3g of protein. 
Summary: Spinach has high over 100% of the RDA (recommended daily amount) of vitamin A, more than half the RDA of Vitamin C and about half the RDA of folate.3
3. Mushrooms 
While high in water content, mushrooms are a unique vegetable source of both Vitamin B12 and Vitamin D, which are typically found in animal-based foods. Different varieties of mushrooms contain various levels of nutrients, but all high in fibre and B vitamins.4 100g of mushrooms contains 22 calories, less than half a gram of fat, 3g of carbs and 3g of protein. 
Summary: mushrooms are a uniquely nutrient dense plant-based source of many nutrients typically found in animal foods.
4. Potatoes 
You might not think of a starchy vegetable like potatoes as being nutrient dense, but many health organisations also consider price when it comes to nutrient density. Potatoes are one vegetable that can last a long time, be prepared in many different ways, and provide Vitamins B1, B3, and B6, and minerals potassium, phosphorus and magnesium.5 100g of potato contains: 77 calories, less than 1g of fat, 17g of carbs and 2g of protein.
Summary: Potatoes are a long-lasting vegetable source of many vitamins and minerals, as well as energy-packed starch.
This is the perfect excuse to try our loaded hasselback potatoes out...
5. Brussels sprouts 
These might not be your favourite element of your Christmas dinner, but their nutrient density is not one to be overlooked. 
Not only packed with fibre, but also with more than 1.5 times the RDA for Vitamin C, brussels sprouts are a nutrient dense member of the cabbage family.6 100g of brussels contain: 43 calories, less than a gram of fat, 9g of carbs and 3.5g of protein. 
Summary: Brussels sprouts and other cruciferous vegetables provide fibre and a variety of Vitamins and minerals.
6. Blueberries 
Packed with anthocyanins (powerful antioxidant plant compounds) in addition to Vitamins C, K, potassium, manganese and fibre, blueberries are a superfood fruit packed with nutrition.7 100g of blueberries contain: 57 calories, 0.3g fat, 14g of carbohydrates and 0.7g protein. 
Summary: Blueberries are a nutrient dense fruit packed with powerful antioxidants, vitamins, and minerals.
7. Lentils 
A plant-based protein staple for many cultures, lentils are packed with macros, fibre, iron, zinc, and selenium. As far as vitamins go, lentils contribute Vitamin A, B Vitamins, Vitamin K, and Vitamin E.2 There are many varieties of lentils that can be used in different foods or served on their own. 
Summary: lentils are nutrient dense a plant-based protein with many vitamins, minerals, and fibre.
Who said making lentils was difficult? Our one-pot lentil dhal proves otherwise...
8. Salmon
While all fish are good sources of protein, salmon are a uniquely nutrient dense (and energy dense) fish packed with heart healthy omega-3 fatty acids, as well as B vitamins, potassium, selenium, and magnesium.8 100g of salmon contains 206 calories, 12g of fat, zero carbs, and 20g of protein. 
Summary: An excellent protein source, salmon is also uniquely high in Omega-3 fatty acids and vitamins and minerals.
Speaking of easy meals...
9. Eggs 
Due to their cholesterol content, the nutrition of eggs has been debated for years. However, we know that the protein and vitamin and mineral content of eggs makes them a nutrient dense food and that their cholesterol doesn't have a huge impact on dietary cholesterol.9
100g of eggs provide 155 calories, 11g of fat, 1g of carbs and 13g of protein. 
Summary: the health benefits of nutrient dense eggs outweigh their dietary cholesterol contribution.
10. Shellfish 
Oysters, scallops, mussels and clams provide some nutrients that can be hard to find in other non-red meat food sources. While not the most commonly eaten fish, shellfish offer excellent levels of B12, as well as other B Vitamins and Vitamin C.10 100g of clams contain: 148 calories, 2g of fat, 11g of carbs and 14g of protein. 
Summary: shellfish provide nutrient density in a small package and are a good source of B12 as well as other vitamins and protein.
Take home message
While dietary supplements exist to make up for nutrition you don't get from your diet, including nutrient dense foods like those in this list will help you meet your macro and micronutrient goals.
This list is only a small sampling of nutrient dense foods; choose lean proteins, fruits, vegetables, and whole grains to boost the nutrient density in your diet.
Our articles should be used for informational and educational purposes only and are not intended to be taken as medical advice. If you're concerned, consult a health professional before taking dietary supplements or introducing any major changes to your diet.
Drewnowski, A., & Fulgoni III, V. L. (2014). Nutrient density: principles and evaluation tools. 

The American journal of clinical nutrition

, 

99

(5), 1223S-1228S.

 

Migliozzi, M., Thavarajah, D., Thavarajah, P., & Smith, P. (2015). Lentil and kale: Complementary nutrient-rich whole food sources to combat micronutrient and calorie malnutrition. 

Nutrients

, 

7

(11), 9285-9298.

 

Sokolow, J., Kennedy, G., & Attwood, S. (2019). Managing Crop tradeoffs: A methodology for comparing the water footprint and nutrient density of crops for food system sustainability. 

Journal of Cleaner Production

, 

225

, 913-927.

 

Blumfield, M., Abbott, K., Duve, E., Cassettari, T., Marshall, S., & Fayet-Moore, F. (2020). Examining the health effects and bioactive components in Agaricus bisporus mushrooms: A scoping review. 

The Journal of Nutritional Biochemistry

, 

84

, 108453.

 

Drewnowski, A., & Rehm, C. D. (2013). Vegetable cost metrics show that potatoes and beans provide most nutrients per penny. 

PloS one

, 

8

(5), e63277.

 

 Słupski, J., Gębczyński, P., Korus, A., & Lisiewska, Z. (2014). Effect of the method of preparation for consumption on calcium retention, calcium: phosphorus ratio, nutrient density and recommended daily allowance in fourteen vegetables. 

International journal of food sciences and nutrition

, 

65

(4), 458-464.

 

Volpe, S. L. (2021). Blueberries, Health, and Exercise Performance. 

ACSM's Health & Fitness Journal

, 

25

(3), 47-48.

 

Covington, M. (2004). Omega-3 fatty acids. 

American family physician

, 

70

(1), 133-140.

 

Nicklas, T. A., Drewnowski, A., & O'Neil, C. E. (2014). The nutrient density approach to healthy eating: challenges and opportunities. 

Public health nutrition

, 

17

(12), 2626-2636.

 

Tran, N. L., Barraj, L. M., Bi, X., Schuda, L. C., & Moya, J. (2013). Estimated long-term fish and shellfish intake—National health and nutrition examination survey. 

Journal of exposure science & environmental epidemiology

, 

23

(2), 128-136.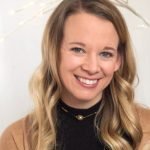 Claire is a Registered Dietitian through the Academy of Nutrition and Dietetics and a board-certified Health and Wellness Coach through the International Consortium for Health and Wellness Coaching. She has a Bachelor of Science in Biology and a Master's degree in Clinical Dietetics and Nutrition from the University of Pittsburgh.
Talking and writing about food and fitness is at the heart of Claire's ethos as she loves to use her experience to help others meet their health and wellness goals.
Claire is also a certified indoor cycling instructor and loves the mental and physical boost she gets from regular runs and yoga classes. When she's not keeping fit herself, she's cheering on her hometown's sports teams in Pittsburgh, or cooking for her family in the kitchen.
Find out more about Claire's experience here.