It's time to make way for a brand new, high-performance collection in your workout wardrobe. We're introducing Boost, our latest training gear that you really won't want to be without. Here's why…
It has features to keep up with your run
You don't want clothing that's going to hold you back from giving your all in a cardio session or laps round the track, that's why we've designed Boost to accelerate your performance to the next level.
Crafted from lightweight polyester fabric, each piece is light and offers maximum breathability – perfect for when you start to speed things up. We've also made sure to include our sweat-wicking technology, so that your perspiration doesn't become a sticky, clingy irritation, but is drawn out to the exterior of your clothing instead. One less thing to worry about as you dig deep for the last mile.
We've thought about the practical side of things too, by including secure zip-pockets in the Boost Jacket, Shorts, and Tights for you to keep your tech and locker keys safe as you run. The jacket even has a built-in headphone outlet, because we know how important it is to have that motivating playlist with you every step of the way.
It's perfect for stepping outside
Our designers have taken time to really think about what you need from a running collection, covering all bases to keep you on track to smashing your training goals.
One of the standout highlights of Boost has to be the reflective print panels that're incorporated into every single piece, from the Tights to the Tank. This makes them ideal for your early morning or late night runs as you'll be more visible to traffic, and therefore much safer along your route. No road runner should be without these innovative pieces.
We haven't overlooked the basics
Even with all these amazing technical features, we haven't forgotten that workout wear still needs to deliver one vital thing – comfort. The breathable fabric paired with mesh-panel ventilation makes sure that even during the toughest of workouts you have room to breathe and feel good from start to finish.
We're big on the little details too, for example the Boost T-Shirt and Tank are designed with a dipped hem for improved coverage, and the Tights and Shorts both have an elasticated waistband with an internal drawcord for a personalised fit.
So, what's in the collection?
First things first, we have this showstopper – an essential for outdoor activities like running and hiking, or just a great layer to wear to and from the gym. You'll never be caught out again by sudden showers as this jacket has a water resistant finish, a hood, and the waist and cuffs are elasticated.
A light, breathable layer – both the tank and t-shirt have a mesh back panel, which doesn't just look great, but helps to improve airflow – exactly what you need as you tackle a 10k, or sprints on the treadmill. Plus, the fabric is treated with an antibacterial finish, meaning that your kit will stay fresher for longer between washes (we understand that things can sometimes be forgotten at the bottom of your gym bag…).
An essential for when you're braving a crisp dawn or chilly evening run – because let's face it, just because summer is approaching, we can't guarantee warmer weather's going to come too (it snowed in March, people). Don't let the climate hold you back from outdoor pursuits though, get into these tights and carry on with your training plan like the trooper we know you are.
On the off chance the weather does pick up, or, perhaps more likely, you're training indoors, these shorts are the perfect cool layer for your workout. Complete with antibacterial mesh inner briefs, their breathable design will keep up with any session – whether you're tackling HIIT or long-distance running. A staple for any gym kit really.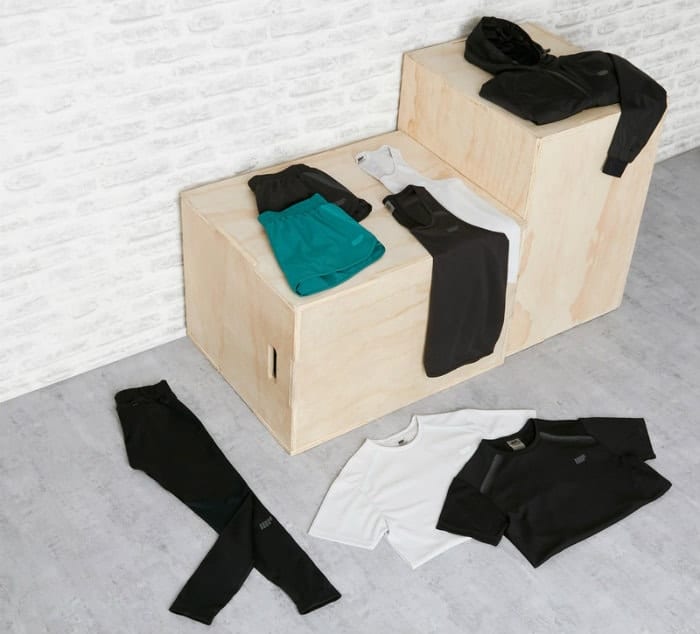 So, now you're up to speed with our latest running collection, there should be nothing holding you back from hitting the treadmill or tarmac. If you find yourself needing some more inspiration though, why not check out the articles below.
Lauren is an English Literature graduate originally from the South. She's always loved swimming, has discovered the power of weight training over the past few years, and has lots of room for improvement in her weekly hot yoga class. On the weekends she's usually cooking or eating some kind of brunch, and she enjoys trying out new recipes with her housemates – especially since shaking off student habits, like mainly surviving off pasta. Above all, she's a firm believer in keeping a balance between the gym and gin. Find out more about Lauren's experience here: https://www.linkedin.com/in/lauren-dawes-b4416aaa/