Here at Myprotein we like to think we know a thing or two about protein powder. It's our bread and butter.
Because we love it so much, we're always thinking of weird and wonderful new flavours. Our product development team is always busy. I mean, we've got over 40 flavours of Impact Whey alone.
If you've ever found yourself in a protein-picking dilemma, a good place to start is what's the most popular. Thankfully, I've had a look into the data to find out what comes out on top. Here are the top 10 Impact Whey Protein and Clear Whey flavours.
Jump to:
What is the best protein powder?
If you're looking to up your protein intake, protein powder is a great way to do it. But with so many different types available, it can be hard to know which one to choose. Here's a breakdown of some of the most popular options to help you decide.
Whey protein powder comes from milk and is the most popular type of protein powder. It's a complete protein, meaning it contains all the essential amino acids the body needs. Plus, it's quickly absorbed by the body, making it a great post-workout supplement. If you're lactose intolerant, whey protein isolate is a good option as it's almost lactose-free.
Another milk-based option is casein protein powder. Unlike whey, casein is known for its slow digestion rate. This makes it a good option for those looking to increase protein intake throughout the day or for a bedtime snack to help with muscle repair and growth while you sleep.
If you're looking for a plant-based option, there are a few to choose from, but soy protein powder is one of the most popular choices. It's derived from soybeans and one of the few plant-based options that's a complete protein. It's a great option for both vegetarians and vegans.
Another option for people avoiding animal products is a protein blend. These blends often include pea protein, brown rice protein, and hemp protein, which together often make up a complete protein source. If you have a soy allergy, a blend may be for you.
Ultimately, the best protein powder for you will depend on your individual needs and preferences. Consider things like protein quality, dietary restrictions, personal taste, and the specific benefits you're looking for when choosing a protein powder.
Why take protein powder?
There are many reasons to supplement with a protein powder. One of the main reasons is convenience. After working out, it can be beneficial to consume a high-quality protein source as soon as possible to optimise recovery before your next session. This can be difficult to do with whole foods, especially if you're on a busy schedule or following a plant-based diet. Protein powder is a convenient alternative that allows you to easily consume a complete protein source post-workout.
Another reason to supplement with a protein powder is practicality. They're easy to take to the gym and consume post-workout, and they also tend to be more cost-effective than whole food alternatives. One serving of protein powder in a shake usually provides enough high-quality protein to promote muscle recovery, adaptation, and growth. Protein powders are also calorie-efficient, meaning you're getting the protein you need without consuming too many calories.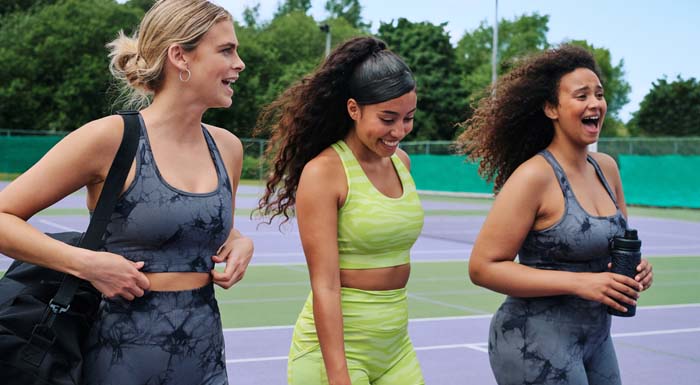 Are protein powders safe?
Protein powders are completely safe for most people. But if you have any allergies or food sensitivities, you need to be cautious when choosing a powder. If you're allergic to soy, then steer clear of soy protein powder. If you have a lactose intolerance, whey protein isolate or a non-animal protein powder may be a better option.
Those with pre-existing kidney issues may also want to avoid protein powders, and be careful of their protein intake in general, due to the additional stress on the kidneys. But for healthy individuals, there's no danger in consuming protein powders.
Does protein powder make you gain weight?
Protein powders can be a handy tool for achieving your weight goals, whether that's losing, maintaining or gaining. It all comes down to how you use it in your diet.
For instance, using a protein powder as a meal replacement can help you reduce your overall calorie intake, leading to weight loss. But you can also use protein powders to contribute to an energy surplus to gain weight, like when bulking.
Protein powders can also be helpful for maintaining weight, as they can help your body repair and adapt muscle tissue, which is helpful for working out. Overall diet, exercise routine, sleep and stress all play an important role in weight management, so bear this in mind.
What is in protein powder?
The ingredients in protein powder can vary, but all types will contain some form of protein, such as whey, casein, soy, pea or hemp. Other ingredients, like sweeteners, flavours, thickeners and emulsifiers, are often added to improve the taste, texture and overall quality.
Some of the most common ingredients found in protein powders include:
Sweeteners: such as sugar, stevia, or other artificial sweeteners
Flavours: such as chocolate, vanilla, or fruit flavours
Thickeners: such as xanthan gum or guar gum
Emulsifiers: such as lecithin or sunflower lecithin
Some protein powders may also have added vitamins and minerals, and even digestive enzymes to help with digestion.
It's important to read the label of the protein powder you're thinking of buying and make sure you understand the ingredients. Some ingredients can cause allergic reactions or interact with medication, so it's worth being aware of what's in it.
Also, don't forget to check the amount of protein per 100g. Some brands might mislead you by advertising a high protein per serving, but the overall percentage of protein in the product may be lower.
For example, one brand might say they provide 25g of protein per serving (serving being 30g), while another might say they provide 30g of protein per serving (but the serving is 50g). So, make sure you compare the amount of protein per 100g to get a true picture of how much protein you're getting.
Do I need protein powder?
Protein powders aren't essential, but there are plenty of things you technically don't "need" that make life a whole lot easier.
This applies to protein powder. You can get all the protein you need from a well-planned whole food diet, but sometimes it doesn't offer the same benefits as a protein powder, which is practical, convenient, easy to transport and store, and a quick way to get a high-quality source of protein without feeling bloated after a workout.
So, while protein powder might not be a necessity, it can make your life easier and enhance your health, wellbeing, and performance.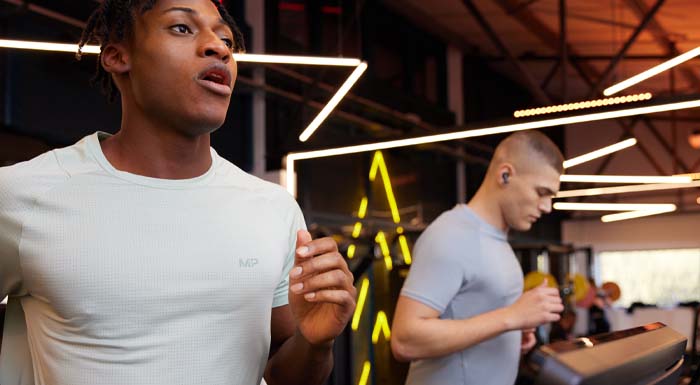 Top 10 Whey Protein Flavours
Impact Whey Protein is our OG protein powder. With 21g of high-quality protein in each serving and more than 40 flavours, Impact Whey is a reliable choice for helping you build the gains you deserve.
1. Vanilla
I can't say I was surprised to see this one come out on top.
Whoever says vanilla is boring has never tasted Vanilla-flavour Impact Whey Protein. It never disappoints, bringing ultimate creaminess and a rich vanilla flavour.
2. Chocolate Brownie
Coming in at number two is Chocolate Brownie. Another classic, this flavour is rich and chocolatey. It's no surprise it's one of our most loved flavours.
Delivering a protein punch in a satisfying shake, we commend you for this stellar choice.
3. Chocolate Smooth
Another classic. Chocolate Smooth does exactly what it says on the tin. A smooth and creamy chocolate shake perfect for all occasions, whether that's post-workout, pre-workout, or a before-bed snack.
Chocolate Smooth Impact Whey Protein mixes brilliantly in things like oats, makes for a great addition to a milkshake and is smooth like chocolate all on its own.
4. Cookies and Cream
Peanut butter and jam, Ant and Dec, cookies and cream. Everyone's favourite duos. And you can add Cookies and Cream to the list.
Ideal for anyone with a sweet tooth, it delivers 21g of protein per serving as well as great flavour. To anyone who picks this flavour, I salute you.
5. Salted Caramel
It's clear at this point that our customers have great taste.
The sixth most popular Impact Whey Protein flavour is Salted Caramel. Let's be honest, if you see this flavour on the menu, you're ordering it. And when it packs a protein punch too? Sold. 21g of protein, great flavour and smooth texture.
6. White Chocolate
You probably know someone who prefers white chocolate to regular chocolate. If you don't, it's probably you.
This indulgent-tasting flavour is for all the white chocolate lovers out there — and clearly there are a lot of you. Perfect for mixing into your meals or enjoying on its own, this flavour might not have come top, but it's definitely a winner.
7. Strawberry Cream
Think of long summer days enjoying strawberries and cream in the garden. Now imagine that with 21g of protein, and you've got Strawberry Cream flavour.
It may come in at number eight, but that's quite an achievement given we've got more than 40 flavours. Strawberry Cream flavour might not be for everyone, but it's definitely a favourite of many.
8.Natural Strawberry
Ending things on a summery note, the number 10 spot goes to Natural Strawberry.
For those who always choose a strawberry milkshake over chocolate, this flavour makes for a tasty snack. Whether it's pre or post-workout or an addition to breakfast, Natural Strawberry is a flavour you can rely on. You'll get great taste shake after shake.
Best Clear Whey Flavours
Juicy protein is a must for the summer. For those days where a creamy shake just isn't hitting the spot, Clear Whey provides a lighter, more refreshing option. Here are the top 10 Clear Whey flavours.
1. Orange Mango
Judging from our Instagram comments, Orange Mango being crowned as the number one Clear Whey flavour is no surprise.
This flavour screams summer. Adding this flavour to your basket can only bring good things. Summer vibes and gains all round.
2. Cranberry & Raspberry
Taking the runner-up spot is Cranberry & Raspberry Clear Whey.
There's no doubt this flavour is a fan favourite. Tasting just like squash and containing 20g of protein, Cranberry & Raspberry is too juicy for its own good. Definitely a good choice.
And there are loads of recipes you can make with this flavour. Try this Clear Whey Jelly Sweets recipe with your next tub.
3. Peach Tea
One sip of Peach Tea Clear Whey and you'll be transported to that first sip of peach tea on holiday. Yes, that one.
This irresistible flavour is refreshing, packed with 20g of protein and brings all the holiday vibes. Good choice, guys, good choice.
4. Watermelon
Watermelon has got to be one of the best summer snacks. So why not get that watermelon flavour with 20g of protein too?
Watermelon flavour Clear Whey ranks number four. And I can see why. It's a good one.
5. Pineapple
Let's get tropical now. Pineapple Clear Whey comes in at number five.
The perfect refreshing summer protein drink, Pineapple Clear Whey delivers 20g of protein and a tropical taste. Delicious on its own or elevate it by whipping up a Spritz for that summer BBQ.
6. Orange
For those of you who like to stick to the classics, Orange could be the flavour for you. And it seems that could be a lot of you, with Orange coming in at number six on the list.
Packing in 20g of protein, Orange Clear Whey will quench that post-workout thirst or fuel you up pre-gym sesh. Enjoy on its own or mix it up with one of our Clear Whey Mocktail Recipes.
7. Apple
An Apple (flavoured Clear Whey) a day keeps the doctor away. That's what they say, right?
This tangy flavour coming in at number seven will satisfy your tastebuds and your macros, delivering 20g of protein per serving. Shake it up for a refreshing post-workout shake or bung in the freezer to make some killer protein popsicles.
8. Rainbow Candy
Rainbow Candy takes the number eight spot on this list with its nostalgic flavour.
Throwing it back to visions of sherbet lollies, Rainbow Candy will definitely get your mouth watering while giving you 20g of protein per serving.
And we've got some incredible recipes made for this flavour if you fancy mixing up your post workout snack.
9. Grape
Although it might be more of a cult classic, Grape is definitely worth trying as it ranks at the number nine spot.
The tart, refreshing flavour goes down brilliantly post-workout on a hot sunny day. Swap it into any of our Clear Whey recipes if you fancy something different, or simply shake it up and enjoy it on its own.
10. Mojito
Last but by no means least is Mojito.
You might have seen this one flying around social media, and for good reason. It's a much-loved flavour that'll make your protein and mocktail dreams come true.
Our product technologists worked hard to get this flavour to taste just like a refreshing Mojito. I have to say, they smashed it. The perfect way to get 20g of protein on a hot summer's day.
Vegan Protein Alternatives
While it might be the OG, Impact Whey protein isn't for everyone. Whether you're a vegan, lactose intolerant, or looking for something a little leaner to aid weight loss, there are still loads of great protein options out there.
Another protein with plenty of flavour choice, Impact Whey Isolate is ideal for those looking for a protein powder with a higher protein content. Impact Whey Isolate contains zero fat and 23g of protein per serving. They're some macros I can get behind.
When it comes to plant-based protein, we've got all bases covered.
Vegan protein blend is the perfect all-rounder. Combining pea and fava bean protein isolates, this blend provides a full amino acid profile (which can be rare in vegan proteins) and 20g of high-quality plant-based protein.
Vegan Protein Blend not for you? Don't worry, we've also got Soy Protein Isolate and Pea Protein Isolate. Whichever you pick, they all help you achieve your plant-based goals.
And of course, if you're looking for a lighter plant-based protein shake, try Clear Vegan. You won't be disappointed.
Casein is often thought of as the bedtime shake. That's because it provides a slow release of milk protein, giving your body a sustained supply between meals or while you're snoozing.
Best Protein Snacks According To You
No run-down of protein products would be complete without a section entirely focused on snacks. We've worked out your favourite snacks by combining the snacks with the highest average monthly sales with the best customer ratings.
Whether you're new to the world of protein snacks and want to make sure you pick right, or you're looking to mix up the snack you reach for at 3pm — these are the snacks you need to try.

Layered Bar – Cookie Crumble
Our Layered Bars are not to be slept on. Six layers of goodness – what more could you need? Gooey with caramel and crunchy with protein crispies all wrapped up in a delicious layer of white chocolate. And best of all — each bar provides a 20g hit of protein.
Baked Cookie – Chocolate
The ultimate treat comes in at number six on the list of your favourite snacks. If you want a real game-changing tip, stick it in the microwave for a few seconds. Cookies are always better warm.
Layered Bar – Easter Egg
This won't come as a surprise to anyone who's tried to get their hands on this sought-after Layered Bar before. They sell out basically as soon as they land on the virtual shelves every year. A God-tier protein bar.
Cereal Bar – Salted Caramel
Because our protein bars are so good, we've made sure there's one for all times of the day. With just 98 calories, one of these bars will tide you over nicely until your mid-morning snack.
Best Protein Bar for Beginners
If you're new to the world of protein bars it can be quite daunting; the variety to choose from, the different goals they're intended for and the information surrounding them can make the whole thing overwhelming. Trust me when I say this though, the options available today are a world apart from the glorified bricks and tooth breakers from the past, so you're starting your relationship with protein snacks and bars at the absolute best time there's ever been.
Out of the cookies, flapjacks, wafers and all other manners of protein possibilities out there, if you're a beginner you'll want to stick with a good old protein bar. When choosing a bar there are a few key traits you'll want to keep an eye out for:
Protein content
Calorie content
Fibre and sugars
Saturated fat content
The protein content is an obvious one - if you're having a protein bar or snack you want it to contribute significantly to your daily protein intake or provide enough protein to help you repair and rebuild after a workout. Aiming for between 15 - 20g per bar is a good starting point.
On the calorie content side, most regular protein bars will fall between 200 - 250kcals per bar - if it's way above this and still providing the same amount of protein then you may want to look elsewhere as this means it's typically more chocolate bar than protein bar and probably isn't what you're looking for.
When it comes to finding a high-quality bar, you'll want to look at fibre, sugars and saturated fat content. Ideally you'll want to have a protein bar with minimal sugars and a saturated fat content of lower than 5g per serving. If it also contributes to your daily fibre intake then that's an added win and usually indicates a higher degree of quality.
If I was to recommend two of my favourite starting suggestions it would be the Impact Protein Bar and, for the plant-based crew, the Vegan Carb-Crusher. These two bars tick all the boxes and then some.
Your favourite flavour groups:
And if you're looking to expand your protein snack horizons then look no further. We've sorted your favourite snacks into flavour categories by combining average monthly units plus average customer ratings.
1. Chocolate / double chocolate / triple chocolate
Everyone loves chocolate, so it's no surprise it's the favourite flavour group. And luckily for you, it's one of our biggest categories.
Chocolate snacks:
Double Choc Cereal Bar
Double Dough Brownie (Chunky chocolate)
Triple Choc Filled Protein Cookie
Double Choc Vegan Protein Cookie
Triple Chocolate Fudge Layered Bar
2. Chocolate orange
It's no shock to see chocolate orange at the number two spot. With the tangy orange flavour adding an extra dimension to any snack, it's hard to resist.
Chocolate orange snacks:
Chocolate Orange Impact Protein Bar
Choc Orange Protein Cookie
Choc Orange Pea-Nut Square
3. Cookies & Cream / cookie / cookie crumble
Claiming the third spot is Cookies & Cream. The rich combination of cream and chocolate makes for a perfect snack — especially with a cup of tea.
Cookies & cream snacks:
Cookies & Cream Crispy Layered Bar
Cookies & Cream Double Dough Brownie
Cookies & Cream Impact Protein Bar
Cookies & Cream Protein Wafers
Cookie Crumble Layered Bar
4. Chocolate chip
At number four we have a slight variation on number one, but with a focus on hints of chocolate, rather than full on chocolate.
Chocolate chip snacks:
Choc Chip Baked Cookie
Choc Chip Filled Protein Cookie
Chocolate Chunk High Protein Flapjack
Chocolate Chip Oat Bakes
Choc Chip Pea-Nut Square
5. Peanut butter
Coming in on the middle of the list is peanut butter. No surprises, considering its love-it-or-don't status.
Peanut butter snacks:
Peanut Butter Impact Protein Bar
Peanut Butter Protein Wafers
Peanut Butter Layered Bar
Peanut Butter Vegan Carb Crusher
Peanut Butter Vegan Double Dough Brownie
6. Salted Caramel
An absolute classic and favourite of mine — salted caramel. I believe that adding caramel to something only makes it better, and I won't be told otherwise.
Salted caramel snacks:
Salted Caramel Baked Cookie
Salted Caramel Breakfast Layered Bar
Salted Caramel Cereal Bar
Salted Caramel Crispy Coated Wafer
7. Chocolate peanut
At number seven, the nut lovers take over with chocolate peanut.
Chocolate peanut snacks:
Chocolate Peanut Cereal Bar
Choc Peanut Pretzel Layered Bar
Double Choc & Peanut Butter Vegan Filled Protein Cookie
8. White choc peanut
And for the nut lovers with a sweet tooth: white chocolate peanut.
White chocolate peanut snacks:
White Choc Peanut Crispy Layered Bar
White Chocolate Peanut Impact Protein Bar
White Choc Peanut Protein Bor - unfortunately this was a limited-edition bar with the one and only James Doyle... so we're out of stock for now.
9. Chocolate caramel
At number nine, another favourite of mine. Like I said, add caramel to everything and you won't be disappointed.
Chocolate caramel snacks:
Chocolate Caramel Crispy Layered Bar
Chooclate Caramel Pop Rolls
Double Choc & Caramel Vegan Filled Protein Cookie
10. Dark chocolate sea salt
And finally, last, but certainly not least — dark chocolate with sea salt. A delicious twist on a chocolatey snack.
Dark chocolate sea salt snacks:
Dark Choc Sea Salt Impact Protein Bar
Vegan Chocolate Sea Salt Carb Crusher
Vegan Sea Salt Protein Chocolate
Take home message
Whew, I'm thirsty now.
There are so many flavours of whey protein to choose from, but there are clear favourites that come out on top every month for customers. So hopefully, these whey protein flavour rankings will help making that important flavour decision that little bit easier.
Whatever flavour you choose, I don't think you can really go wrong.
Want more advice?
READ THESE NEXT:
Our articles should be used for informational and educational purposes only and are not intended to be taken as medical advice. If you're concerned, consult a health professional before taking dietary supplements or introducing any major changes to your diet.