There are many ways to see progress – visually, the way your clothing fits, your energy levels, or the number on the scale. But there is one measurement that is crucial to determining just how your body composition (ratio of fat to muscle) is changing – and that is body fat percentage. By calculating and tracking your percent body fat, you can better understand exactly what is happening to your body as a result of your training.
Jump to: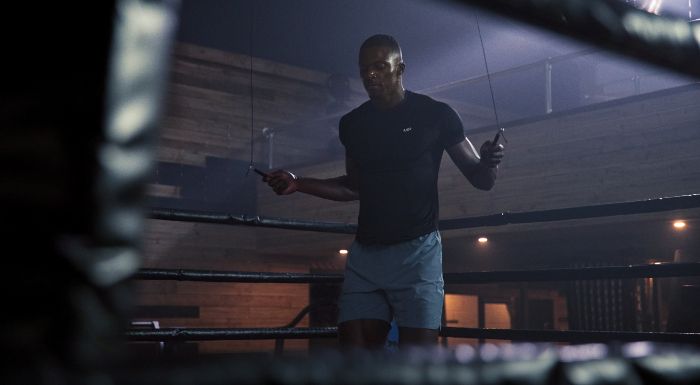 Why is your body fat percentage important?
Body fat percentage is important because it gives greater insight than just your weight on the scale. If you are working on bulking, you'll want to know if you are putting on muscle or fat when the scale goes up. 
If you are trying to lose weight, you should also keep track of your body fat percentage to make sure you are losing fat mass and not lean mass, or muscle. Body fat is a good indicator of health and higher body fats are often associated with greater risks of obesity and related diseases.1 
How can you calculate your body fat percentage?
While body fat percentage is key to monitoring both your health and your progress in the gym, there are several different ways to measure it – and they vary in their accuracy and accessibility. However, if you learn one method and are able to reliably use it over time, you can get a good understanding of how your body fat percentage changes. Here are a few examples of the ways body fat is measured. 
Skinfold 
Callipers
Skinfold callipers are the most accessible and quick way to measure your body fat. You can perform the measurement yourself and the callipers themselves are affordable. The key is figuring out how to measure correctly.
There are several formulas to calculate body fat percentage based on skinfold measures; the simplest one requires that you use the callipers to measure the amount of body fat in three areas.
The sites to measure vary between men and women. Capturing each measurement twice and taking the average is the best approach.
Our callipers give you all of the instructions you need for easy measurements. The sites and equations for calculation can be found from the American College of Sports Medicine.1