Cardio – you either love it or hate it.
But no matter which category you fall under, dressing the part can go a long way towards improving your performance. Whether you're into walking, running, cycling, or rowing, you'll get more from your session with gear that pushes you further, instead of holding you back.
Here at Myprotein we take your workout seriously – our designers strive to deliver gymwear that'll cover all of your training needs. Below are their top picks for that heart-pumping, sweat-dripping cardio session you may or may not have been avoiding…
For Women
First on the agenda, support – because cardio = movement, right? Which basically means certain things up top have to be kept in check, and that's where our Classic Heartbeat Sports Bra comes in.
Featuring a super flattering v-neckline, comfortable elasticated waistband, and new and improved built-in moulded cups – this bra's got your back (and front) throughout even the liveliest of circuits.
The racer-back design with mesh detail creates a bold look that'll also help to keep you cool, and allows for complete freedom of movement. Available in black, grey marl, white, or a gorgeous vibrant red – this needs to become a staple of your gym kit.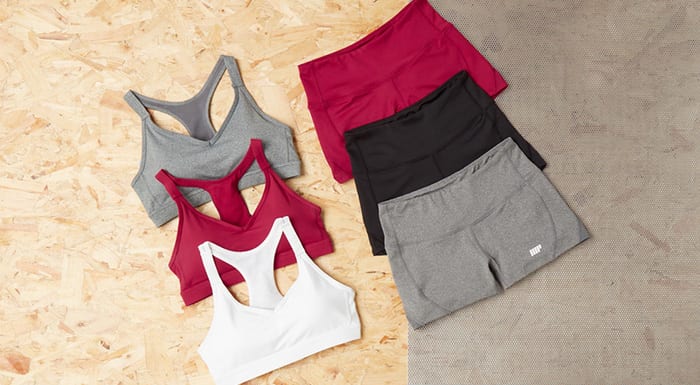 Of course, you need the matching bottoms to make it an outfit, and we've got our Classic Heartbeat Full-Length Leggings or Heartbeat Training Shorts for you to choose from. Both are crafted using super-soft yarns with a supportive high-rise waist for maximum comfort, sculpted seams to contour your shape, and – perhaps most importantly – both are totally squat-proof.
Our Heartbeat collection is crafted from breathable, sweat-wicking fabric too, which means that these pieces will help you out when things start hotting up by pulling moisture away from your body to the exterior – where it can evaporate more easily. Perfect for when your spin class goes up a gear.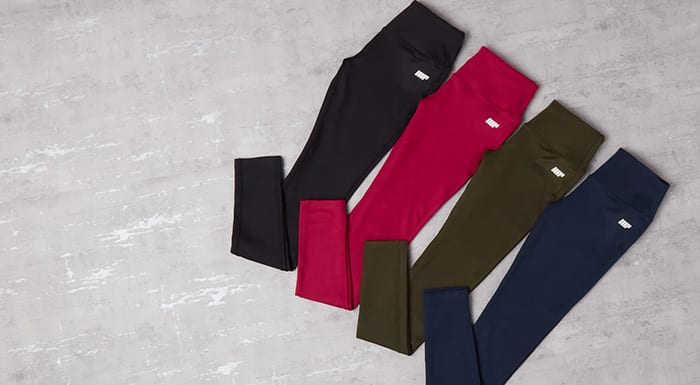 If the sports bra and leggings combo is too bold for you on its own, then our Charm Vest is the ideal lightweight layer for over the top. It's created from soft-touch fabric and has a really flattering twist-detailed open back to give you the freedom and airflow for any activity. Simple coverage sorted.
For Men
Guys, it's all about lightweight layers that deliver the stretch for every stride, spin or row – and some of our latest launches tick all those boxes.
The Sprint Shorts for example – maybe the clue's in the name, but these couldn't be better for a stint on the treadmill or laps round the track. Created from woven-stretch, sweat-wicking fabric, they feature laser-cut side panels for maximum breathability and unrestricted movement.
Our designers have gone all out on the details for these too, they've got an elasticated waistband, inner drawcord, and concealed zip pockets – perfect for your keys or phone. An especially nice touch to mention is the elasticated loop at the back of these shorts, which is there for you to tuck your shirt into if you want to take it off during a hot run.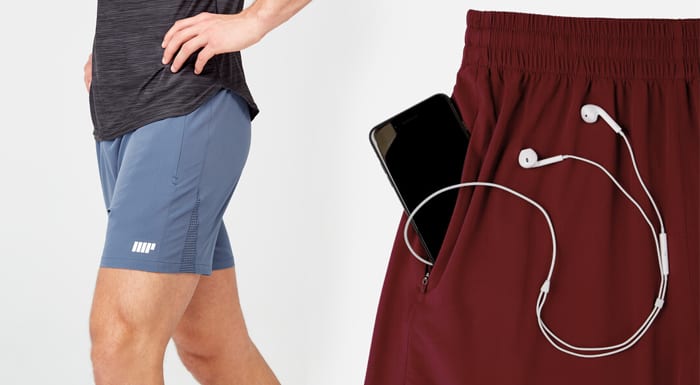 If cycling or rowing's more your thing, then our Power Shorts are a great alternative that provide a little extra coverage. They're double-layered, with a built-in knitted short underneath that's been treated with an antibacterial finish – keeping them fresher for longer between your sessions.
They're designed with four-way stretch to give you total freedom of movement, along with styled seam lines and concealed zip pockets for all your tech. No gym kit's complete without them.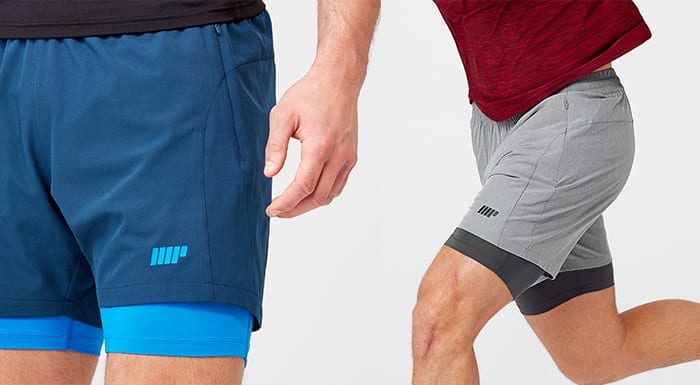 On top, we'd pair with our Performance Short-Sleeve Top for a super-light layer that provides breathable comfort from start to finish. It's designed with soft-touch stretch material and raglan sleeves to allow for full range of motion, and is finished with a ribbed crew neckline.
Plus, it's available in a whole range of marl-dye colours, so you can bring style and confidence to any cardio session. What're you waiting for?
So, we've got two outfits that've been engineered specifically to boost your performance on the track or treadmill. Which means you've got one less excuse not to get cracking with that cardio…