Creatine is a staple supplement for many athletes, gym users and fitness fanatics — it can be a really powerful support for your training goals as it's scientifically proven to boost performance.1
Creatine can be found naturally in food sources such as meat and fish — but depending on your lifestyle and eating habits, getting enough of it through your diet alone can sometimes be tricky. For example, if you're vegetarian, or even if you're just the kind of person that likes to workout at the crack of dawn, you're probably not going to have time (or the inclination) to eat a fillet of salmon or chicken breast before you train.
That's where our creatine supplements come in.
We offer a huge range of high-quality and super-convenient creatine supplements, in either pill or powder form, so that you don't have to worry about the time, cost, or effort of meal prep. A lot of our supplements, including our Creatine Monohydrate powder, are also completely vegan and vegetarian friendly.
You may already regularly take creatine as part of your fitness regime, but we're here to help you take your shakes to a whole new level of tasty. Forget just adding a scoop to water — treat yourself to this incredibly refreshing and deliciously fruity creatine smoothie recipe.
Makes 1
Ingredients
150g frozen berries
2 kiwis (sliced)
200ml milk of choice
1 scoop Impact Whey Protein (Vanilla)
3g Creatine Monohydrate powder
Handful fresh mint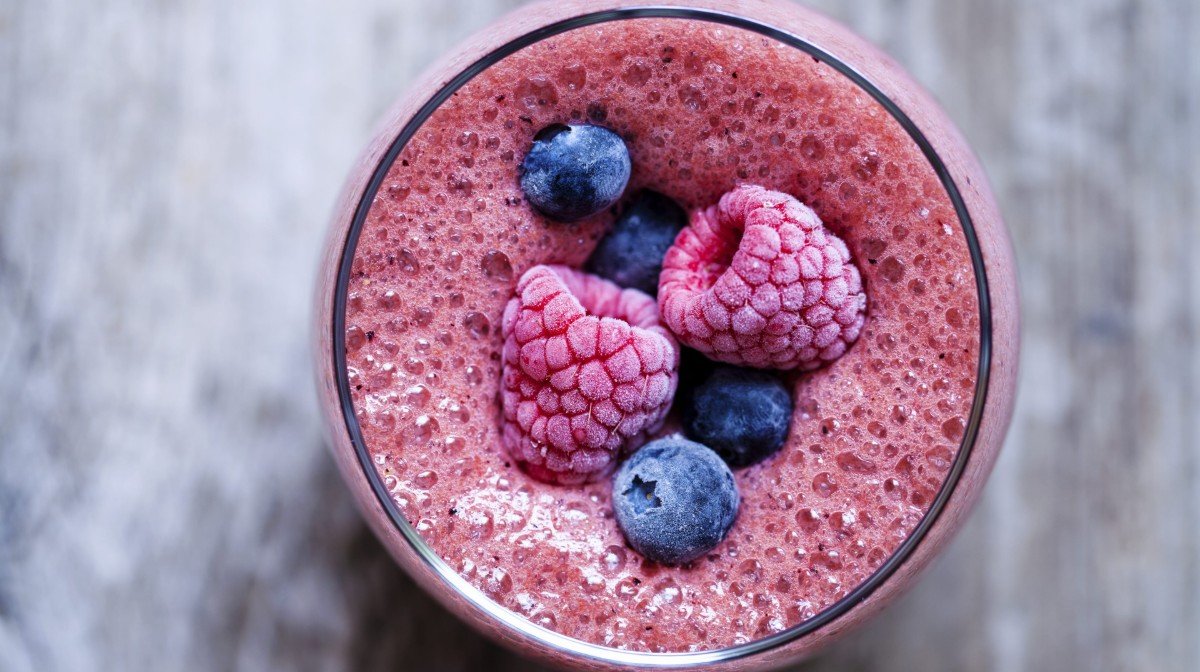 Method
Simply place all of the ingredients into a blender and blend until completely smooth.
Pour into a shaker and take with you to your workout, or pour straight into a glass to enjoy immediately!