Fancy something different in the morning – or any other time for that matter?
Experiment with some of our delicious and nutritious NutriBullet recipes!
---
#1 Orange and Lemon Lucuma Juice
Enjoy this sweet 'n' tangy mix combined with a dose of creamy lucuma powder to kick-start a great day!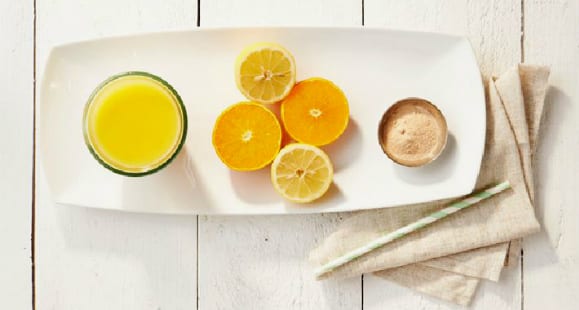 Ingredients
1 Tbs Myprotein Organic Lucuma Powder
1 Small Orange
1 Lemon
Method
1) Peel the orange and place in a blender with 100ml of water and blitz until smooth.
2) Add the juice of the lemon.
3) Spoon in the lucuma powder and blitz again until smooth.
---
#2 Carrot and Beetroot Juice
Enjoy this sweet, filling smoothie – without heaps of sugar!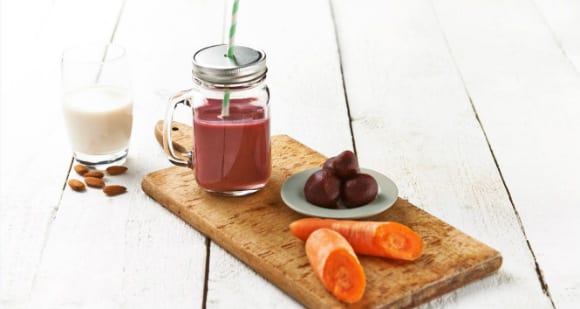 Ingredients
1 Tbs Myprotein Organic Maca Powder
50g Cooked Carrots
50g Cooked Beetroot
1 Handful of spinach
1 Tbsp Yogurt
Method
1) Add the carrots and beetroot to a blender and blitz until smooth
2) Next add the spinach, yogurt and 50ml of water blitz again
3) Add the maca powder and more water if needed, blitz one final time and serve with ice.
---
#3 Green Cleanse Juice
This cleansing juice is fresh & filling – a perfect combination for that morning zing!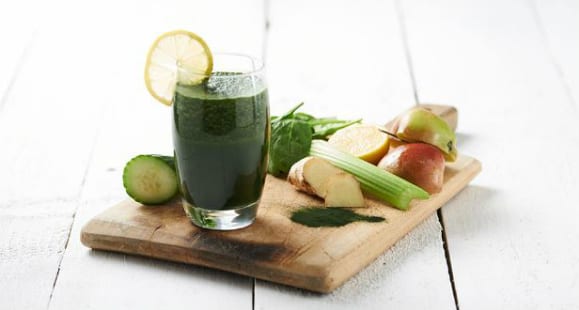 TIP: Chop all ingredients and place in a plastic bag put in the freezer to use when required.
Place all frozen ingredients in the blender making a refreshingly cool drink!
Ingredients
1Tbs Myprotein Organic Spirulina
1 Handful fresh spinach
1-inch fresh ginger
1-inch fresh cucumber
1 Celery stalk
250ml Water
1 Apple
Method
1) Place all ingredients in the blender and blitz until smooth!
NOTE: If using frozen ingredients you may need to add more water.
---
#4 Almond, Cacao and Chia Smoothie
This dreamy combination tastes like a chocolate milkshake – with an added bonus points of consisting of natural sugars only!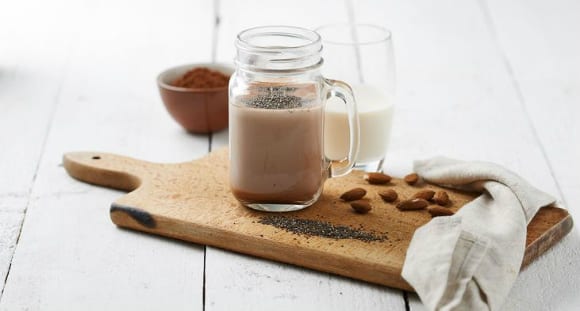 Ingredients
1 Tbs Myprotein Organic Cacao Powder
1Tbs Myprotein Organic Chia Seeds
250ml Almond milk
Method
1) Pour the milk into the NutriBullet cup.
2) Add cacao powder and chia seeds.
3) Blend for a few seconds and serve with crushed ice.
---
#5 Healthy Breakfast Smoothie
This smoothie has a thick consistency and a creamy burst of banana.
It's an ideal breakfast on-the-go and a good use of old fridge stock!
Note: Pop ingredients in a bag and freeze before making!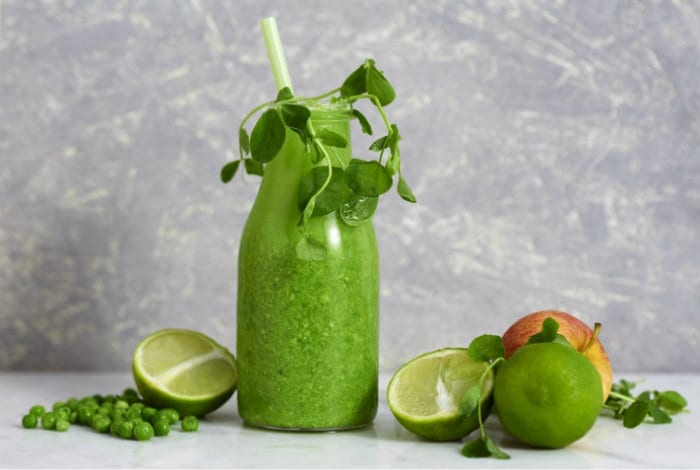 Ingredients
1 Medium Banana
2 Handfuls of spinach
200ml Almond Milk
¼ Avocado
Method
1) Take the bag of pre-measured ingredients from the freezer and pour into the blender.
2) Add the milk and 100ml of water.
3) Blitz until smooth; more water may need adding to reach the preferred consistency.
4) Pour and enjoy!
---
Take Home Message
Leave your porridge aside for the day and indulge in a quick and tasty juice or smoothie.
Created your own NutriBullet recipe using our nutritious organic range? Share your creations by tagging @Myprotein on Instagram!