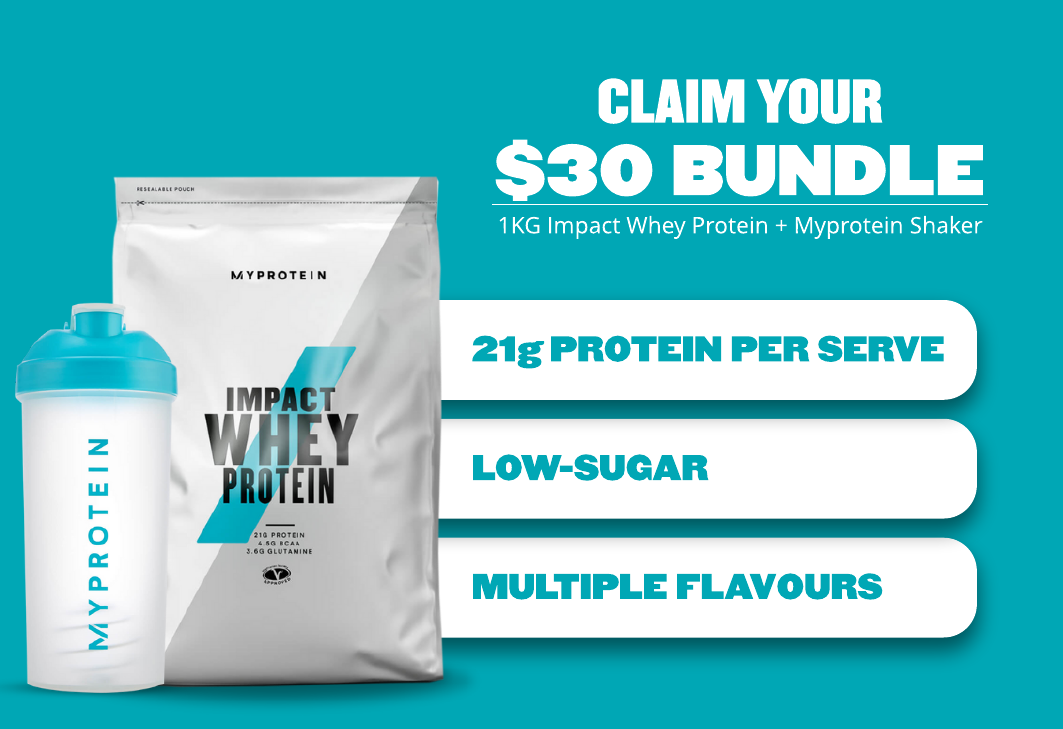 Exclusive $30 Starter Bundle
Follow these 3 simple steps:
1.
Create an account by clicking the below link
2. Search for 'Protein Starter Pack' and add to your basket
3. Use code PRO$30NEW at checkout to get your bundle for just $30
*New Customer exclusive offer. Bundle contains 1kg of Impact Whey Protein or Vegan Protein Blend + shaker. Use code: PRO$30NEW at checkout. 1 per customer.
Create an Account