Written by Alex Simpson
---
Prepare For Tough Mudder 
---
With 2017 now upon us, thoughts of festive food and drink and overindulgence will be haunting us in our sleep, especially after stepping on the scales, glancing in the mirror, and finding our jeans, which were once loose, now painfully tight and constricting. Whilst getting in shape for the New Year can easily be done when you know how sometimes it pays to have a training goal or target in mind. With countless Tough Mudder dates pencilled in for 2017, those of you who enjoy obstacle races will most certainly be in luck.
Training for a Tough Mudder event, however, can also serve as a great motivational goal to help get in shape, as these events must always be taken seriously. Whether you're taking part in your first Tough Mudder, or if you're a seasoned veteran, you should always ensure you give your all whilst training for an event. Here's a look at some Tough Mudder 2017 training tips, to help ensure you are as well prepared as can be when the time comes for your first race of the year.
---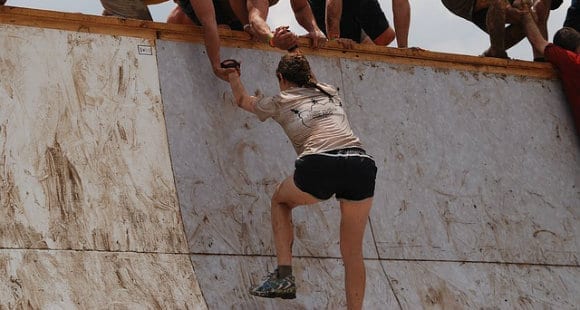 ---
Do Not Wear Cotton
If you've taken part in Tough Mudder or any other endurance obstacle event before, you'll know this already, but for anyone who hasn't – do not wear cotton! Cotton, whilst nice and comfortable when dry, is an absolute nightmare for moisture, as it soaks it up like a sponge. People who take part in physically demanding workouts are advised to avoid cotton clothing as the material can stick to their skin when they sweat. With Tough Mudder, however, it isn't the sweat that will be providing the moisture, it will be the freezing cold water and mud. Cotton clothes will stick to your skin and become restrictive, plus they will weigh an absolute tonne as they will be holding so much moisture. Instead, look for wicking materials such as compression clothing, that wicks away moisture from your body.
---
Do Plenty Of Running
Whilst Tough Mudder is not your standard marathon foot race, there is a lot of running involved, so whilst training, make sure you smash your cardio like there is no tomorrow. Begin training several months in advance, do plenty of endurance running, but combine this with sprints, perhaps in the form of HIIT, every so often, as you will be alternating between slow and steady cardio and full-blown running.
When you take part, whilst finishing the race itself will be a massive achievement, you should still have the thought of winning somewhere in the back of your mind. To stand any chance of winning, your cardio must be on point.
---
Run Outdoors Whilst Wet
Whilst outdoor running is important for your training, to really get an idea of how it is going to feel when you take part, you should do plenty of outdoor running whilst soaking wet.
Tough Mudder is held outside in the open, and as you know, even during the summer, our weather can be unpredictable, so hot sunshine is certainly not guaranteed. Even if it is, there are plenty of water traps and water obstacles to get over/under, so you will get very wet and very muddy. Before you set off on a run, soak yourself thoroughly and then set off. Whilst it won't be pleasant, it will give you a great idea of what to expect on the day.
---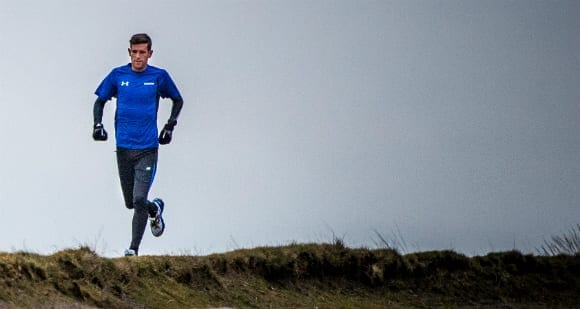 ---
Do Your Research
If you've never taken part in a Tough Mudder event before, you need to know what you are setting yourself up for, so jump online and do plenty of research. You can read all about the events and the obstacles, plus you can watch Go-Pro videos filmed from start to finish, so you can get a POV shot of an entire event from the beginning until the end. Whilst each event is different, the more research you do, the more you will know about Tough Mudder, which will be hugely beneficial.
---
Wear Comfortable Grippy Shoes
Whilst there is a lot of running involved in tough mudder, there is also a lot of incline work to be done, plus you will be running on wet, slippery, and muddy surfaces. Because of this, you need to ensure that you wear comfortable running shoes with very good grip, as you don't want to be slipping and sliding all over the place, especially when your feet are wet and muddy.
---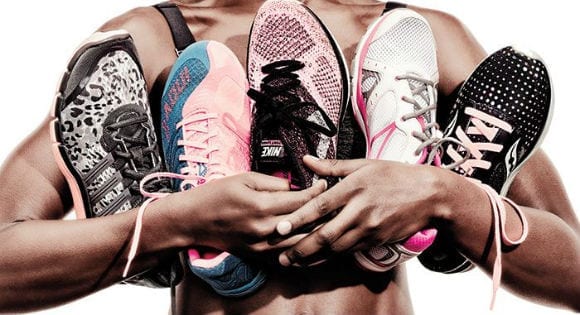 ---
Have Fun
Finally, the last training tip we'll be sharing with you today is to simply have fun and don't take things too seriously. Whilst there is nothing wrong with wanting to win, you should still ensure that you enjoy yourself and enjoy your Tough Mudder experience. It is honestly one of the most enjoyable and exciting events you will ever experience, so have fun, don't take things too seriously, and make sure you enjoy yourself.
---