Clinical Specialist Physiotherapist and Manager Guys & St Thomas' Private Physiotherapy Service (London, UK)
Owner & Lead Clinician of All Powers Rehabilitation & Conditioning
Myths abound in the world of supplements and nutrition. Walk into any supplement store and you are faced by a wall (or 2) of tubs and bottles and sachets. It is difficult putting a finger on how to best spend your hard earned cash, and how to make the best decision for your physical performance and your body!
Protein, creatine, BCAA's… these are steadfast components of the serious athlete or trainers' shopping baskets. However, a lesser known supplement is starting to push its name into the public's consciousness: Beta-Alanine is starting to grow! You might be asking: 'What is Beta-Alanine?'
Read more and you shall find out.
What is Beta-alanine?
Of the 20 or so amino acids that the human body is able to use some are deemed "essential" and some "non-essential". Amino acids are the chemical building blocks of proteins.
Essential amino acids have to be consumed as our bodies cannot build them from scratch, for example leucine which is popularly added to protein shakes to maximise the effects [1,2]. Non-essential amino acids are just as important however. They can be created as by-products of other bodily reactions and synthesised from elements of our diet, however sometimes not enough is created to benefit from this form of production.
Beta-alanine (as opposed to regular "alanine") is a different type of amino acid than most as it is not thought to be utilised in the construction of proteins. Regular consumption of the organic dipeptide compound carnosine through protein rich foods, such as fish, pork, beef and chicken provides us with our greatest supply of beta-alanine. Small amounts are also produced by chemical breakdown of nucleic acids in our liver.
How does it work?
In order to understand the benefits of beta-alanine supplementation we have to make a slight sideways step. You see, consuming more amounts of beta-alanine to effect physical performance is somewhat of a means to an end. The effect beta-alanine has on our bodies is indirect, rather than direct.
Beta-alanine is an amino acid described as a "rate limiting precursor" for the dipeptide carnosine. Simply, this means that beta-alanine is used within the chemical reaction to produce carnosine, which does have a direct effect on our bodies, and carnosine levels are limited by the amount of beta-alanine available.
This is somewhat obvious considering what we have already said; that carnosine is the main form of beta-alanine for our bodies.
You could suggest that if:
a) We get beta-alanine from carnosine in food, and
b) Carnosine has a direct influence on our body, then why wouldn't we simply just eat more chicken, fish and pork to get this benefit (rather than taking beta-alanine)?
Sadly not all of us are able to logistically eat that amount of meat products daily, nor could we physically consume that degree of food. In fairness even the financial cost of eating like professional bodybuilder and 4 times Mr Olympia, Phil Heath; is likely to be beyond most people. Therefore, supplementing your beta-alanine levels in order to produce more carnosine seems a good idea!
---
So what does carnosine do…?
Carnosine works as a lactic acid buffer. Specifically it is actually an intra-cellular buffer- meaning it works inside the muscle tissue. In order for us to understand this a bit better, lets return to some A-level biology…
In order to fuel exercise the body has to get adenosine triphosphate (ATP) for energy.
In essence it can do this in three ways:
? Breaking down creatine phosphate (ATP-CP anaerobic metabolism)
? Breaking down sugar (glycolitic metabolism)
? By using oxygen (aerobic metabolism)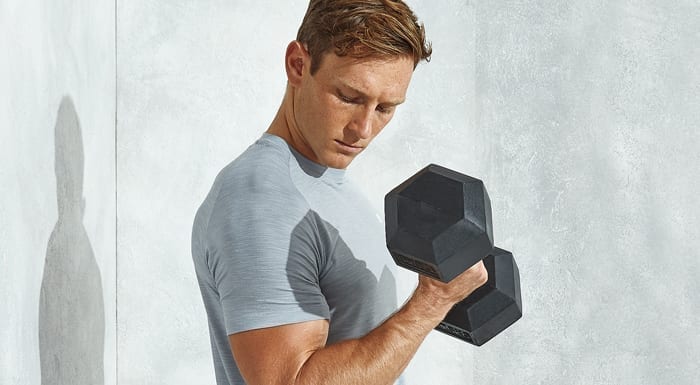 Let's break it down…
– The ATP-CP system provides us with very short duration energy production (maximum of 30 seconds). This system is helpful for a short blast of energy.
– The aerobic system is the opposite and is the method of greatest energy yield- and provides energy during activities longer than 2-3 minutes.
– The mid range energy source which uses breakdown of sugars for energy provides a larger amount of force than the ATP-PC system, but is limited to approximately 2 minutes or so before aerobic metabolism takes over. Most gym based, weight training exercise will fall into these parameters.
---
However, the by product of this type of metabolism is the release of pyruvate, which in turn releases hydrogen ions and produces lactate in our limbs, and is the feeling of burning which accompanies exercise. At rest blood contains approximately 2mmol/L of lactate, but this can increase 10 fold during exercise!
The effect of increasing lactate concentration is a drop in our blood PH levels, and a drop below the neutral level of 7 is considered acidic. This can cause our blood PH to reduce to a level as low as 2.85- which requires urgent action by our body to prevent excessive tissue damage! It also dramatically affects the ability for muscles to contract and create force [3], and as such leads to fatigue! [4].
The primary buffer (chemical to reduce lactic acid concentration) in our muscle tissues is carnosine [5]. Other systems (phosphate and bicarbonate buffers) assist more in the buffering of our blood.
---
…By increasing carnosine levels in muscle tissue you are in effect increasing the sponge to soak up excess hydrogen ions and normalise the PH of the tissue. When weight training, this is even more essential as carnosine levels need to be higher in the type II muscle fibres which are responsible for strength and greater synthesis (growth).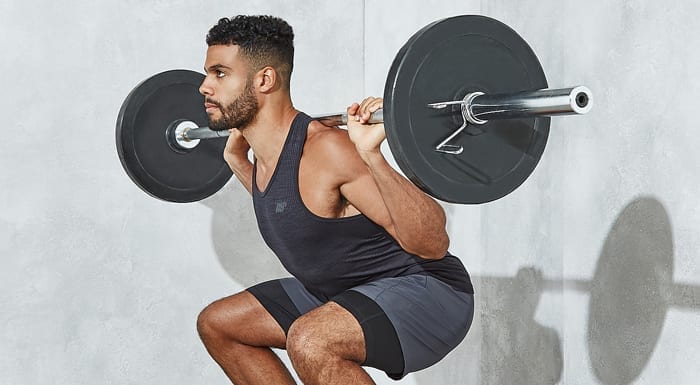 Unfortunately, oral consumption of a carnosine supplement prior to a high intensity exercise task (maximal cycling) demonstrated no benefit at all in regards to either chemical measures (PH was unchanged) or performance (peak power and total work were not benefited) [6]. The reasons for this are thought to be a breakdown in carnosine during digestion resulting in only 40% of the total dose being available as beta-alanine [7].]
The benefits of beta-alanine supplements
Therefore, it makes sense to find other ways to modify our carnosine levels, and it seems beta-alanine may be the answer.
Raising Carnosine for Enhanced Performance
The primary and direct benefit of beta-alanine supplementation is the effect of raising intra-muscular carnosine levels to allow the fatigue attenuating advantages described [8]. This increase in carnosine, in turn allows the increase in buffering capacity of hydrogen ions which accumulate during intense exercise [9].
It has been found that taking 4.8g of a beta-alanine supplement for just 4 weeks can raise carnosine concentration by between 42% and 65%. Taking the supplement for 12 weeks can raise it up by 80% [10,11].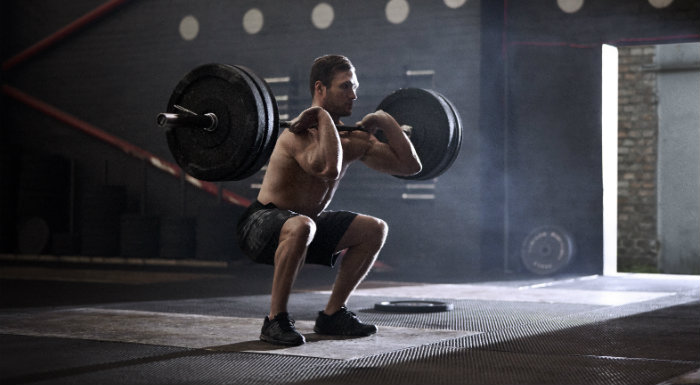 Another study examined whether this increase in carnosine content in the muscle actually does delay the onset of blood lactate accumulation.
Jordan et al. [12] found that: a course of supplementation lasting 28 days was enough to enhance running performance by delaying the negative effects of blood lactate building in the athletes' bodies.
Beta Alanine for physical performance
We have established that taking beta-alanine raises the concentration of carnosine in muscle tissues. We have also shown that this rise in carnosine leads to a reduction in lactic acid build up in our tissues. The final step to display the benefits of this supplement is to see if these physiological changes lead to any change in actual physical performance.
A significant relationship between carnosine concentration and high intensity exercise has been established [13].
The scientific studies seem to differ in their opinion as to what the benefits of beta-alanine are. In studies examining "exercise measures" (e.g. tests involving physical exercise performance such as an isolated leg press or a static exercise bike) beta-alanine seems to show great improvements.
For example, an average supplementation of 179g has been found to result in approximately a 2.85% increase in physical performance during running on a treadmill (not a race). In real terms the authors describe that this would potentially lead to a 6 second increase in race time of a 1,500m run. Enough in fact to move a last place finalist at the Beijing 2008 Olympic games to the bronze medal position! However, such significant benefits have not been shown in tests on "performance measures" (e.g. actual running race speed) [14].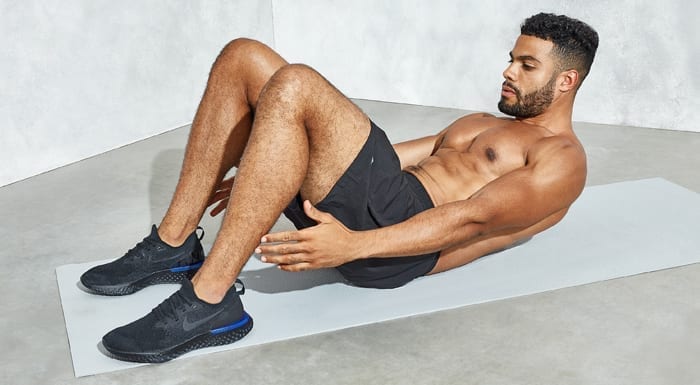 Another study showed that a dose of 145-179g increased exercise capacity during static exercise bike cycling by approximately 12% [9,15].
A final study showed that strength during a knee extension exercise is significantly increased during bouts of 30 repetitions by delaying muscular fatigue [10].
As such it is clear that beta-alanine supplementation is not a "day of the contest" performance enhancer and rather…
Beta-alanine is a long term training aid!
Dosage
The usual rate of supplementation is between 400mg-800mg at regular intervals over periods of 4 to 10 weeks [8,9]. However, research has also suggested increased carnosine concentrations in as short as two weeks [11].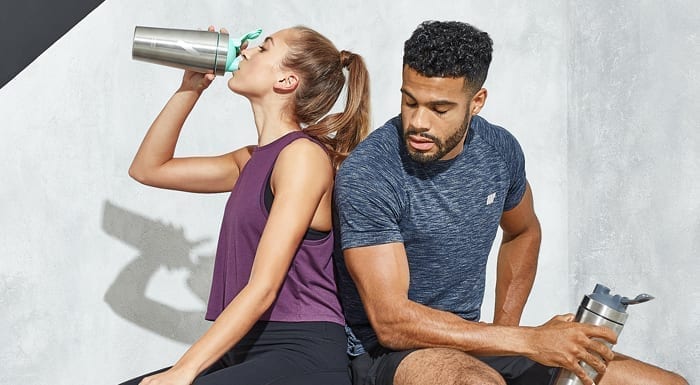 The average across studies is approximately 179g which should be divided up over your 6-12 week course to ensure that at the end of your planned intake period you should be optimising the concentration of carnosine in your muscles. Obviously, the longer the course the greater concentration can be accumulated.
For this a number of options can be used to sustain your beta-alanine consumption. For example, taking a Beta-Alanine Amino Acid supplement can give you approximately 1.5g per serving – this can be doubled later in the day by taking another tablet.
---
This routine (1 scoop of MYPRE, 1 scoop of Beta Alanine added to a post-work out protein shake and 1 extra beta-alanine tablet) would mean a weekly intake of 18g if only training and consuming 3 times per week. This would mean a loading phase of 10 weeks to maximise carnosine levels and see the benefiting your training.
If you also supplement every non-training day with 2g (1g powder with protein, 1g tablet) as well, then this reduces your loading phase to 7 weeks before your training is optimized!
Side Effects of Beta-Alanine
Studies show that if you are supplementing >10mg per kg of body weight then you can be at risk of parasthesia. This is a temporary nerve disturbance and is essentially "pins and needles" (the feeling you can get when you sit on your foot or lean on your arms).
It will feel like flushing and tingling on your skin and can be disconcerting for some people. If you do feel uncomfortable with the sensation then I would always suggest reducing the amount you take each time.
Take Home Message
Beta-alanine has some good scientific backing behind it and is well worth investing in, particularly for the experienced trainer who wants an extra kick to ensure they have the most efficient workouts possible each and every time.
Plan out a loading phase of approximately 8 to 12 weeks based upon how much you want to take, and aim for about 179g over that period. If you are of low body weight, try reducing the amount per serving, and extending the loading phase.
Go for it, and watch your performance get an extra boost!